I am a blog ambassador with U.S. Cellular, and this post is sponsored on their behalf. All opinions, as always, are my own!
Yesterday Emma came home from Vacation Bible School (VBS)
and asked when she could have one of my old iPhones, so that she could get
Snapchat. She is eight. The kids in her class at VBS are eight. How do they even know what Snapchat is?!
It reminded me that I need to take my own advice, print off this Parent-Child Agreement and have a talk about internet safety, and what
is acceptable.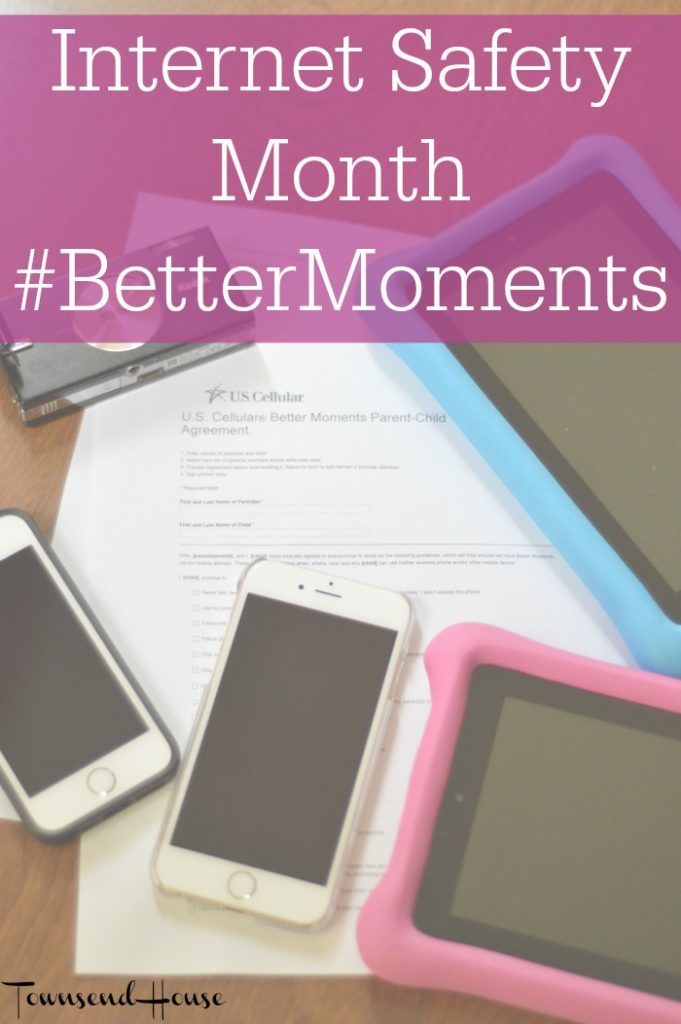 Now, I'm not sure how many other parents out there have
little kids like mine that want to get their own cellphones, and I think my
kids might be a little more aware of it all because of my job as a blogger, but
goodness it surprised me.
Of course, once I thought about it a little more, there isn't
a day that goes by where I am not taking pictures for Instagram, filming a
video for YouTube, asking the kids if I can mention them on Facebook
and Twitter. I even sat with Emma a few days ago as we
took pictures on Snapchat and played with the different filters.
According to a recent U.S. Cellular survey, the average
age children receive cellphones is 13.
It still seems so young to me – especially since I didn't get my first
cell phone until I was in college. But,
technology seems to be entwined into every facet of life these days, so knowing
how to use it safely and efficiently is the most important point.
With homeschooling, we spend a lot of time online
researching different subjects, looking up answers to questions we have, and
finding new ideas for games and activities to keep learning fun. I definitely struggle with how much freedom
to give to my kids regarding their technology.
They love Minecraft, and both love to make videos. They love YouTube Kids, and also like to
remind me when they are doing something particularly exciting and I should take
a picture or video of it. They read
books on their kindles as well as watch movies.
It is amazing to have one device that can do so much, so much for
learning, but also so much for entertainment.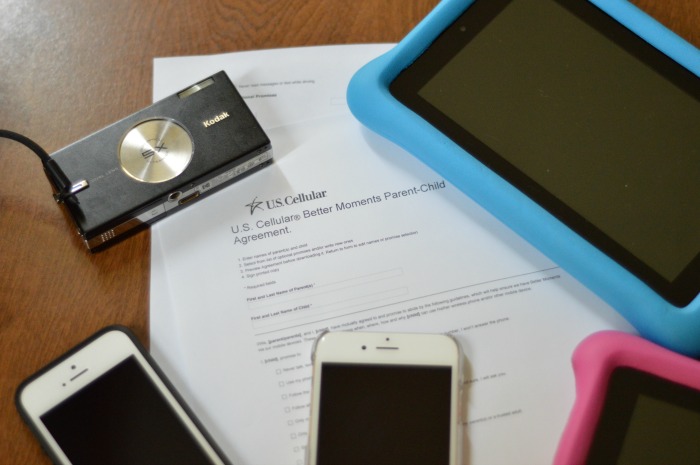 I think the main goal should be open communication. Using things like the Parent-Child Agreement as
a conversation starter. Making sure the
kids know the boundaries and then sticking to them. Also talking about proper etiquette online –
that even if you can't see someone, you should still speak to them as if they
were right in front of you, and always treat others with respect.
There are so many challenges to kids these days, especially
with the amount of cyber-bullying, hacking incidents and phishing scams, I want
my kids to feel safe, and enjoy the technology we have access to, but also to
know the right way to use it.
When did your kids
first get cellphones? If you are a
blogger/vlogger, do they seem to want more access because you share online?