This post was
sponsored by Nature Made®
as a part of an
Ambassador Program for Influence Central.
This month I have been talking
about
overcoming overwhelm
, and it has been eye-opening for
me. To see all the ways that I need to
work on my emotional health and to prioritize self-care once again – while trying
to take care of a family. An aspect that
I haven't spent as much time talking about is the toll this has on physical
health as well.
When you are overwhelmed, your
body feels it too.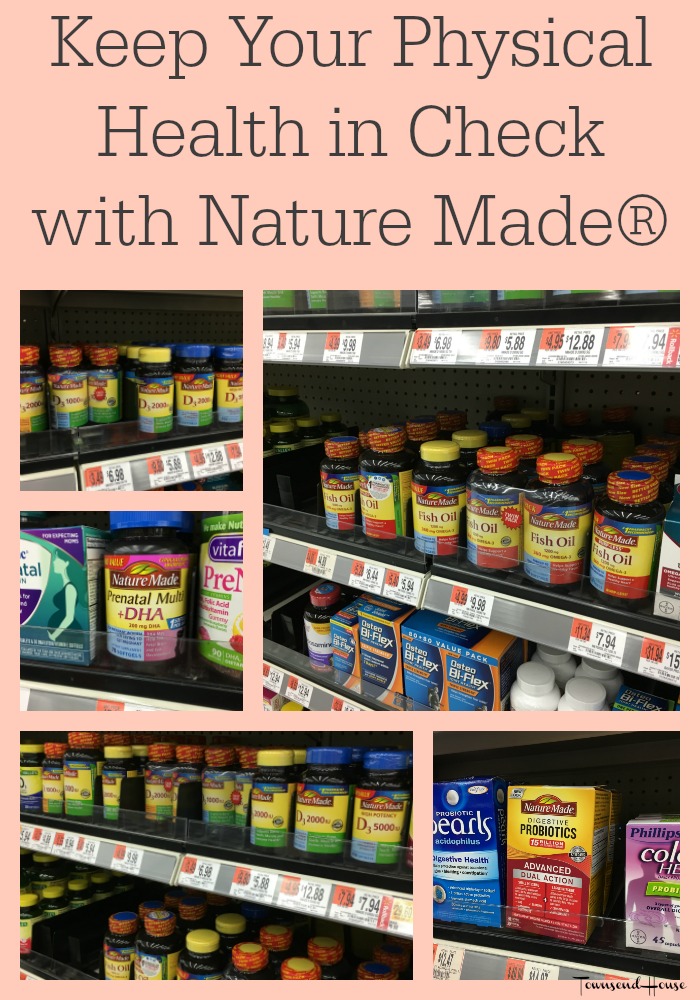 One of the ways that I have been
working on keeping my physical health in check is to start a better vitamin
regiment again.
Nature Made® vitamins and
supplements: An easy, convenient way to help your body get the nutritional
support it needs every day, whether it be to support bone health, immune health
or energy metabolism (helping convert food into energy).†
It is amazing, when I was
pregnant with my oldest over eight years ago, I was meticulous about making
sure that I took all of my Nature Made® pre-natal vitamins and other
supplements.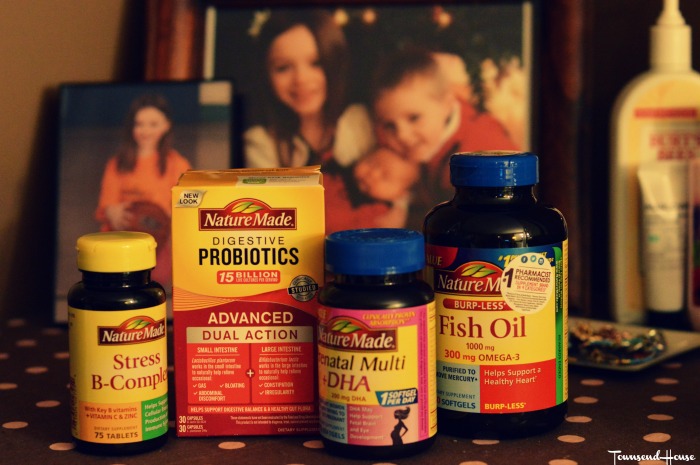 Nature Made® has an amazing
selection that gave me no trouble during my pregnancy (thankfully!). In fact, I was this way during all three pregnancies. But, then after I had the babies, and nursing
started to decrease, I would stop taking these supplements. Why, I'm not sure, but I know that I definitely
feel better when I am making sure to get them all in.
Nature Made® Probiotics:
Nature Made® Advanced Dual Action Probiotic has been clinically studied and
provides dual support to both your small and large intestine for comprehensive
coverage to help support digestive balance and healthy gut flora.†
After having Lucy, I developed a
lovely case of mastitis and had to go on strong antibiotics for 10 days. My Doctor recommended that I start taking a
probiotic at that time, and so I immediately ran out to Walmart to pick up some
of the Nature Made® Probiotics to make sure that my body stayed on track while
on the antibiotics.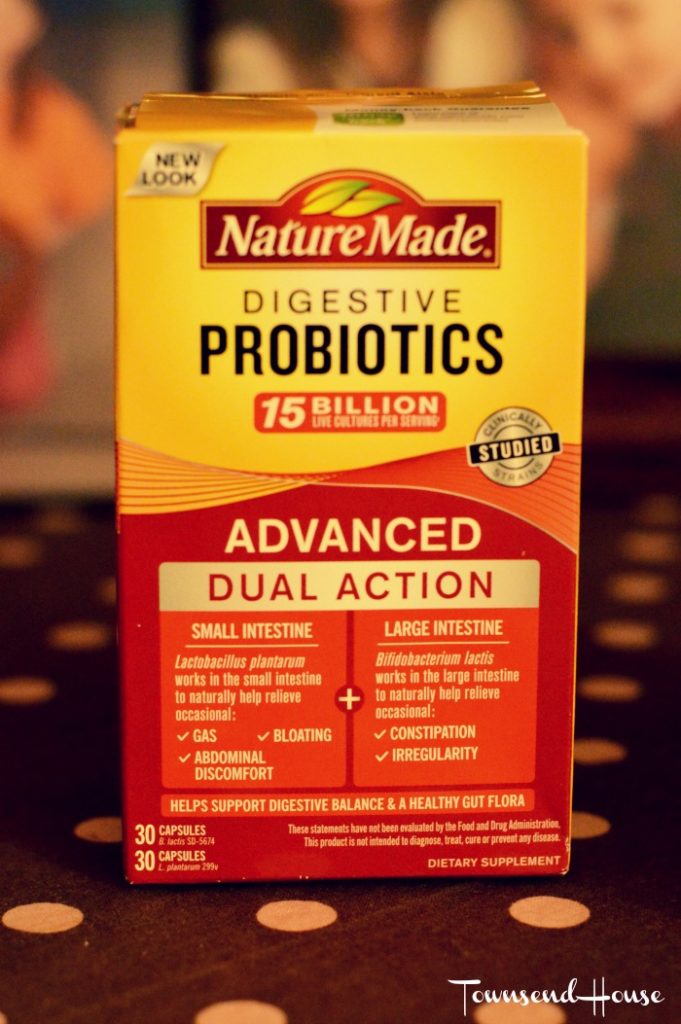 Probiotics in general can be pricey,
but having the everyday low prices at Walmart made it easy to start taking
them, and continue taking them.
Nature Made® is the #1 Pharmacist Recommended brand for many
key dietary supplement categories*
Our bodies take such a
beating everyday from so many outside factors, having a variety of vitamins and
supplements to help fill in the gaps of your health and well-being is
definitely an important step to overall health.
We all have health goals, and we need to utilize all the tools in order
to have the best, healthiest version of ourselves out there.
You can find out more
information here on Nature Made and enter their sweepstakes for a $50 Walmart
gift card. And make sure to visit the Healthy Habit Builder to join the Nature Made Healthy Habit Builder program to get motivation and tips around your specific health goals.
*Based on the 2016 U.S. News
& World Report – Pharmacy Times Survey.
†These statements have not
been evaluated by the Food and Drug Administration. These products are not
intended to diagnose, cure, treat or prevent any disease.