We are getting so close to Christmas! I can't believe it. I can honestly say that I am not ready yet. I still have shopping to do, still some knitting to do, and wrapping, well I haven't even started that…
Here we are in another week of the yarn along though. And, like last week, I have created a video for you – you can find it below.
I don't have much to show you in the way of knitting. I am knitting for my mom, and since she reads my blog, it makes it a little hard to write about Christmas presents! But, this is the most knitting I have done in quite a while, at one sitting I mean. The kids have been cooperative about bedtimes lately, and that has allowed me a bit of down time to knit.
And as far as my reading goes, I'm not actually reading anything new this week. Instead, I am talking a little bit about my 2015 reading goal of 100 books, and how I failed miserably at that. I wrote about it yesterday as well.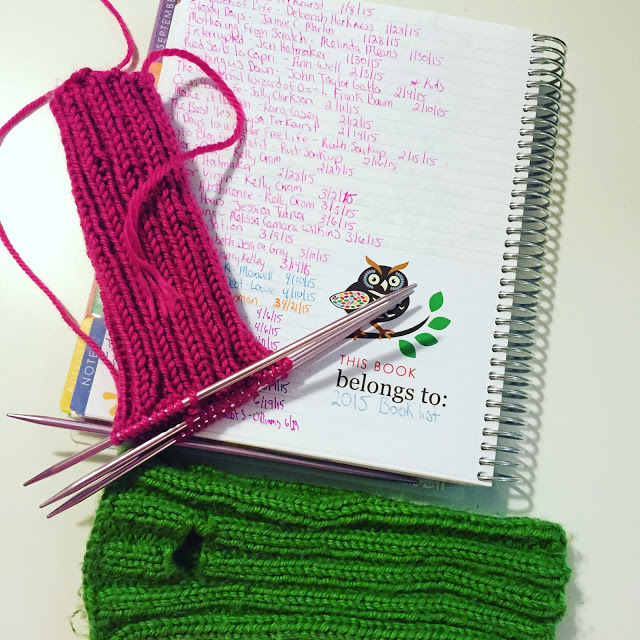 Instead, I am putting out a call to all of you wonderful knitter/reader types to help me make my 2016 book list! My idea is that if I actually write a list of 100 books to read, perhaps then I would be able to read all of those books. I tend to get stuck when thinking about the next book.


How is your Christmas knitting going? What is one book you hope to read next year?