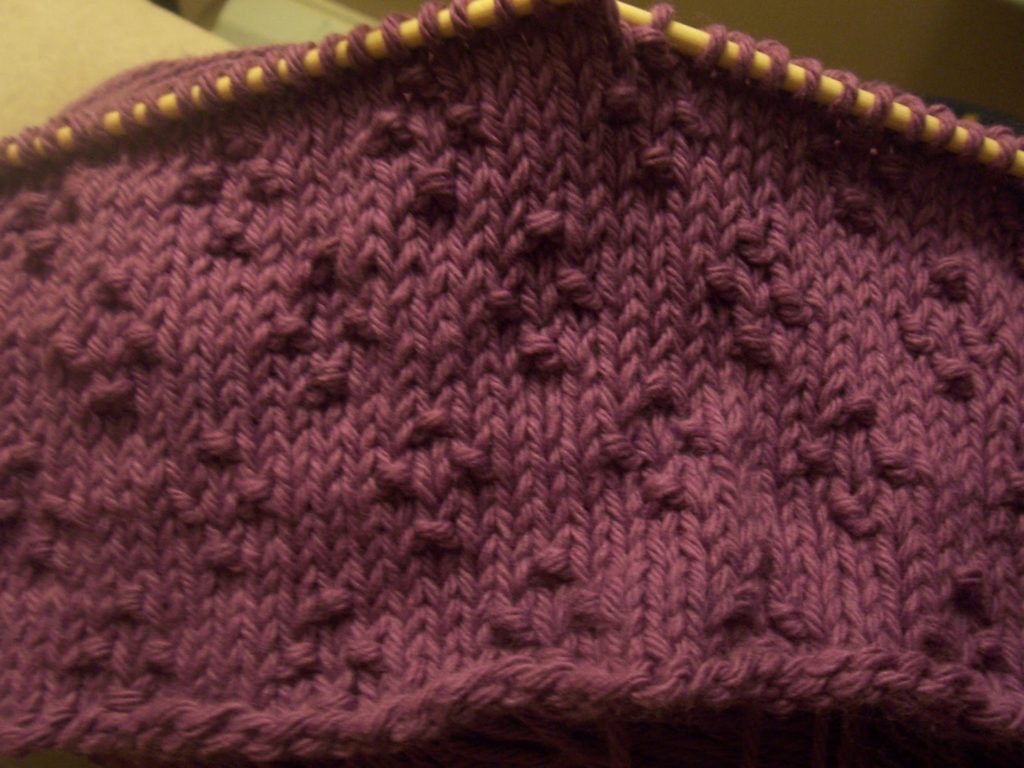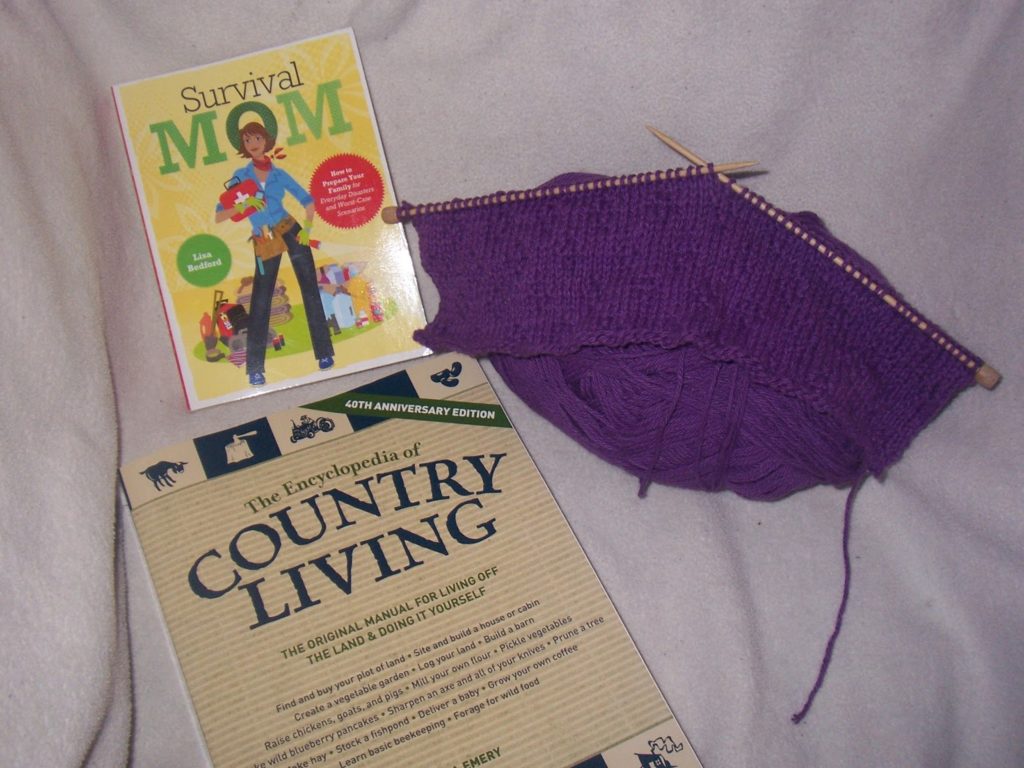 I am still working on the dark blue shawl and also this purple tank top (which does not look like a tank top – yet!), and will be for the foreseeable future I believe. I am still juggling being outside and the work that needs to be done outside with my knitting time. I really like the way this tank top is coming out though. The detail is so pretty!
As for my reading, I recently received these in my latest Amazon purchase…I do visit them quite frequently! First up is
Survival Mom: How to Prepare Your Family for Everyday Disasters and Worst-Case Scenarios.
It is quite good. I have to say that I have been thinking of preparedness for quite a while now. Not necessarily Doomsday Preppers (ok, sometimes Doomsday Preppers), but everyday preparedness for whatever might happen. Whether it is an ice storm, or breaking down on the side of the road, or needing to cut way back on the grocery budget for a month, there are a lot of reasons to try and be somewhat prepared. This book is a great so far. It isn't scaring me to death, but it is making me say "why am I not already doing this?" And the steps that the author has to follow are relatively easy, and I like easy!
The other book that I bought was
The Encyclopedia of Country Living.
This is a book that I often request from the library, and have to wait several weeks to actually get. I'm not sure why it has taken me so long to make the purchase, but I have now. It isn't really a read cover-to-cover kind of book. Although, if I were going to be sitting on a beach, uninterrupted for several days, I might attempt it 🙂 Great reference book for homesteaders, whether they be urban or on 200 acres.
Looking forward to seeing what everyone else is working on today! Happy Wednesday all!