There are affiliate links in this post. If you make a purchase through one of these links I may receive a small commission. Thank you for supporting Townsend House!


It has been almost a year since I last did a knitting and reading post. And actually, it has been about that long since I have been knitting as well. Knitting is something that I really love, but I could not seem to find time to work it into my schedule. It was a season.


Now, with Ginny starting the yarnalong again, I realized that I missed those posts of knitting and reading, so I am going to try and post those a little more frequently.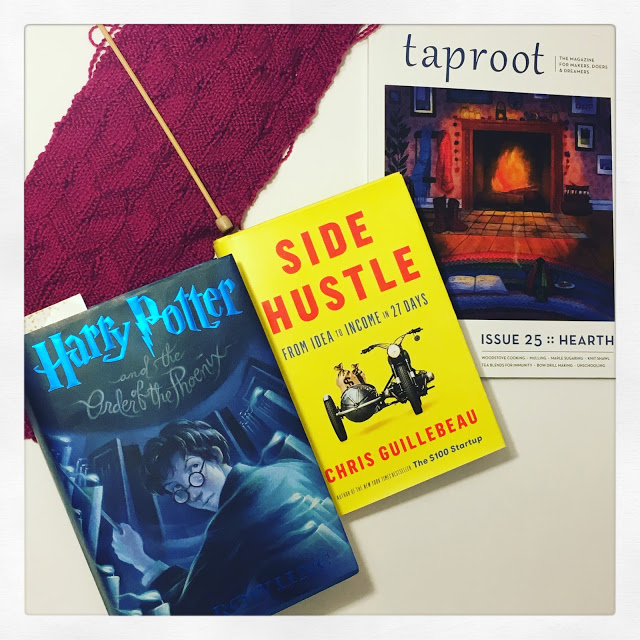 Currently I am knitting a scarf with a really lovely dark pink yarn. With all the cold we have been having this winter in Maine, the more scarves and cowls and hats we have the better!


The yarn has a really nice texture to it, and has been a joy to knit with. I had started this scarf ages ago, and then put it down after not too much progress, I found it in my somewhat small pile of unfinished projects, complete with an index card where I had copied out the pattern – so I have no idea where I got this pattern, but it is quite easy to pick up and knit a few rows at a time, which is always the way I need to knit it seems.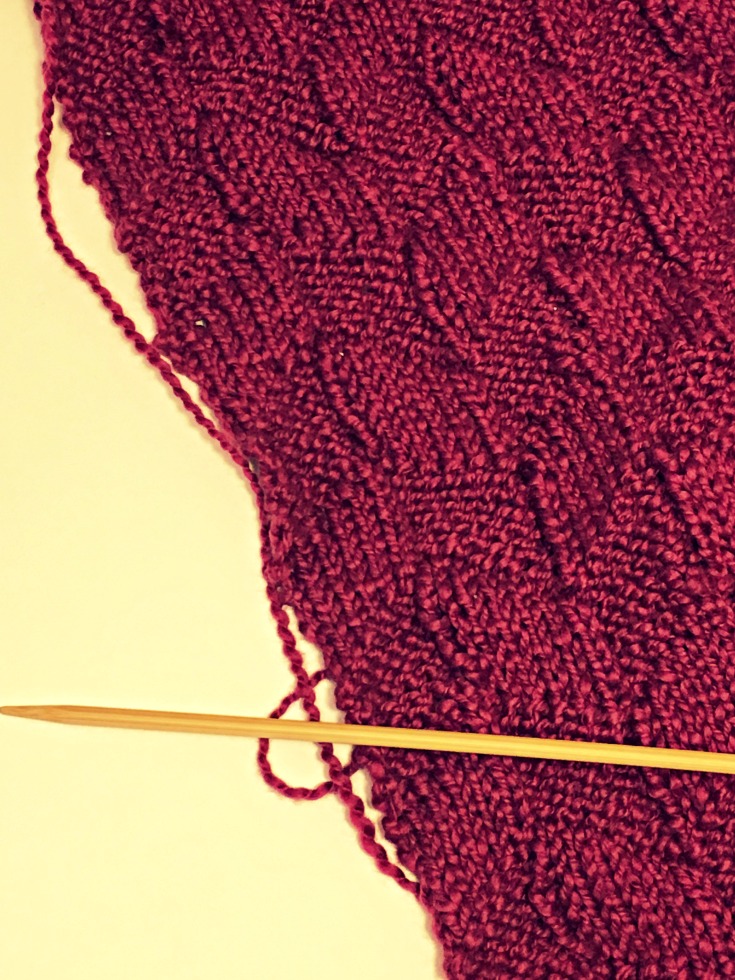 Lucy liked it so much that two days ago she decided to pull the needles out and unravel some stitches. Thankfully there wasn't too much damage and I was able to pick it back up easily enough. It was then that I remembered why I had stopped knitting last year – the addition of a new puppy as well as a then 2 year old was pretty much a recipe for disaster when it came to my knitting.


As for my book reading goes, I wrote a whole post about the books I read last month. But, I do have a couple books going now.


First up is my umpteenth time through Harry Potter and the Order of the Phoenix. I love Harry Potter, and was really excited this year when my kids wanted me to read it to them. Of course they came to it at different times, so I was almost always reading two books at once, and it was driving me crazy! But, we finally are now all caught up together. It has been quite a while since I have read completely through the series, and I am enjoying it as much, if not more than the kids.


My husband got me the second book, which I haven't quite started beyond the introduction – Side Hustle: From Idea to Income in 27 Days. I absolutely love business books, probably why I majored in business and economics in college, but having the ability to work for myself has been a huge game changer in my life over the past eight years, and I always like to read about little tips and encouragement. Definitely looking forward to getting through this.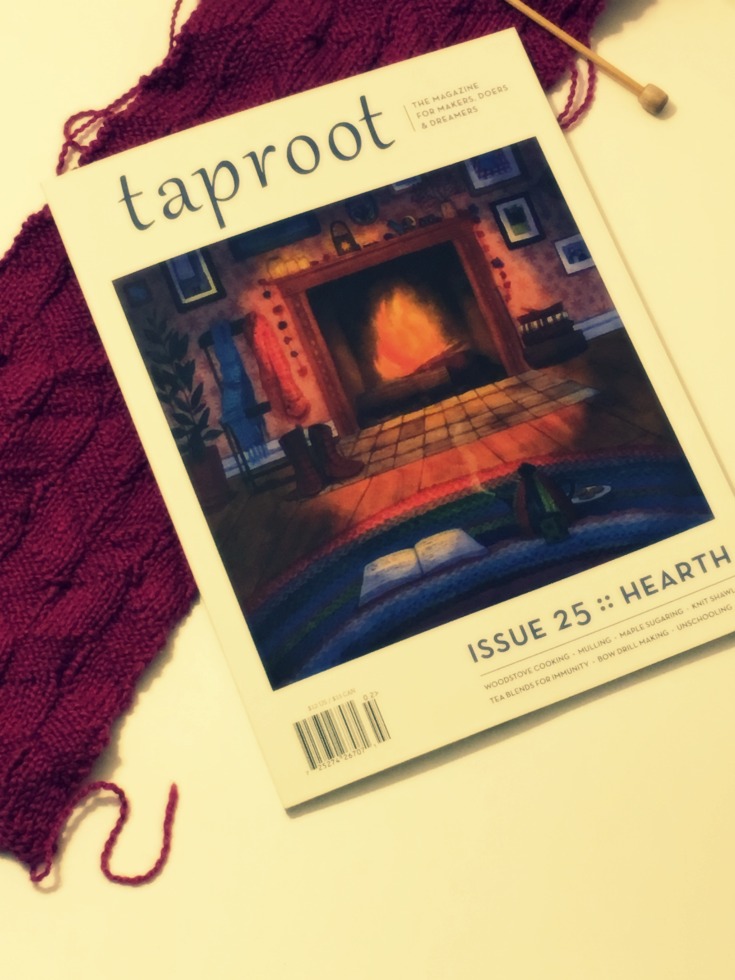 As for my entertainment, my new taproot magazine came in the mail yesterday. I really love this magazine, partly because there are no ads, partly because it is so pretty, and partly because it has so many useful articles in it! I still knit from the mittens pattern that was in one of the earliest issues. If you don't subscribe, you definitely should! Or see if they have it at the library!


I am looking forward to linking up at the yarnalong today! What are you knitting and reading at the moment?