The title of this post should be not knitting and a whole lot of reading! My plan was to finish these wristlets that I started last week. Instead what happened was that I received a bunch of books in the mail, and bought a couple e-books, so reading was taking the number 1 spot in my free time.


Excuses, excuses, I know!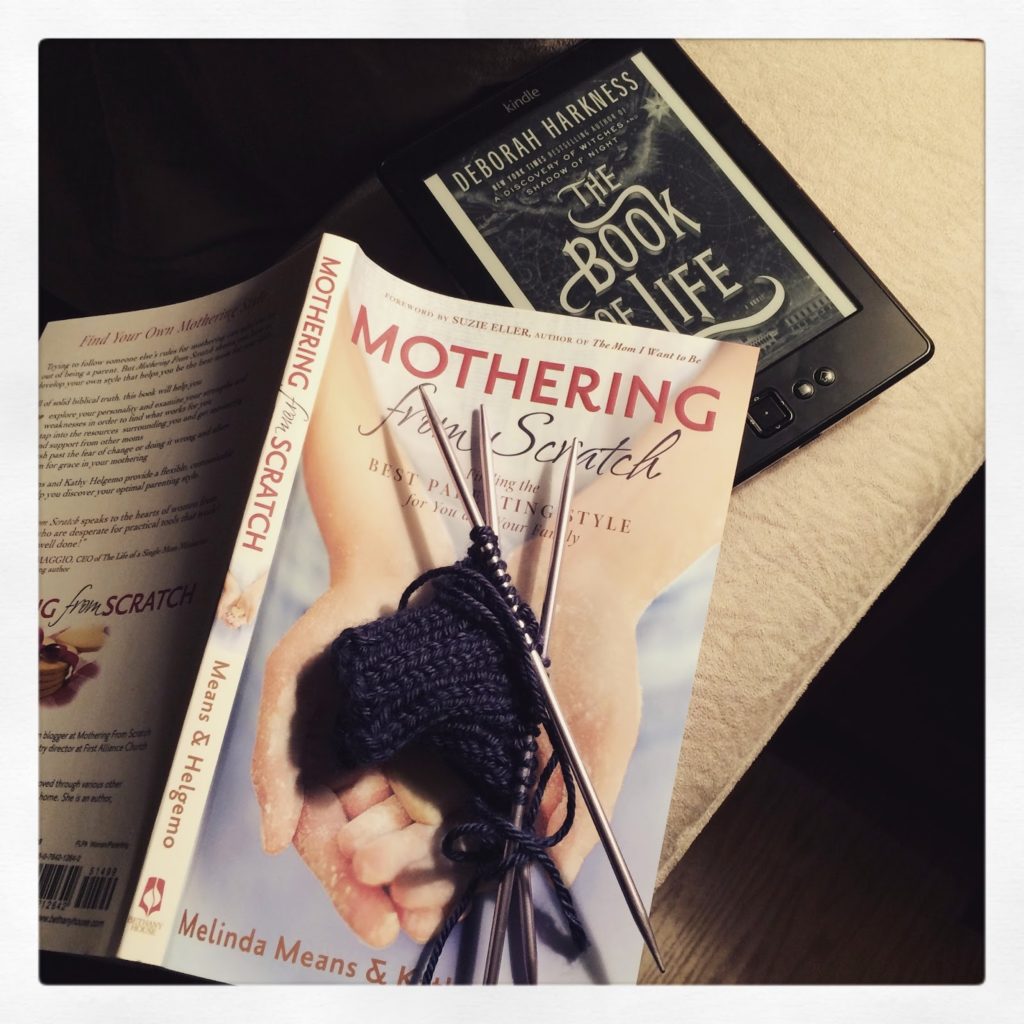 I finished Unglued: Making Wise Choices in the Midst of Raw Emotions this past weekend. It was really an amazing book. I recommend it to everyone. I think we can all relate to a time in our life where we become unglued. We either stuff our problems down and they eventually come out full steam, or we are quick with our words when we shouldn't be. There is a lot of amazing advice in this book on how to curb that, and to figure out why you are coming unglued in the first place – go get it, awesome book!


I finally broke down and purchased The Book of Life realizing that it might be 2017 before my name is called on the library waiting list. I'm glad that I did! It is just as gripping as I expected it to be. If you haven't read any of this trilogy, I seriously suggest picking it up. The writing is amazing and there is so much history in the books. I can't wait to find out how it all ends!


Finally, I am reading a new book called Mothering From Scratch: Finding the Best Parenting Style for You and Your Family. I only just started it, but the title alone makes it sound like a really great book. This is for review, so I will be posting a review of it shortly!


What are you working on this week? Do you go through periods where you only knit or only read? Or do you balance it better than I do?