Here we are for another yarn along! Last week I shared some yarn that I have that I really want to find a pattern for. I have still been unable to find a pattern that I like. I think part of the problem is that it is light worsted yarn, and most of my needles are for heavier weight yarn. Well, of course I have small needles as well, but they are all DPNs and I don't really want to make socks with it. I could perhaps do a hat though, maybe I will think about that.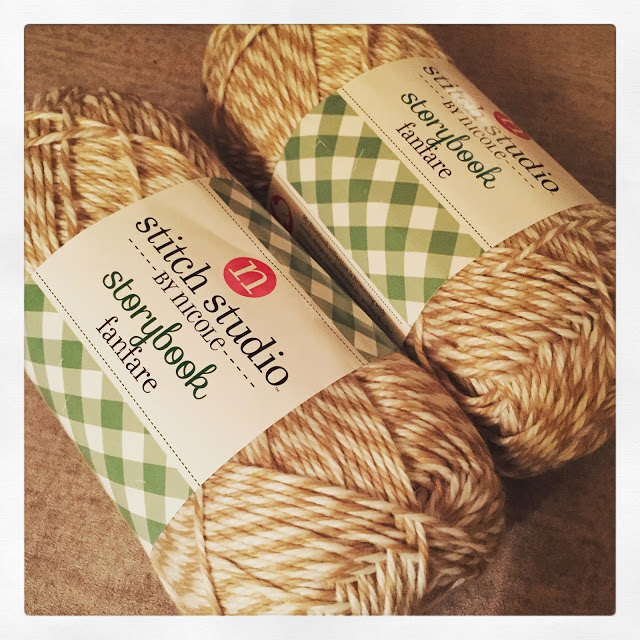 If you have links to pretty hat patterns, please leave them below!
I am also still working on the scarf that I started in January. And I am still not finished…luckily there are a couple weeks left in February!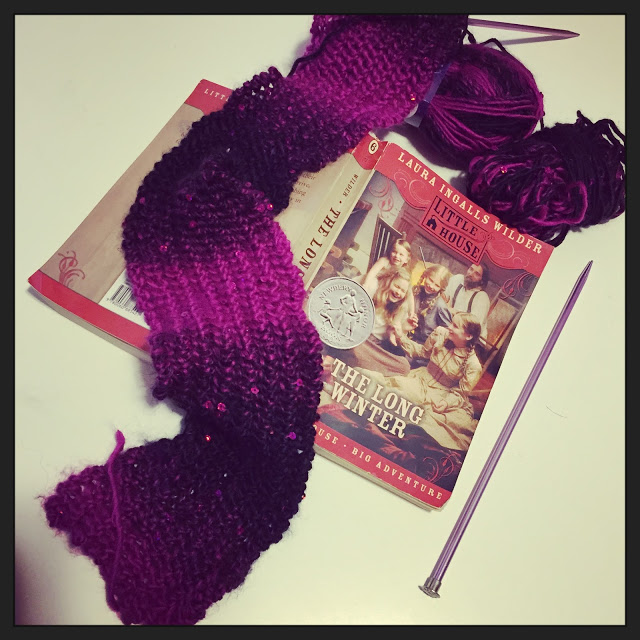 I did decide to pick up another scarf that I have been knitting off and on for Emma. I love this yarn. It is black and a bright purple with sparkly sequins. I thought that I would knit it up faster than I have, but I think the yarn overs slow me down. The yarn is so pretty though, and Emma has been asking me to finish so she can wear it. That may end up being my finished knitting project for February.
We are currently reading The Long Winter by Laura Ingalls Wilder. I wanted to read this during our long winter, and it hasn't been a disappointment! I have read it to the kids before, of course they were 3 and 1 at the time, and don't really remember me reading it.
Our weather has been all over the place, but this past weekend into Monday it was -10 degrees consistently, and that was before we added in the wind chill, yes that is a negative number. Yesterday it turned out to be 48 degrees and was raining all day. Our Maine weather is bizarre. The kids have enjoyed listening to what it was like for Laura and her family, and it has instilled a lot of gratefulness for what we have today.
Some of my other reading has been The Perseid Collapse series by Steven Konkoly. They are free on Kindle Unlimited. These post apocalyptic books have sufficiently scared the crap out of me, and I think my next read will have to be Survival Mom by Lisa Bedford…if I could just remember where I put that book!
What are you working on this week? Any new reading?