After I finished my runner from last week, I wasn't sure what to knit next. I know that I need to make a run to the yarn store to stock up on some new yarn, and I didn't have time to get there this past weekend. Instead, I decided to go back to my dish cloth knitting.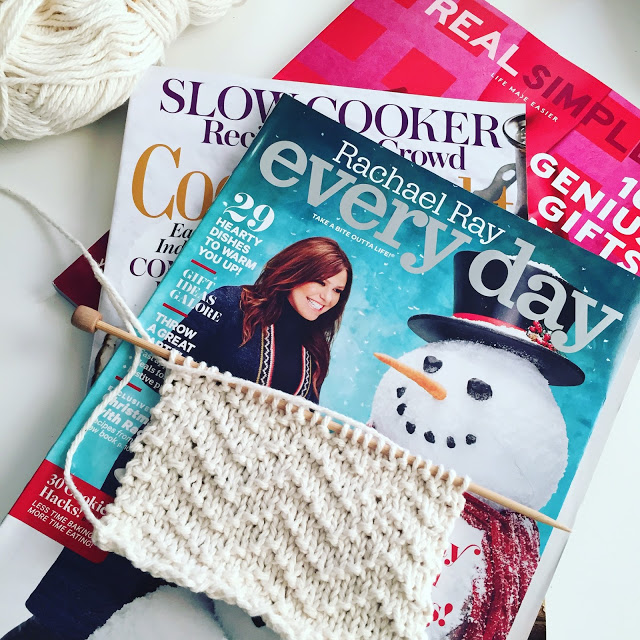 I really love this chevron pattern, I think it is going to make a really nice set of dish cloths. I am planning on giving these as a Christmas present, but seeing as how I only have 2.5 done, I know that I need to get working on these to have a nice set. I mean, how many dish cloths would you expect to get in a set? Five? Ten? I don't know. They do knit up pretty quickly, when I have time to sit and do them.


Maybe I will have more time after we finish up school for the year this week – we start our very long holiday break next week, and I am incredibly excited about that!





As far as my reading goes, I am continuing on my magazine theme from last week. In the past couple of days I have gotten all of my new December magazines. I'm especially looking forward to the gift guide in Real Simple…I don't often buy things from these lists, but I sure do love to look at them!


What are you working on this week? What is your favorite magazine to receive around the holidays?