Is it already Wednesday?! Yes, yes it is. And because that question was the first thing that I wrote in this post, I am sure you know what is coming next – very little progress has been made on my knitting!


I think that one of these days I am going to have to take a knitting retreat so that I can knit for more than 5 minutes at a time.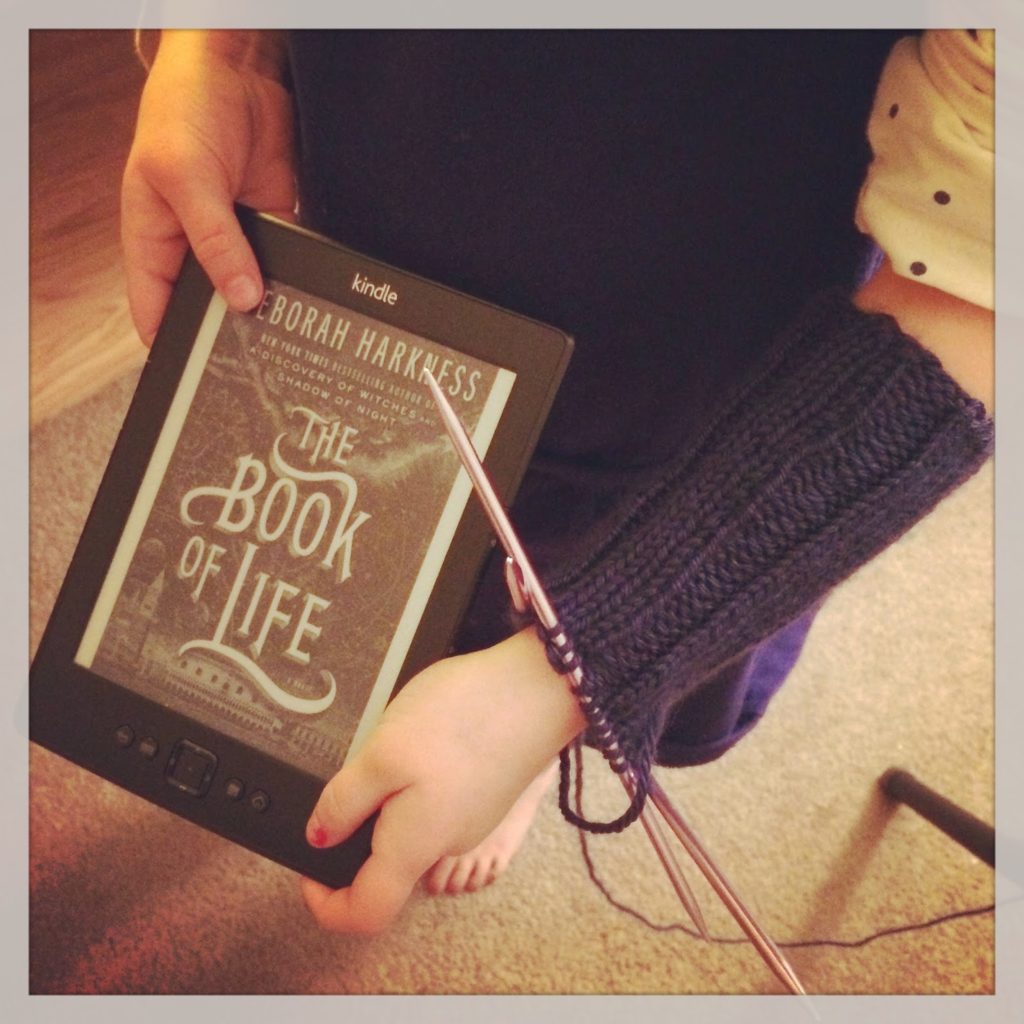 Don't get me wrong, I am savoring every minute with my babes, but I would love to complete a project in the season it is needed!


I am still working on wristlets, but they are coming along nicely. They need to be a bit longer before I do the button hole for the thumb.


Does anyone else use a button hole for a thumb on wristlets? I'm not sure where I saw that originally, but it is incredibly easy to work right into any pattern, so I continue to use it.


As far as reading goes, I am still reading the books I was reading last week. I am slowly making my way through The Book of Life by Deborah Harkness. I am about 65% of the way through, and it is getting to the end, so it is a lot more fast paced. I think that I may spend some time today trying to finish it up while nursing.


Last week I also posted my partial book list for 2015. I would love for you to leave comments on that post for additional book recommendations! I seem to be stuck with a lot of non-fiction to read. I love non-fiction, but sometimes I need some light fiction to read quickly as well!


What are you working on this week?