After my little
planning retreat
this past weekend,
I feel a little more on track with my knitting.
I think that getting my head around what I want to accomplish in the
next few months, as well as what my family is going to be doing is the main
reason I needed that planning retreat.
But, it had the added benefit of freeing up mind space so I could sit
down and knit without feeling guilty about not getting the *other stuff* done.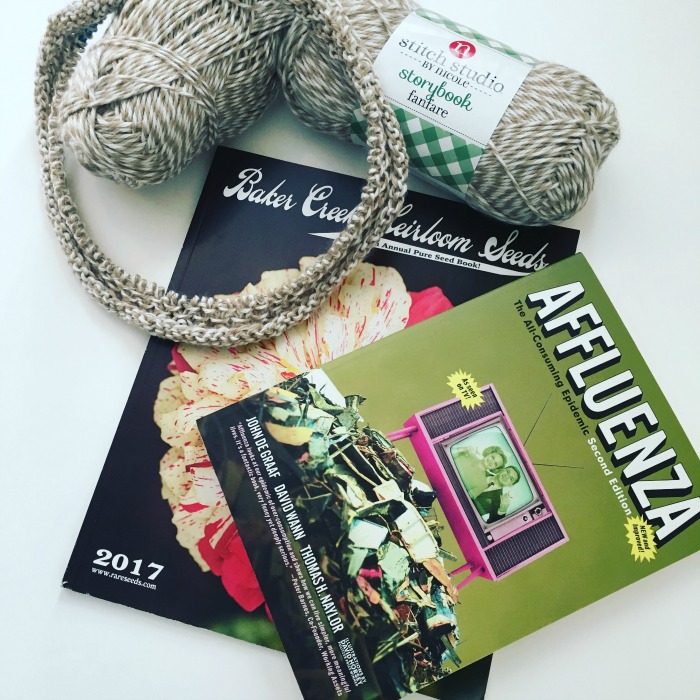 I really only just started this cowl. I purchased the yarn last year because I just
loved the white and tan together. It
looks so pretty in the skein! However, I
could not figure out what to knit to make the beautiful yarn shine. I finally searched ravelry for the exact type
of yarn that I had, and found this pretty honey cowl. It is super simple, which is what I need right
now, but also I think it will be a nice knit to have.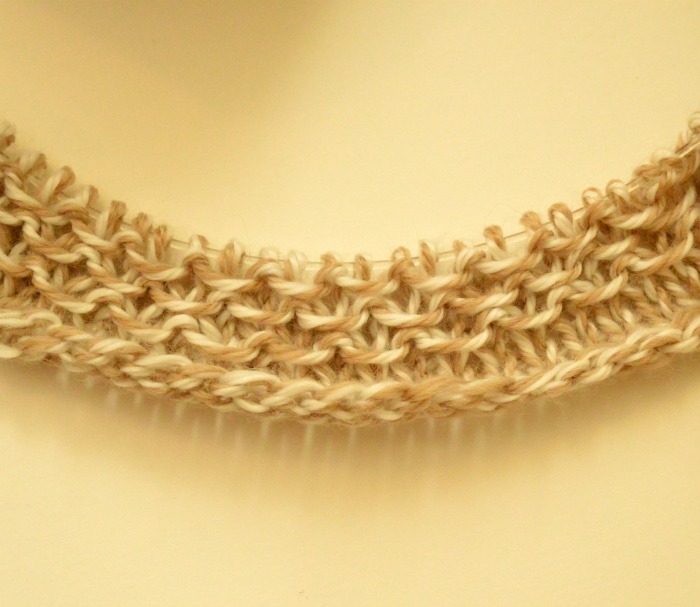 Both Emma and Jack have asked if I am knitting it for
them. Emma because she thinks she needs
a new cowl, and Jack because he keeps getting snow on his face when he goes
outside. I told them both I was knitting
it for me, but I have a feeling we will be sharing it.
My reading is two-fold.
First, I am looking at seed catalogs.
After the 3 feet of snow we got last week, and now the 50
degree temperatures this week, I am thinking spring. And spring means gardening in my world. I am definitely excited to get out there and
start working. Granted we have an awful
lot of snow, and even with the warm temperatures we are having this week I don't
expect it to be going away anytime soon (it is February after all!), but I am
in the dreaming and planning stages now – heavy on the dreaming.
I am actually thinking about trying to grow hops this
year. I think it would be fun for Matt
use some homegrown hops in his beer brewing, and attempting to grow something
completely out of the ordinary will be fun and challenging for me as well. I'm not really sure how they will do, but I
am excited to do some more research on it.
And finally an old book, Affluenza (there is a new version out now, but the one I linked is the book I have).
I actually bought this book maybe 10 or 12 years ago. I have read it, and I remember it was kind of
at the beginning of my journey to follow a different path – less stuff, more
homesteading, more homemaking. It is
really a very enlightening book, but one I haven't read in a decade, and one I
have been thinking about more recently.
When I was talking about slowing down a couple
weeks ago, I realized that it is so easy for me to be caught up in the *stuff*
of this western life I live in. There is
so much, it is so easy to get, and it is fun.
I like stuff just as much as the next person, but there comes a point
when it is no longer fun, and I think I reached that point more recently after
a time of slowly letting that original purpose of a different path slip.
I can't really speak to many of the specifics of the book
because I am just starting it again, but from what I remember it is quite
good. Some much more liberal ideas than
I typically have, and I definitely gloss over some of the ideas, but overall, a
good book that I am looking forward to digging into again.
What fun thing are you
working on this week? Any new books on
the horizon?