I am failing miserably at knitting recently. I am just accepting it and trying to move on! You can see why I am not able to commit the time in some of my recent vlogs:




I guess that isn't such a bad reason for not doing a whole lot of knitting! I am trying to make time here and there, but more often than not it doesn't happen. Maybe I am in a season of not knitting? I don't know.


I am still knitting the little green runner that I plan to put on my book shelf upstairs. I haven't even started the hats that I knit every fall for the kids. Since today is the first day of fall, and the past several mornings have been in the 40's, I probably should work on those! Actually I don't have yarn for them yet…so maybe today we will take a field trip to the yarn store. That can count as homeschooling, right?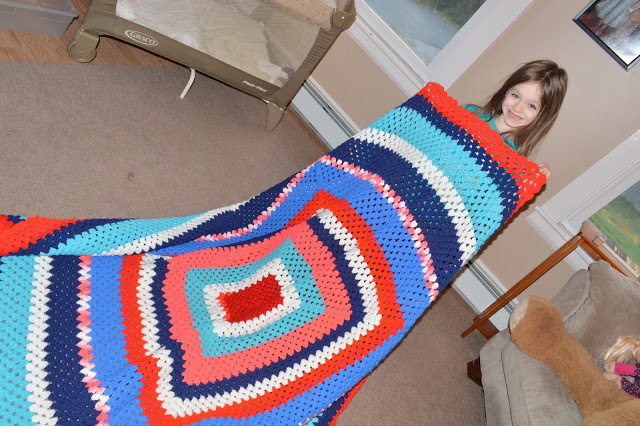 Honestly, I need to get a list of Christmas knitting nailed down so that I can figure out how I will accomplish that before December 25th.


One thing I am really excited about is that my mom brought me home a blanket from my Nana's house. She can't remember if it is one that she made or my Nana, but regardless, I love to have such a special blanket in my home. I didn't even know that my Nana knew how to crochet! You learn something new every day. I knew that my mom had knit and used to sew all of my clothes when I was little, but I do not have any pieces that she made, so this blanket is very special to me. Plus, WARM!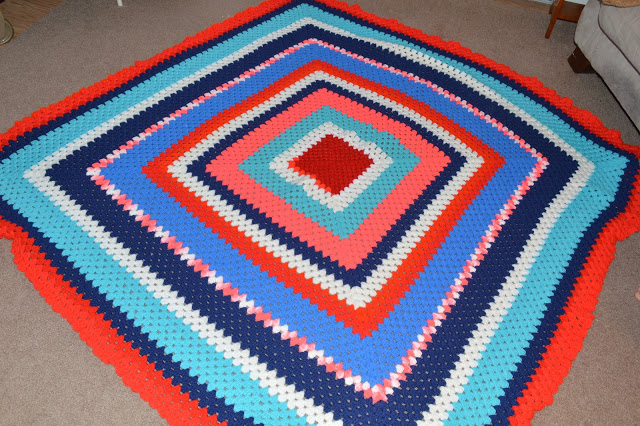 My reading has been mainly books with the kids and my Bible lately. Trying to glean as much wisdom as I can. Actually, my husband decided to read through the Bible this year, and I have been thinking about starting as well. I have done it before, actually 3 times, but not in several years. It seems like more of a "New Year" goal, but I guess I don't need to wait until the start of a new year to make a goal!


What are you knitting and reading? Are you up to your eyeballs in Christmas knitting yet?