Yesterday was quite the snow storm! I know I live in New England and should be used to it, but anytime we get over 20 inches in one storm I feel I am entitled to say "wow, that is a lot of snow!"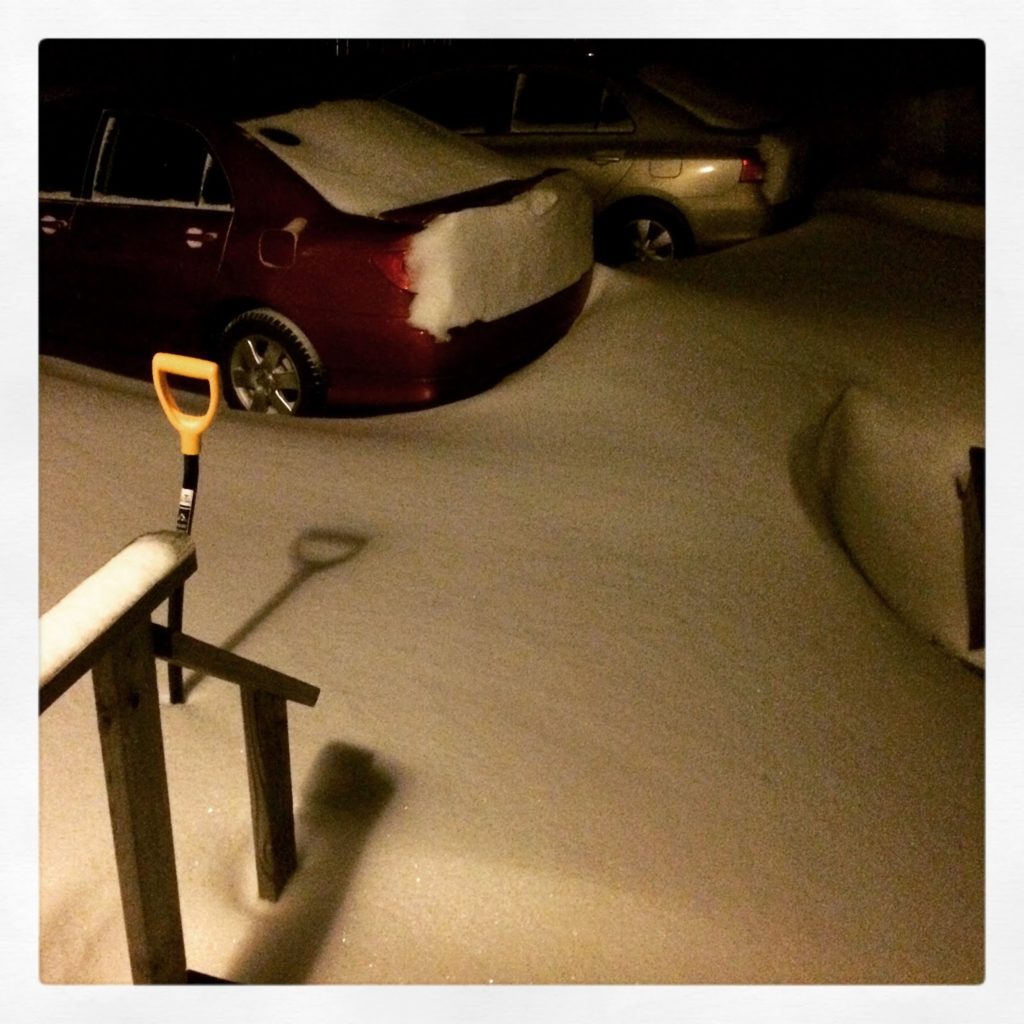 You would think with a day to be hunkered down inside I would have done more knitting…no you wouldn't, you know me too well!


School was going on most of the day yesterday, is it bad that I didn't give the kids a "snow day" even though the rest of the state was shut down?


I was able to finish one of Emma's wristlets. I don't know if I can call it a wristlet though, maybe I should call it an arm warmer. You can't really tell in the picture, but I used a button hole for her thumb. It is what I typically do when I make these wristlet/arm warmer type things. It seems easier to me, maybe it isn't.


I used this tutorial on youtube when I first learned how to knit a button hole. Depending on the size of the thumb I increase how many stitches the button hole is.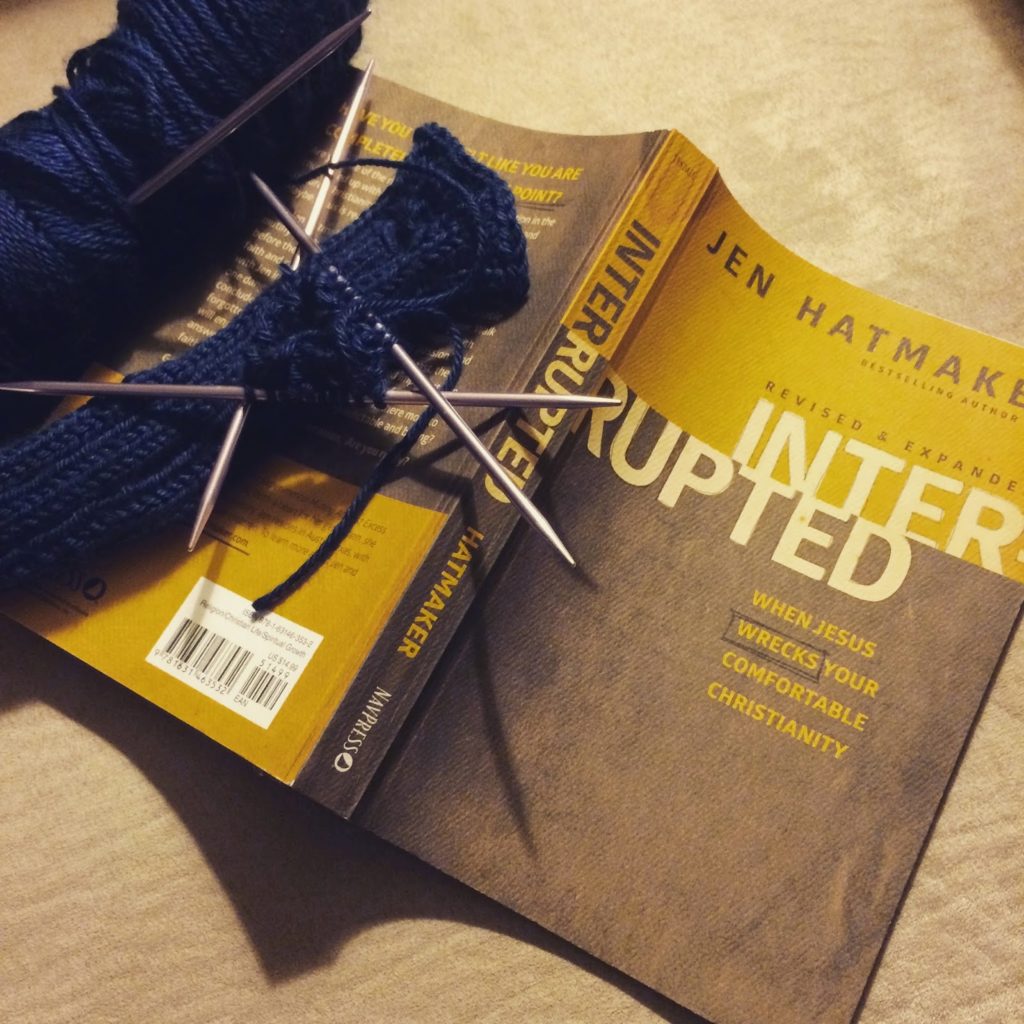 As far as reading goes, I realized I have too many good books on my to-read shelf right now. I have been looking at the books that came in the mail for over a week, but I have been trying to finish up some other ones first. Yesterday I said screw it, and started a new one 🙂


I just started Interrupted by Jen Hatmaker. I have read reviews that say this book totally wrecks your life (in a good way!), so I am a little nervous about getting into it, but definitely excited too.


I have also been spending a lot of time working on the Upstream e-course that Tsh from the art of simple recently released. It is incredibly thought provoking, and takes an enormous amount of introspection. I wrote a little more about that here if you want to read more about the course and my journey on it.


Jack has asked me to knit him a new cowl, because the one that I knit him a couple years ago is too small…so I will be looking for some new yarn this weekend to start on that – bummer, I will have to go to the yarn store! 🙂


What are you working on this week?


Linking up with Nicole and Ginny!