Well, I am happy to report that I finally finished my March knit item – which is this pretty scarf for Emma. It isn't really supposed to be a warm scarf, more a pretty scarf for her to wear.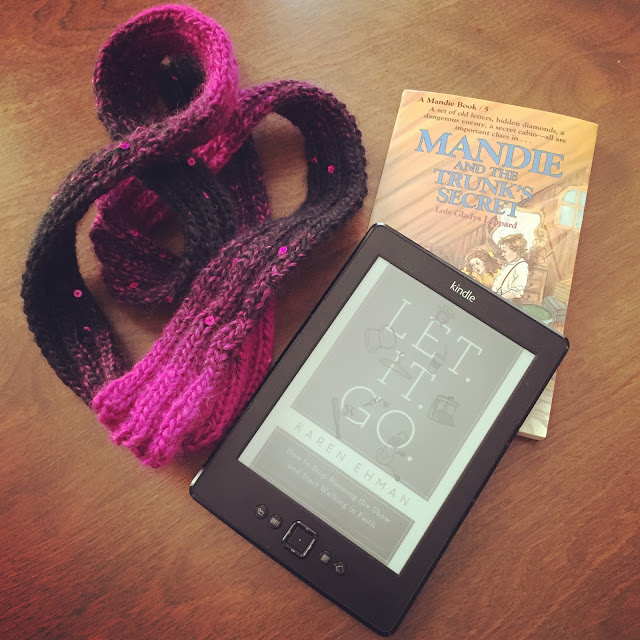 She was really excited to have it finished. Out of everyone in this house, I think she appreciates my knits the most. Although, this time Jack did ask when I would knit him a new hat…so perhaps I need to start making him some things.
We are moving into warmer weather though, so I am at a loss as to what to knit him that he will be able to wear. I have heard mention of that dreaded polar vortex returning at the beginning of April…so maybe a hat will be worth it to try and make now!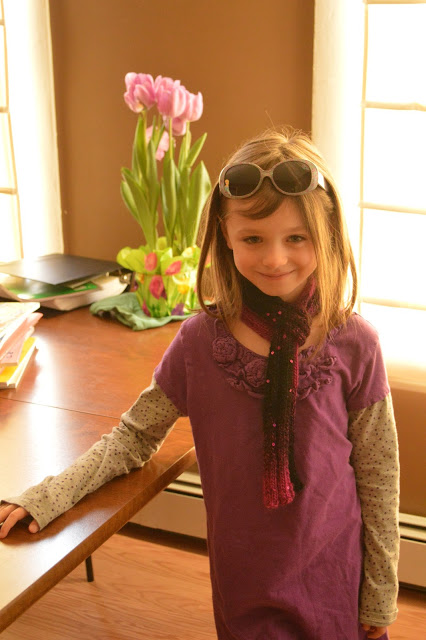 I know that I promised some cute baby knits last time, unfortunately I haven't made any progress on that front. I was going to knit the traditional hat that I do for all the kids, but then I wasn't sure which yarn to use, and my indecisiveness caused me to not start a hat in time. Then I found all of these cute little baby knit patterns, and got lost in that for quite a while – it is a rabbit hole for me with baby knit patterns!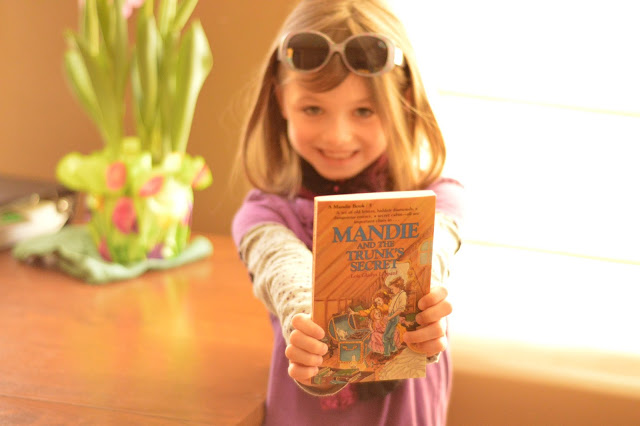 As for reading, I am still reading the Mandie series with my kids. We are in book five now – Mandie and the Trunk's Secret. I think Emma loves the books as much as I did when I was little. And they are so short, it is super easy to get through them quickly. Emma will sit and listen to me read for as long as my voice holds out. We are trying to balance the fun reading with the school reading right now since we incorporated all kinds of new books on Monday.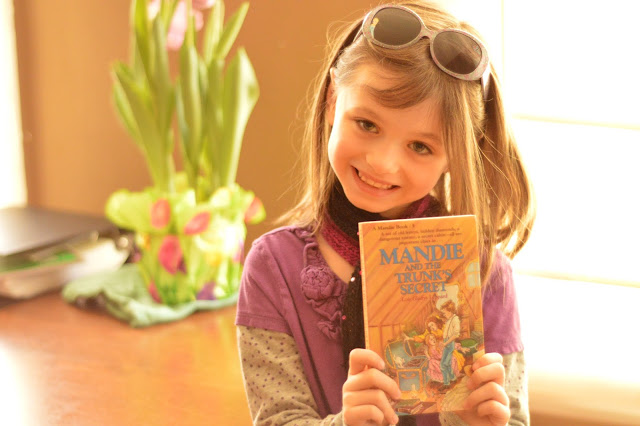 I also am reading a book called Let. It. Go. by Karen Ehman. I am only a little bit into it, but it is already really interesting. The part I am reading right now talks about all the decisions we have to make every day and how she looks at decisions as "Is it a tool, a toy, or a tangent?" Specifically she is talking about social media, and how you can get onto Facebook and then all of a sudden two hours have passed and you have done nothing but click click click. Really interesting so far, and I am looking forward to continuing it!
What are you working on this week? Do you lose control of social media as easily as I do?