I love it! I can't get enough of it, and that is good since I will have a new little niece or nephew to knit for in a few short months! Of course, once they start growing…well…nothing ever turns out how I expect. I have started knitting a cute little vest for the newest little in my family. And since we don't know whether the babe will be a girl or boy, I am just going with soft rather than a specific color 🙂 I do love this brown though, and I think it will be perfect for a fall baby 🙂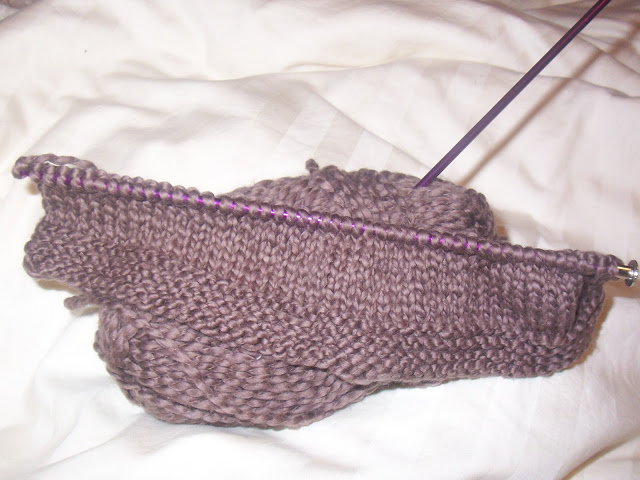 As far as reading goes, well I am in a bit of a slump. I read all the Fifty Shades novels in about a week, and now I can't quite find something that will keep my interest for more than five seconds. Even my beloved non-fiction is coming up short. Instead, I have been listening to a lot of music on Pandora 🙂 There is something about the Tran-Siberian Orchestra that is soothing to me! If you have any suggestions, I would love to hear them!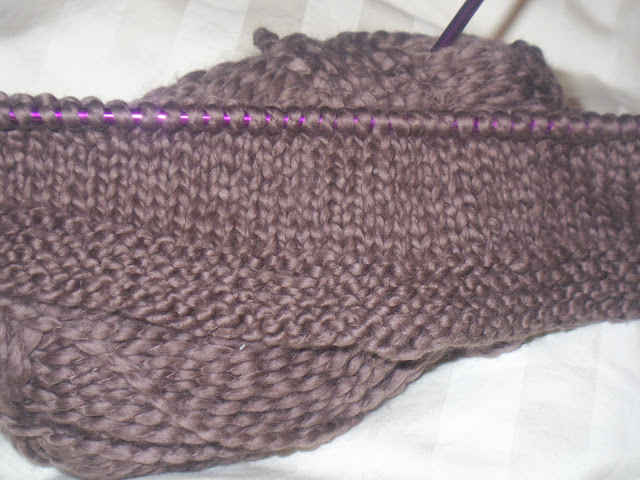 I am linking up with Ginny for her yarn along today 🙂 Don't forget to enter my giveaway for a beautiful bag and teacup here.