If you saw my Day in the Life post on Monday, you will know that two things are going on right now – my kids are all sick and have had high fevers (me included) and we brought home our new puppy on Saturday.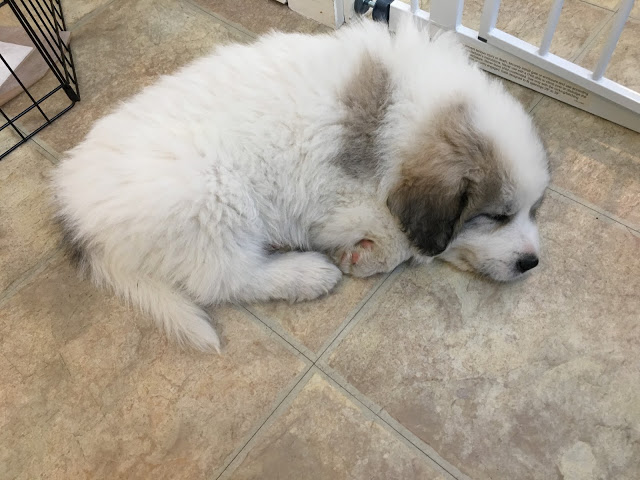 Yes, it was a perfect time to bring home a new puppy…when everyone was sick…but it was when we had planned to get her, so no backing out!
All that to say, I have made very little progress on my cowl this week. But, it is coming along nicely. I really like how the pattern is coming out with the yarn color. I wasn't sure what would highlight the variance in color between the cream and the tan color, it is so beautiful in the skein, but I think this pattern is working out quite well!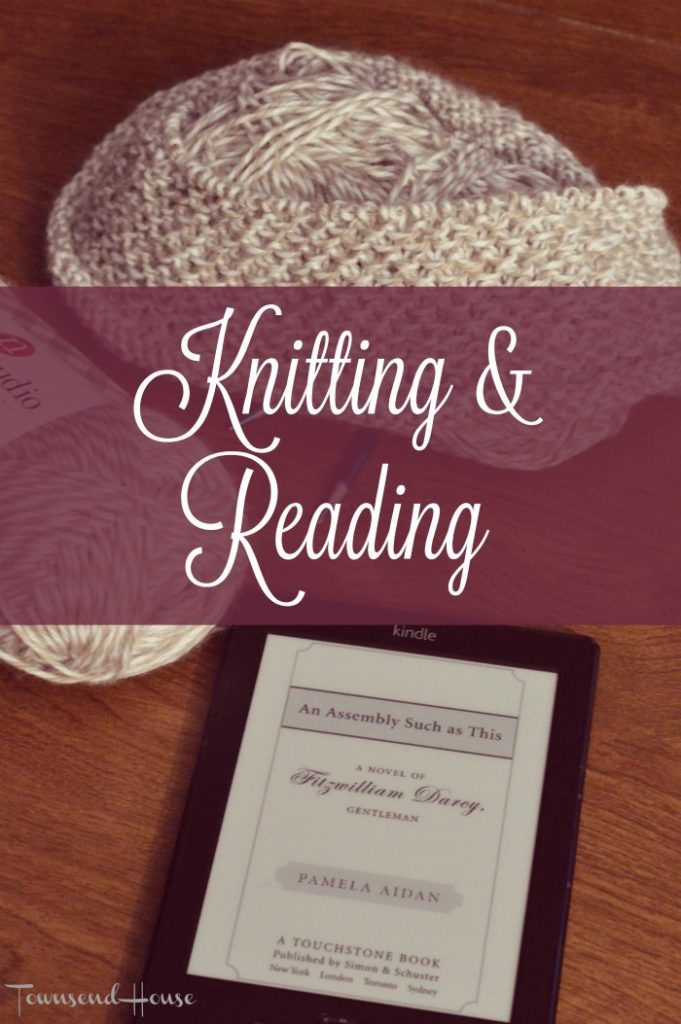 As far as my reading goes, I have been reading a lot – a lot of time laying down with the kids seems to allow that. I have been reading Justin Morgan Had a Horse to the kids, and so far they are enjoying it.
I also just received in the mail the majority of our new books for the next school year. Yes, it may seem quite early, but because we school year round our current books are just about done, and we are looking for some new reading material. It works out nicely to move right along, especially since March is usually such a long and dreary month here in Maine.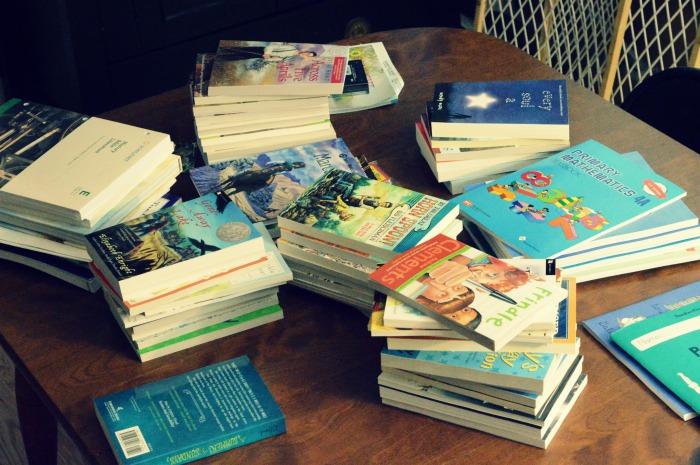 My reading is also going quite well. If you have read here any length of time you will know my love of all things Jane Austen – and my favorite book is Pride & Prejudice. I absolutely love the story, and the movies, and re-tellings; whether modern or otherwise. I recently came across a series told from Darcy's point of view. It is called Fitzwilliam Darcy, Gentleman.
It is a three book series that follows the same story, but fills in a lot of the time gaps when Darcy is away from Elizabeth. The second book concentrates on the entire time from when Darcy and Bingley leave Netherfield to right before Darcy heads to Rosings with his cousin.
I just started the third book, and I am really excited to see how the author wraps up the series. And honestly, it has been a while since I have found a really good series to read – I think maybe this is my favorite since the All Souls Trilogy.
We have been taking an unexpected break from school this week due to being sick, and it has been nice to sit back and try and recuperate without the added stress of school hanging over us.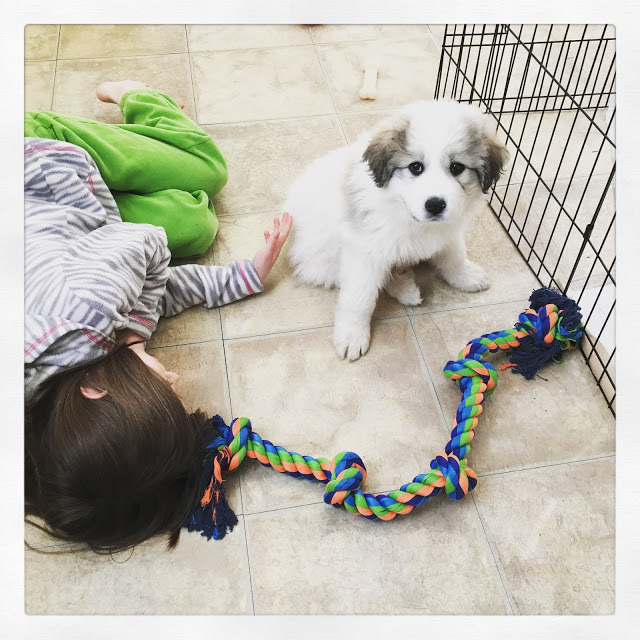 What are you working on this week? Is this the winter that never ends in your household as well? Any cute puppy pictures you want to share?