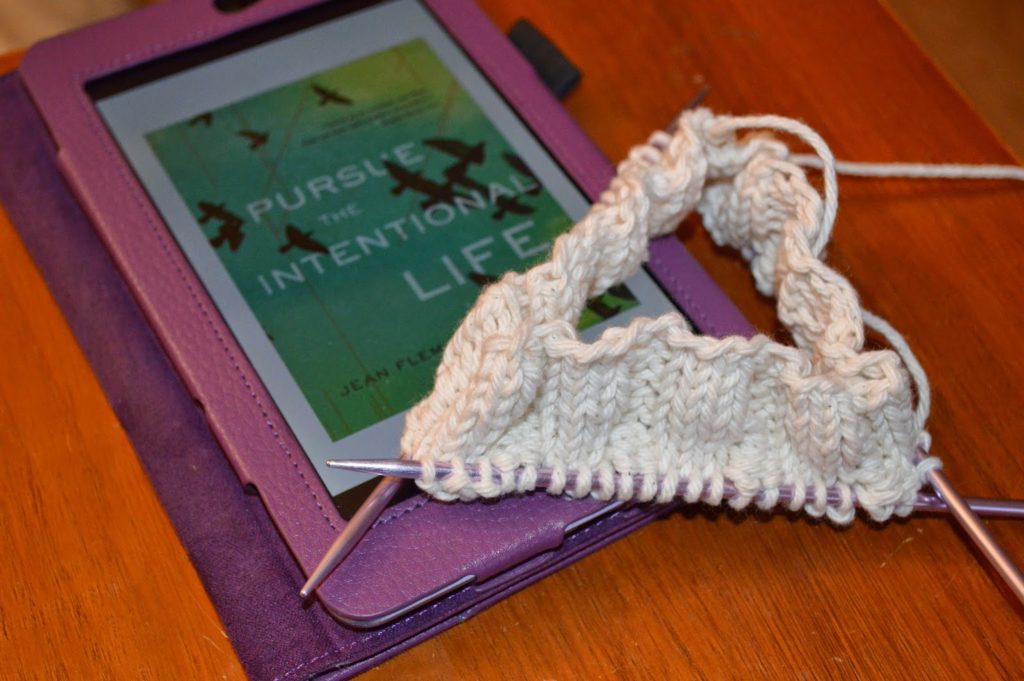 I have been knitting coasters for the past week, and I have to say that I am glad that I am. I never realized how much I would use them! And they are quick and easy using leftover yarn, so what is not to love.


This week, however, I am knitting something new. It is a baby hat, for a new baby that we will be welcoming to our family in October. We are very excited – especially my littles who are over the moon about a new addition. We will be finding out what we are having (as long as we have a cooperative little one!), but not until next week.


Until then, I am going with a gender neutral cream color for this first little hat. It is the same pattern that I use for the kids' hats that I make each year, so at least it is easy…but it seems so tiny! Hopefully it will be big enough, but not too big. I figure I will need a lot of little hats for a fall baby…


As far as reading goes, I am still working on the list I was working on last week, but I am going to be adding another book to it this week. The new book is for the Bloom (in)courage Book Club , it is called Pursue the Intentional Life. I am really excited about this book, it seems right up my alley. However, I am a little concerned because I think the author was in a different stage of life than I am right now. I have heard a lot of good things about the book though, so I am looking forward to reading it. And doing it in a book club setting should be added encouragement to really flesh out the ideas of the book and apply them to my life.


What are you working on this week?