There are affiliate links in this post. If you make a purchase through one of these links I may receive a small commission. Thank you for supporting Townsend House!
It is the first yarn along of the New Year, and I am
determined to participate in it this week!
Knitting and reading are two of my favorite things, and they kind of
fell off the radar last year. I was
still reading books, but I wasn't talking about them here very often. I did not knit nearly as much as I had hoped,
and I really want to change that for this year.
In fact, my knitting has kind of fallen off over the past
two years. I think that part of that is because
of my littlest one, since she is two and so it makes sense! It isn't that I haven't wanted to knit, it is
that I don't seem to be able to sit – literally sit – in order to knit.
The last yarn along I participated in was way back at the beginning
of November. I had started a hat for
Lucy – the same hat I am working on today!
These hats used to take me a day or two to make, now, clearly they take much
longer.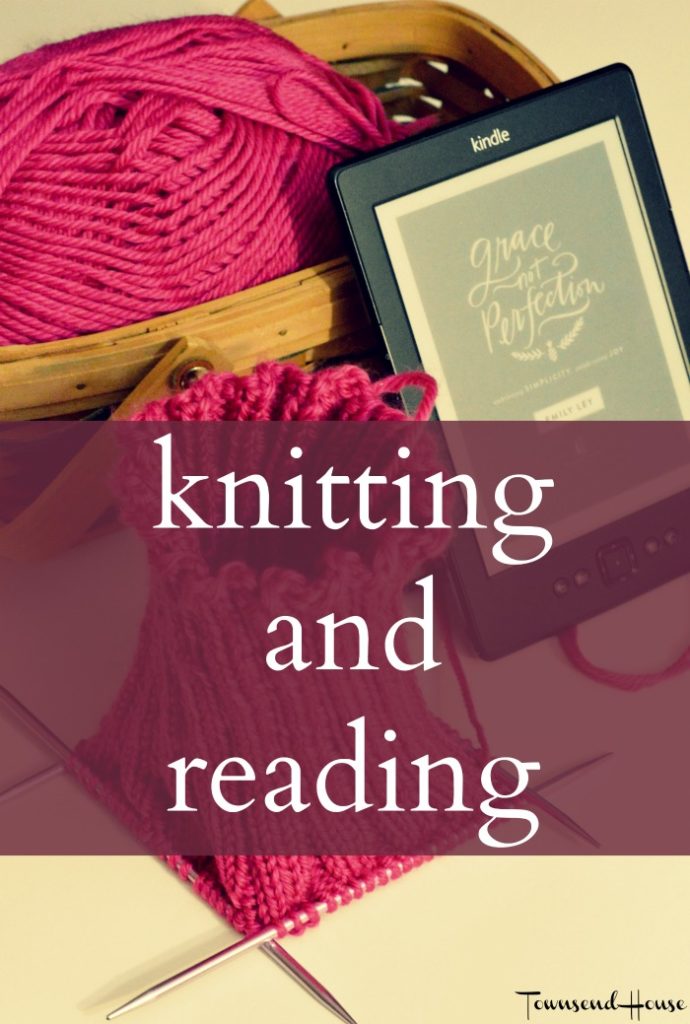 I would be remiss to mention that I have actually knit this
hat 4 times since I started it due to my little Lucy deciding that she loves to
use my double pointed needles for other purposes than staying in the stitches
for her hat. Perhaps she doesn't want a
hat?! I have learned that I must keep my
knitting very very high up, and away from anything that might possibly be
climbed in order to reach said knitting.
I think that we will be finished soon though, which is
perfect because she has taken Jack's hat as her own, and gets very upset when
he wants to wear it outside instead of her.
Not that we are lacking in the knit hat department, but she knows this
is going to be for her, and I think she is happy about it.
As far as reading goes, I am continuing with my yearly goal
of reading 100 books (although, since 2013 I think I have only succeeded in
that goal one time). I have finished my
first book of the year – Grace Not Perfection by Emily
Ley. She makes the simplified planner and also a range of beautiful notebooks as well as other fun paper products.
I love these types of books, especially right at the
beginning of a New Year. They usually
give me a fresh perspective, and help me to move towards the balance that I
crave.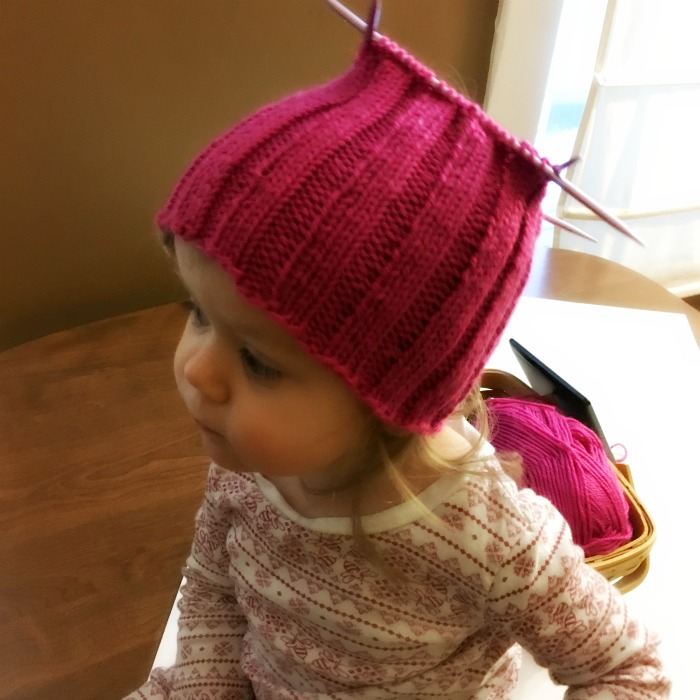 Unfortunately, I didn't really like this book. Perhaps my expectations were too high after
reading books like Make it Happen, Own
Your Life, and The Best Yes over
the past couple of years. I thought that
it was a good book, and it was a nice story about how she built her company,
but she talked a lot about not comparing yourself to others and the "perfect"
life people depict on Instagram while putting a lot of "perfect" life photos
throughout the book. It was a nice read,
but maybe I have read too many of these "self-help" type books for me to really
be engaged in the topic now? I'm not
sure. It wasn't my cup of tea, but there
have been a ton of rave reviews for it – which is why I picked it up to read in
the first place!
I am very slowly (very slowly) reading Leadership Education. It is
a book that I want to sit down and read completely through, but I need to
ruminate on the words and ideas, and I haven't had as much time to do that
lately as I would like.
Also, I have been reading a lot of New Year's Eve reflections,
and ideas and goals about the coming year, which is always fun for me. I think partly because I love sharing them so
much, so it is enjoyable to see what everyone else comes up with.
My hope is that I can share something new each week in the
yarn along this year, it is a practice that I miss dearly, especially since I
have connected with so many of you over the years! I am looking forward to seeing what everyone
else is doing for this first yarn along of the New Year!
What are you knitting
and reading this week?