Reading aloud to my children is one of the most important activities that I do every day. Before I had my own children, I knew that reading would be a large part of their childhood. I think it is because I love to read so much. I attribute that to my mother reading to me every night when I was growing up, and showing me such a great love for reading. My brother is actually the same way, always reading something.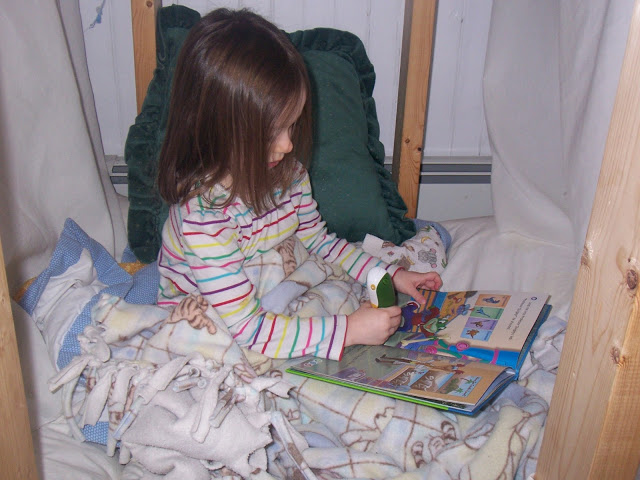 Reading aloud to your children just twenty minutes each day increases their literacy later in life. It helps to give critical early reading skills, so when they start school, they are used to hearing a variety of words and phrases. I read a statistic in the Washington Post a while back that if you read to a child just 20 minutes each day they have a vocabulary of 40000 words, and have heard over 3 million words. But, if a child is not read to often, or even not at all, their vocabulary is only 10000 words, and they have only heard 750000, many of which are most likely commands and discipline.
Reading helps in the natural curiosity of children. When you read to a child, it sparks their imagination. They begin to wonder why the characters are acting a certain way, they learn about character development, and using their imaginations to see a picture in their mind of what the story is telling them. It makes them ask questions, and when they ask questions they learn.
My oldest is on her way to five years old *gasp* and she is starting to read on her own What a wonderful stage to watch. The amazement of a child sounding out letters to make a word, and then to see their face when it finally clicks for them.
One of the tools that I like to use is the Tag Reading System by LeapFrog. It is amazing to watch my children sit and read books for prolonged periods with this amazing technology. Anything that makes my kids engaged with the books they are trying to read is a huge plus in my book.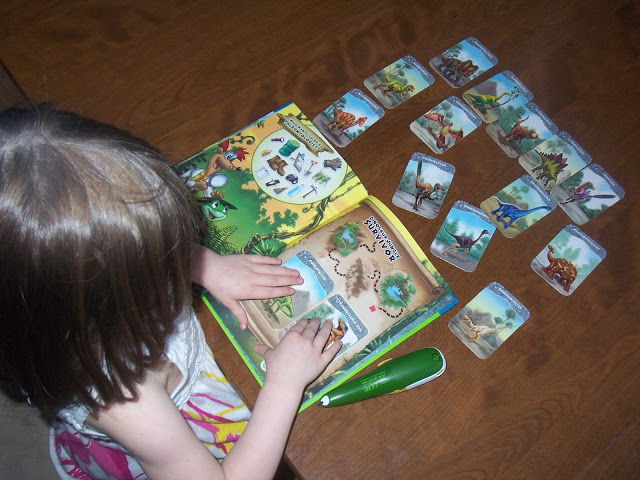 LeapFrog is raising awareness of the importance of reading with your child for twenty minutes a day to help kids reach their potential. Discover how to keep your little learner engaged in reading on LeapFrog's Reading Month page, where you can get tips, videos, activities and printables.
In honor of Reading Month, LeapFrog is donating $2 million of books to America's schools, and you can help! Go to Facebook and share the "Read 20 Minutes a Day" pledge, and LeapFrog will donate 5 books for every pledge!
LeapFrog is offering special deals on reading products all through March, in honor of Reading Month, including $3 off of Tag and Tag Junior books. You can find the discount here.
I also have the opportunity to giveaway One LeapFrog Prize Pack to one of my US readers! All you need to do is enter using the rafflecopter below!
I was selected for this opportunity by Clever Girls Collective but content and opinions expressed here are my own. To take the LeapFrog Reading Month pledge, please visit their Facebook page. #LFReadingMonth #spon


Linking up with Hip Homeschool Hop, Giveaway Day