This post contains affiliate links. If you make a purchase through one of these links, I will receive a small commission at no extra cost to you. Thank for supporting Townsend House!
Over the past several days, there have been a
few items that I have picked up recently that I am absolutely loving and so I
wanted to share them with you.
This will definitely be a hodge podge of items, but I am
going to try and narrow it down so as not to overwhelm you all!
This past weekend Emma and I went back to school
shopping. It was a lot of fun. I tend to stay out of the stores because we
are working the Dave Ramsey plan to become debt free, and I really enjoy
shopping. I find that if I remove myself
from actually wandering the shops, I do much better budget wise! However, this weekend was a time to splurge.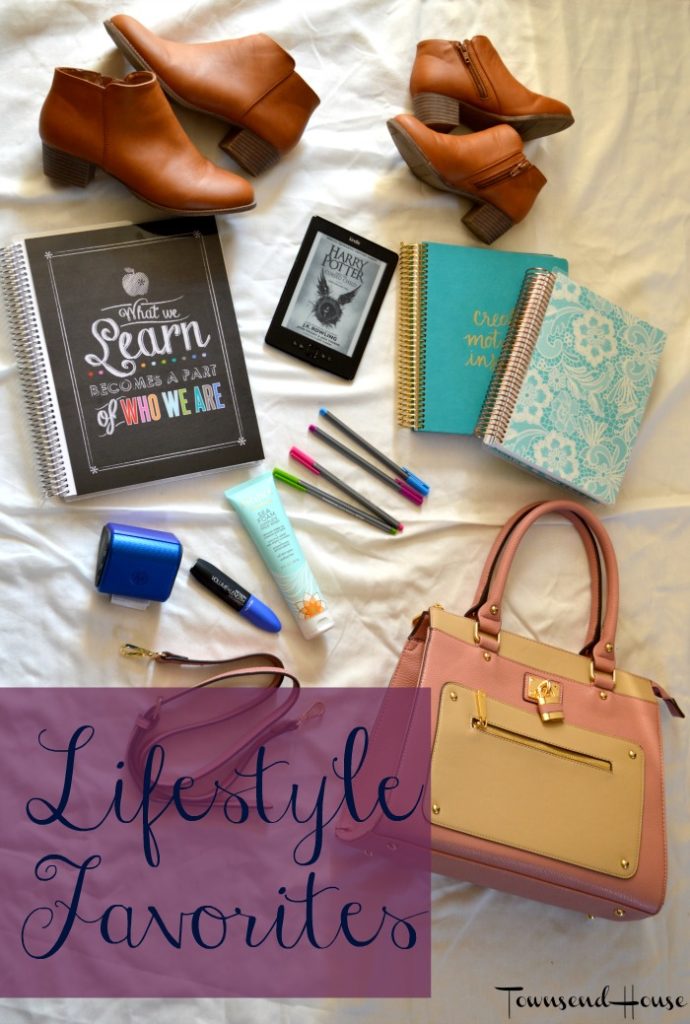 We started off at Old Navy, and Emma and I found the cutest
little Faux Leather Booties for Emma.
They are so cute! There was a
little pile of them, and when Emma was admiring them in the mirror, I noticed
there was a very large pair and decided to try them on. They fit perfectly, and were so comfortable,
I knew that I needed to purchase matching booties for Mama and Daughter. Perhaps it is a silly thing, but we both
really liked them. They are Emma's first
"heels" and I thought it was cute that we could share a love of shoes by
purchasing matching pairs.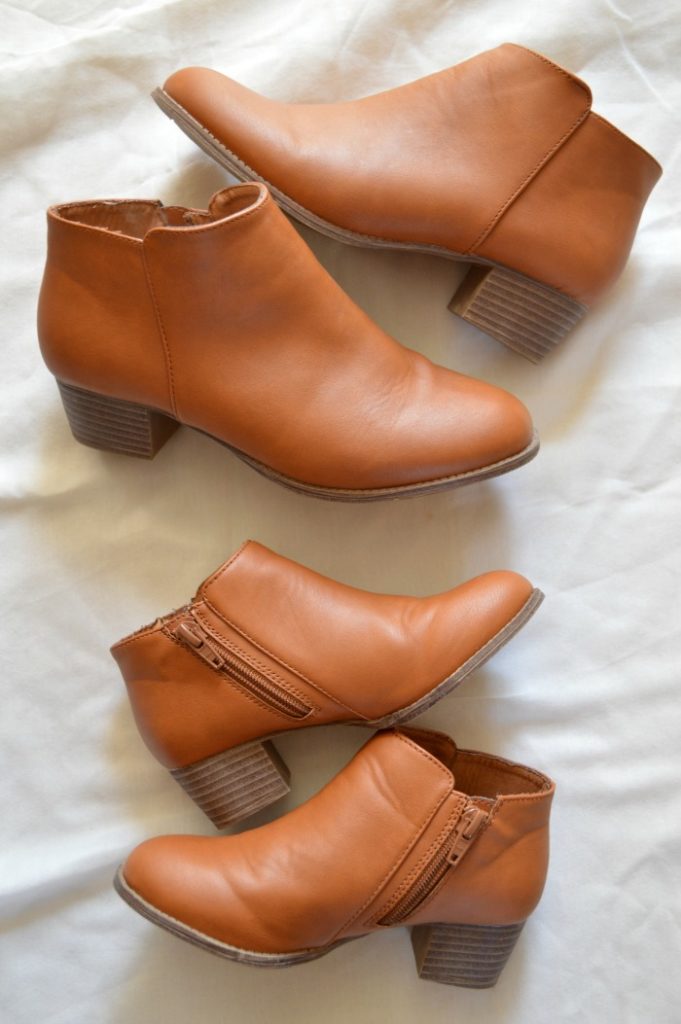 The next place we went was a store I have never seen or
heard of (and this might show my non-shopping-ness recently) – Charming Charlie. It was this gorgeous store with beautiful
purses and bags, accessories galore, and the rose gold watches were absolutely
to die for. I thought for sure
everything would be out of my price range, surprisingly they were incredibly
affordable, at least in my mind.
I ended up purchasing this lovely Lockbox Square Satchel
for $39! It was exactly what I have been
looking for, for quite some time actually.
I needed a new bag that I could fit more "stuff" into. A long time ago I thought that if I just had
a small bag, I could keep it organized.
And that probably worked pre-kids, but now, not so much. Now, when the kids and I go out, I often take
my Erin Condren Life Planner and if it is school related I need my Erin Condren Teacher Planner. But, I
didn't have a bag large enough to fit these two planners, plus wallet and
snacks and other items the kids need.
This bag checked all the boxes, and is super cute as well.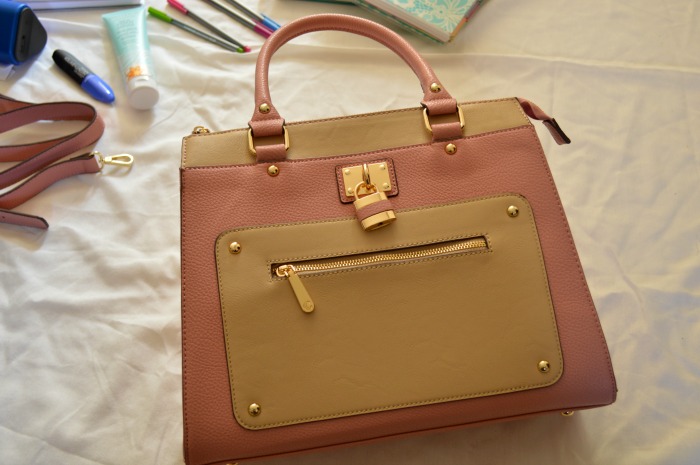 The next item on my list is actually something I received in
my POPSUGAR Must Have Box a couple months ago.
I am not a huge makeup person, but I do love to have a few things on
hand. One of them is mascara. However, I always laugh at the claims of
creating longer, fuller lashes – because my lashes are not long, nor full, and
these miracle mascaras never seem to work.

Enter Revlon Volume + Length Magnified Mascara,
the first time I put it on, I actually laughed because I had said how much I
didn't trust mascara claims in a video.
Surprise surprise, it actually worked this time! I love this mascara. It goes on really well, doesn't clump (I don't
like that), and definitely makes my lashes look longer, not an easy feat. So definitely excited about this one!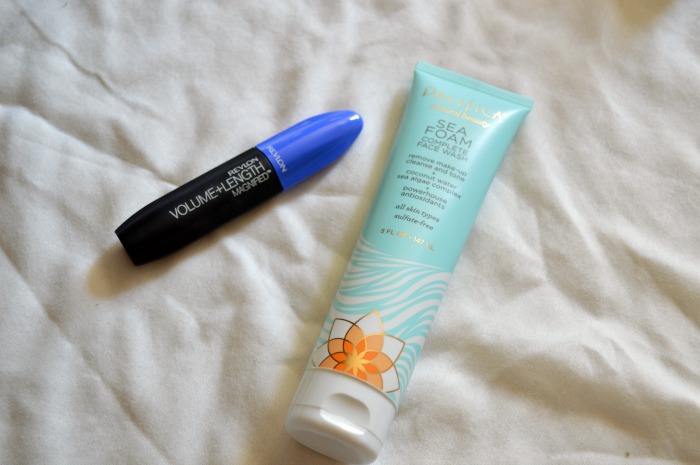 The next item is also face related – it is the Pacifica Sea Foam Complete Face Wash. I
have never taken great care of my skin, and I am incredibly lucky to have
pretty good skin. However, as I am
getting a bit older *ahem* I realized that I needed to start trying a little
bit more. I found this Pacifica Face
Wash, and wanted to try it out. Finding
something free of sulfates is important to me.
Also finding something that is gentle on my sensitive skin is
important. Plus, this smells divine!
I am big on reading, and unless you were hiding under a
rock, you will know that Harry Potter and the Cursed Child
was released on July 31st. I
am a bit obsessed with Harry Potter ever since I read the series in
college. I plowed through the script
pretty quickly, and definitely enjoyed it.
I was hoping for a lot more detail and something much longer, but since
it was a script for a play, I knew going in it wouldn't be the same as reading
books 1-7. I definitely enjoyed seeing
what the gang was up to, and to see the dynamic of the children. I think that it could have gone so much
further, but being a play, I think that it was perfect – I wish I could see the
play!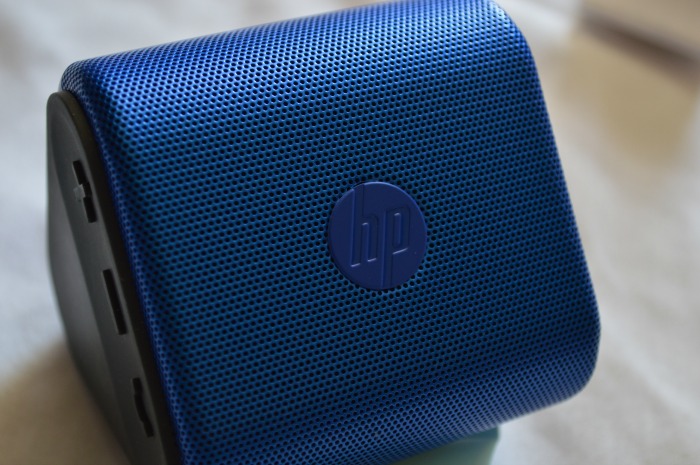 My last favorite is actually something I received in my
welcome kit as an HP Millennial Panel member for the 2016-2017 year. It is the HP Roar Mini. This is a Bluetooth wireless speaker, and I absolutely
love it! I love that I can turn on my
favorite Pandora stations (currently the 90's pop station, and the Simon and
Garfunkel station), and go to all the different rooms in my home. I have also used it to put audio books on for
my kids (we use Overdrive and our local library to get audio books). It has been a great addition to our
home. Especially come dinner time when I
need some music to get me through the witching hour.
I hope you enjoyed seeing some of my favorites from this past
month!
Do you have a favorite
from July you would like to share?
Please leave a comment below!