I have spent a lot of time thinking over the past couple
weeks about living my best life. That is
a big part of the reason why I decided on my one word for the year. I'm sure I am not the only one. We are all striving to be the best version of
our self, right?
What does that mean, though, exactly? Living your best life? I think that it will take on a unique meaning
for every person.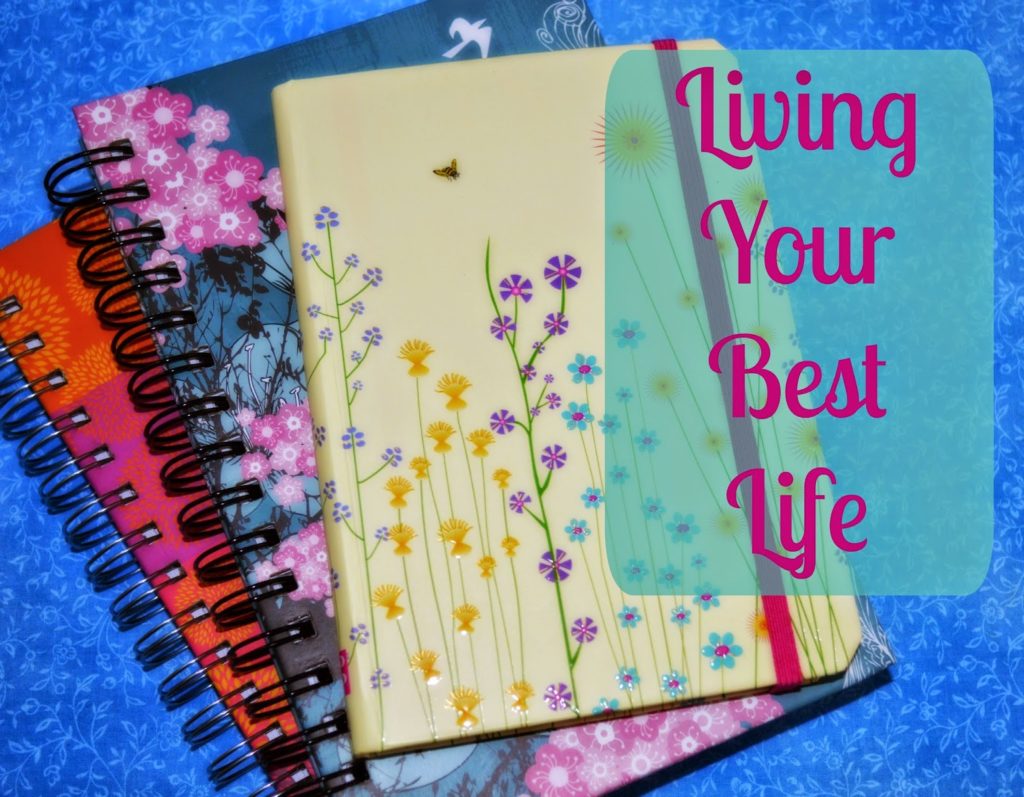 For me it is defined as living a simple life in a
complicated world. I don't want to overcomplicate
life.
I don't want to miss
the small things because of the busyness.
How can we go about getting to that best version of
ourselves? I think that setting goals is
obviously an important step. I have been
reviewing my goals over the past couple of weeks; deciding to not have
everything listed out on January 1st was a good idea for me. I wanted to savor, and really decide on what
was important for me this year.
My top priority right
now is to get into a better rhythm.
We welcomed a new baby home at the end of last year, and she
is the most precious little baby!
However, I have two older children as well, who are just as precious to
me. I realized pretty soon after we came
home that it would take a bit of time for us all to meld together. My children adore one another, and for that I
am extremely thankful, but I have obviously been spending quite a bit of time
with the newest little one, and that has thrown our day to day out of sorts.
I'm sure that it will take some time for us to really get
into a good rhythm with homeschooling, and housework, and making sure everyone
eats something *somewhat* healthy during the day.
Right now I am trying to re-organize my home management
binder. It is a binder that I created
right before my oldest was born. It is
really a go to for everything home. I
hope to go into more detail about this at some point!
One of the most important aspects of living my best life
involves creating an environment that my kids thrive in. Getting into a better rhythm is part of that,
creating some more order in my day to day is part of that; and so is my
relationship with God.
I feel like when I am
right with God, no matter how busy life gets, I feel centered and ready for
anything.
Last week I realized I no longer have enough hours in the
day. I was getting up at my very early
wake up time again (I am a morning person – but so are my kids!), but when I
would look at the clock it already said 7pm and time to get the kids in
bed! I don't know how that happens!
I'm excited to get back into my Hello Mornings group
today. There is something amazing about
waking up early in the morning, when the house is still and quiet, and being
able to meditate and pray. I know that
my days are always better when I have that quiet time in the morning. It also keeps me accountable to make sure
that I am getting my planning time in, which I need.
When I don't plan my
day before the day gets going, I lose the entire day in the urgent, and miss
the important.
I am looking forward to working towards living my best life
this year! I have a lot of plans. I finally feel like I am at a place where I
can make some desired changes that I have been considering for a long time, and
strive for what really matters to me.
How are you living
your best life? Are there changes that
you are trying to work on this year? Do
you know where I can find some more hours in the day?