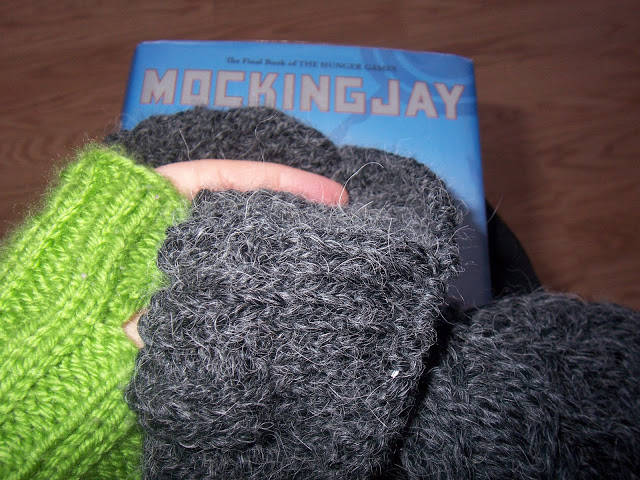 My poor hubby has been freezing since he moved his office back to our house. We keep the heat low, but I don't notice it as much downstairs because of all the running around I do all the time. Not to mention the baking. Matt, on the other hand, sits at a desk most of the day…so he is cold. I decided to make him a cowl, but figuring out what kind of pattern to use was a little frustrating. There are a lot of really nice lace type cowls, a lot of zig zags and other beautiful patterns. Not so much in the way of "manly" cowls. In the end I decided on a basic 2×2 rib for about an inch and a half and then stockinette stitch until it is the length I want, finished with another 2×2 rib. Clearly a very basic pattern, but it is knitting up quite fast, and Matt is really excited to have the finished product.
I'm just starting Mockingjay, literally just read the first couple of pages before I started this blog post. The second book really left on a pretty intense scene, so I am really excited to get into it. Unfortunately, I don't think I will be able to until the kids take a really long nap this afternoon (hopefully).
I am joining up with Ginny and her wonderful yarn along. What are you working on these days? Any new books that I should be looking at!?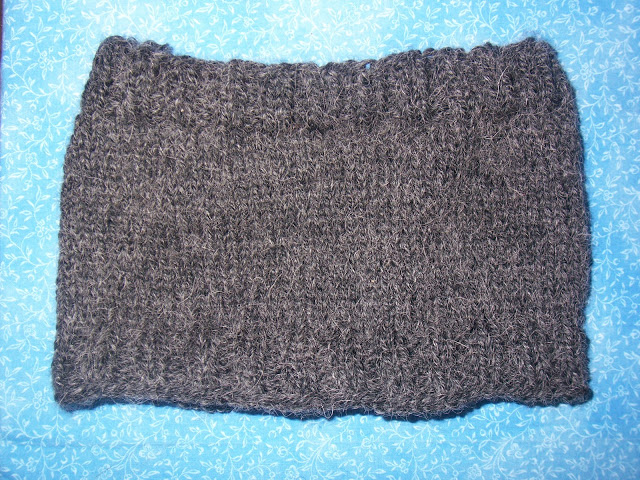 And I finished the cowl before I posted this post 🙂