It was interesting to see that
this book seems to line up with the e-course I am taking right now – Upstream. As soon as I read that the authors
recommend taking the same personality tests that I was already in the middle
of, I knew it was divine intervention that I should be reading this book right
now.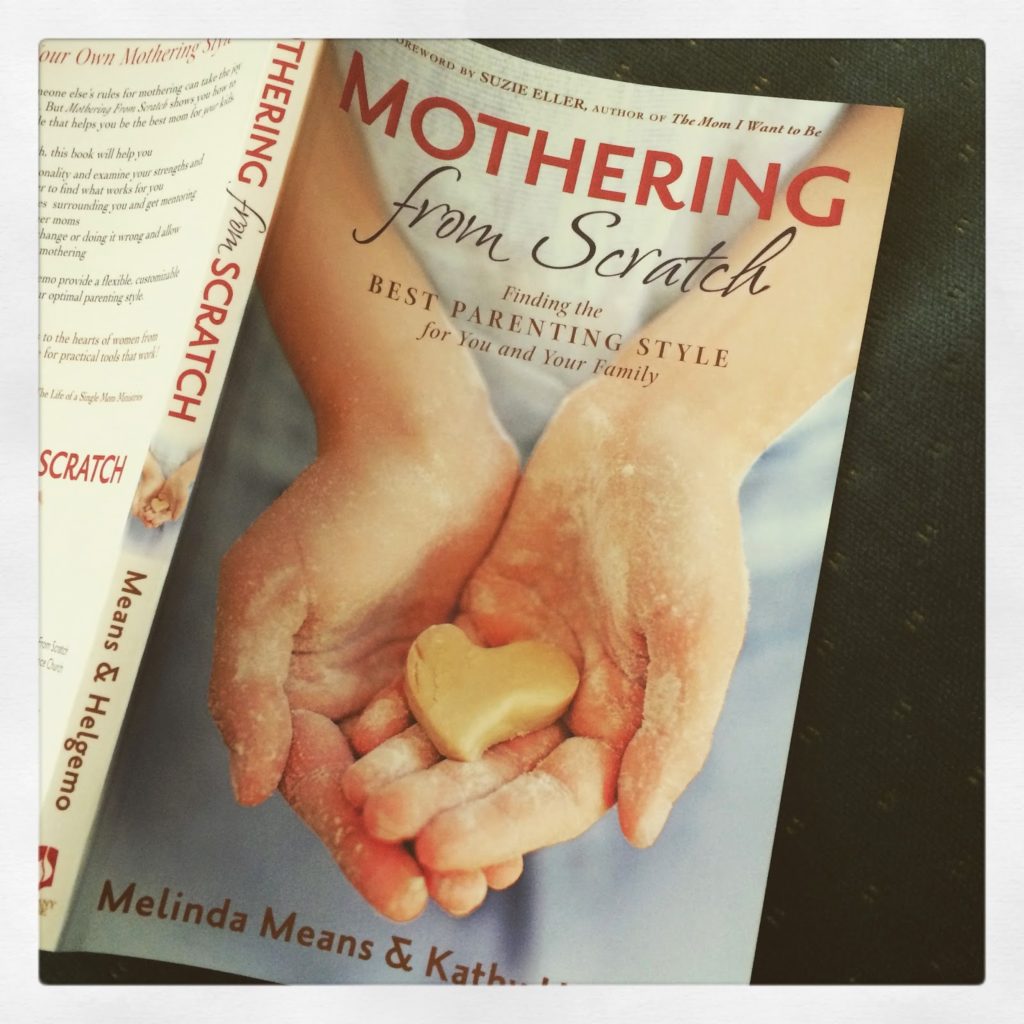 When I first received this book,
I thought that it would be more about "from scratch living," but it is
not.
The authors take you on a journey
through their many adventures as being mamas.
They break down the mistakes that they made, and the different ideas
that they had going into motherhood that were not working for them. Instead of feeling like failures, they vowed
to change it.
Change. What an interesting idea! I think that often times we try to fit
ourselves into a box of what we think is the "right" way to go about doing
something, instead of realizing there are many "right" ways, but it depends on
you as a person as to which one you should follow; Means and Helgemo go into
great detail about this in the book.
They take us on not only their
journey, but ours as well. Each chapter
has little tidbits of information that you can change right now, and at the end
of each chapter there are action steps and questions to really get you to
understand what your mothering style should be.

I really like that it is
unapologetic in the fact that we are all different, and will approach
motherhood differently. What works for
someone else may not work for me, and that is OK! They talk a lot about how your personality
type is going to influence what you do as a mama. Some mamas love staying at home (that would
be me!) while others need to constantly be on the go. Does that mean that I am doing it wrong? No, it means that I am doing what works best
for me and my family.
I enjoyed this book immensely,
and it seemed to come right at the perfect time, since I was already
concentrating on my personality and getting to know "me" better. I definitely recommend it, even if you are
comfortable in your mothering style, it gives some wonderful tips on self-care
and finding mentors. It is all around
wonderful book!
Do you try to fit yourself into a specific mothering type? Are you worried you are getting it all wrong
based on what you observe in others?
I received a complimentary copy of this book from Bethany House in order to facilitate this review. All opinions are my own.