This post contains affiliate links. If you make a purchase after clicking on one of these links, I may receive a small commission at no extra cost to you. Thank you for supporting Townsend House!
I am a book person – if you are new around here, you may not
realize that, but you will soon if you stick around! One thing that is a little different about me
is that I really enjoy re-reading books.
Not every book, mind you, but I have several favorites that I read on an
annual basis, depending on the season.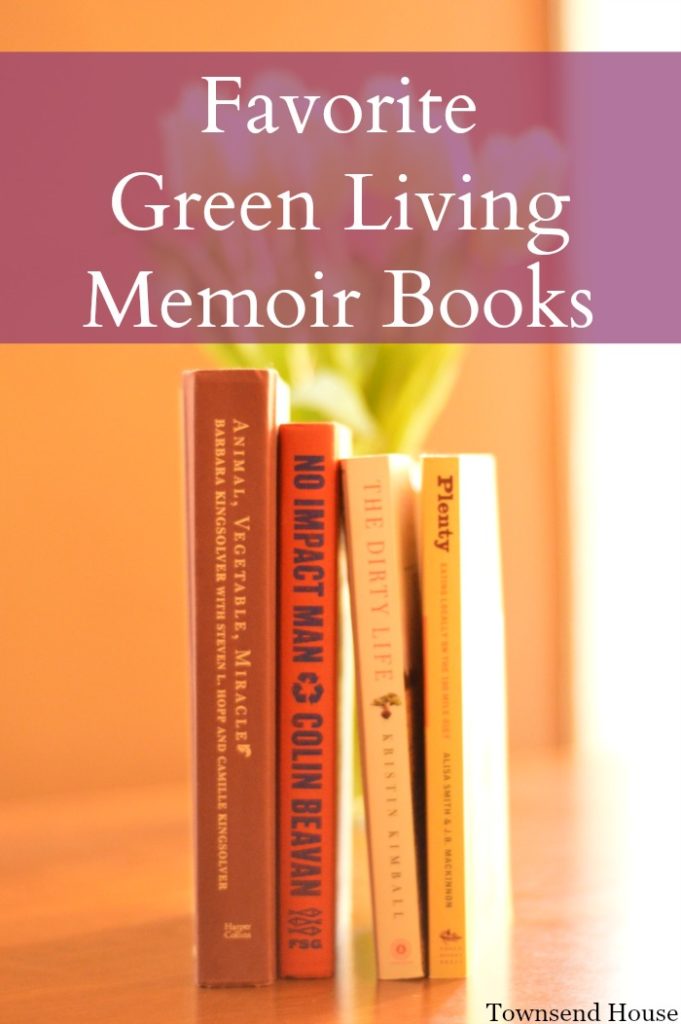 Now that we are much warmer here in Maine, I am thinking
about homesteading and green living books.
My favorites are memoirs about a person's journey back to the land, and
the changes that have happened in their lives because of those changes, whether
it be for a short period of time, or a complete life change. However, I also have a lot of reference books
that I refer to this time of year as well – hoping that I will somehow be able
to read myself into having a better garden!
Because I have been at a loss recently as to what books to
read for my knitting and reading posts I decided it was probably time to
revisit some of my old favorites. And I
figured I would share them with you (in no particular order)!
Top 4
Memoir/Journey/Back to the Land type books
The first book I absolutely love is Animal, Vegetable, Miracle
by Barbara Kingsolver. This is an
amazing book of a family that moved to a farm and decided to eat only what they
could grow or get locally for a year. It
is sprinkled with essays from Kingsolver's husband and daughter, and it is
incredibly inspiring to see the work they do on their farm. There are recipes, and anecdotes, and it is
an amazing book, definitely read it!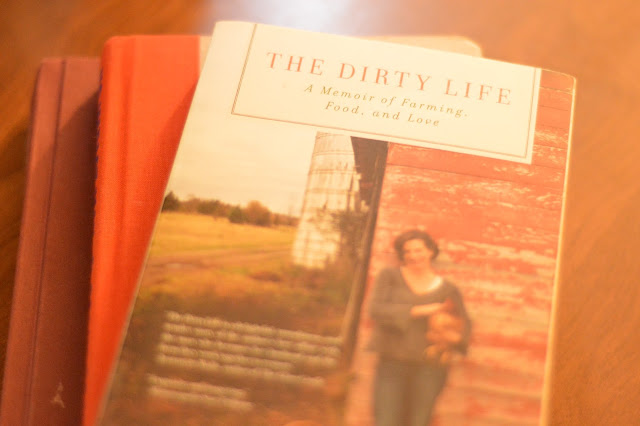 Next up is The Dirty Life by Kristin
Kimball. It is the journey of a city
girl who follows the man she loves to a farm, and gives up her life in the city
to become a farmer. It is a great story
of trials and local food.
Then we have No Impact Man by Colin Beavan. There is a documentary to go with this book,
which I also highly recommend. It is the
story of a family in New York City who tries to have a net zero impact on the
environment over the course of a year.
This includes shutting off electricity, washing clothes by hand, getting
rid of chemical cleaners, only using a bike or walking to get around, only
buying food that is grown locally. It is
a really interesting experiment, very thought provoking, and fun to experience
through reading the book and watching the documentary.
The last book on my list is Plenty by Alisa Smith and
J.B. McKinnon. This is a book about a
couple who decided to eat only what was grown locally to them – the 100 mile
diet. I believed they coined the 100
mile diet, actually. Anything they could
get within 100 miles of their home, they could eat, but anything farther than
that they could not have. It was
interesting to see what was available to them, and what wasn't, and how they
made do without foods they were used to eating whenever they wanted.
It was my love of local food blogs that led me to these
books about 8 years ago, and reading them annually continues my desire to eat
as locally as possible. To me, they are
motivating. We do not eat 100% local, it
would be incredibly challenging to do so, but these books have encouraged me to
try to do as much as I can with our small garden and seeking out local farms
and stores.
Have you read any of
these books? Do you have a favorite book
that you visit year after year?