This post is sponsored by U.S. Cellular and the #BetterMoments Blog Brigade. All opinions are my own!
Did you know that this week is National Engineers Week? I actually didn't even know they had a National Engineers Week. But, this is the 65th anniversary!
I am really proud to be working with U.S. Cellular, which has a wonderful commitment to education. One of their goals is to educate youth on careers in engineering.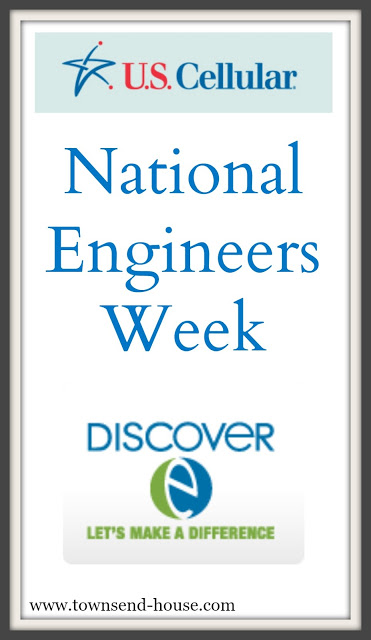 To celebrate the 65th anniversary of National Engineers Week, U.S. Cellular is working to help increase understanding of and interest in engineering and technology careers by holding "Ask an Engineer" sessions at Boys and Girls Clubs across throughout the country.
Engineering is an incredible career choice for kids today. There is so much exploration of ideas related to technology, and U.S. Cellular is committed to educating the youth of today about the different career paths that are available to them.
These "Ask and Engineer" sessions will allow children and teens to have a behind-the-scenes look at how a cellular network operates. It will also be able to show kids how engineering and technology are present in all facets of the everyday. Without engineers and the amazing technology they build, U.S. Cellular would not be able to provide the amazing national coverage and high-quality network that works wherever they go.
Are your kids interested in an engineering career? Or, are you an engineer?