This post was sponsored by SwimWays as part of an Activation for Influence Central. I received products to facilitate my review.
Swimming, oh how I love thee! I think I spent the majority of my childhood on
the lake or in the pool, and it was such a wonderful experience. I have always wanted to give my children the
same experience.
With Emma and Jack, we did not get them in the water super
early, and so they definitely have a little more fear when it comes to
swimming. I knew that I didn't want that
for Lucy.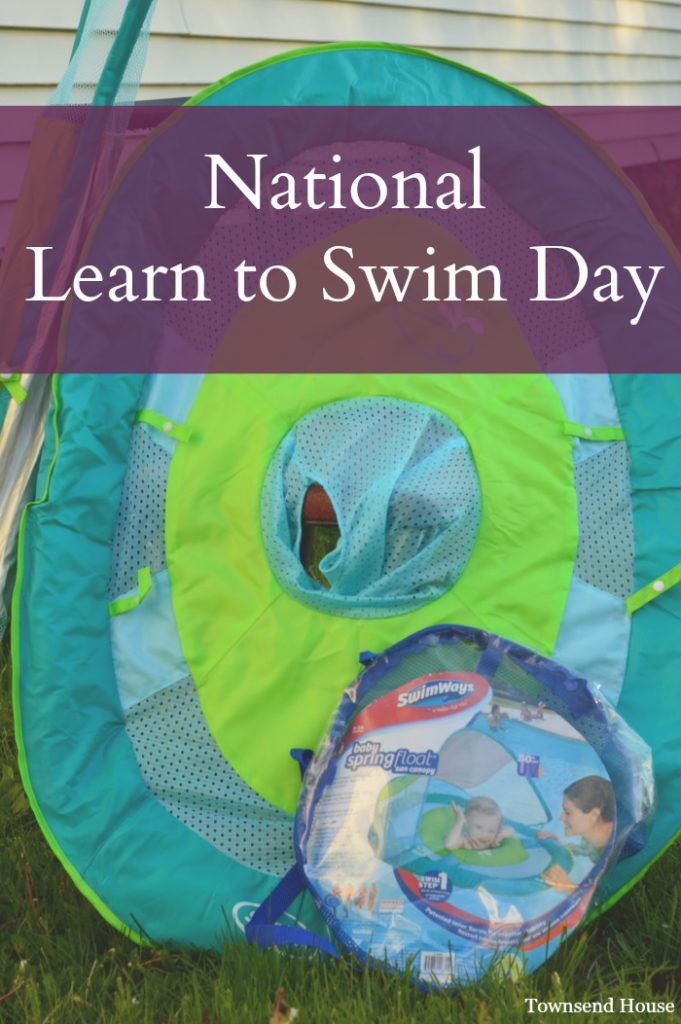 I was excited to partner with SwimWays to promote National
Learn to Swim Day, which is Saturday, May 21st.
National Learn to Swim Day was started by SwimWays in 2012
as a way to educate parents and children about water safety and the benefits of
learning to swim.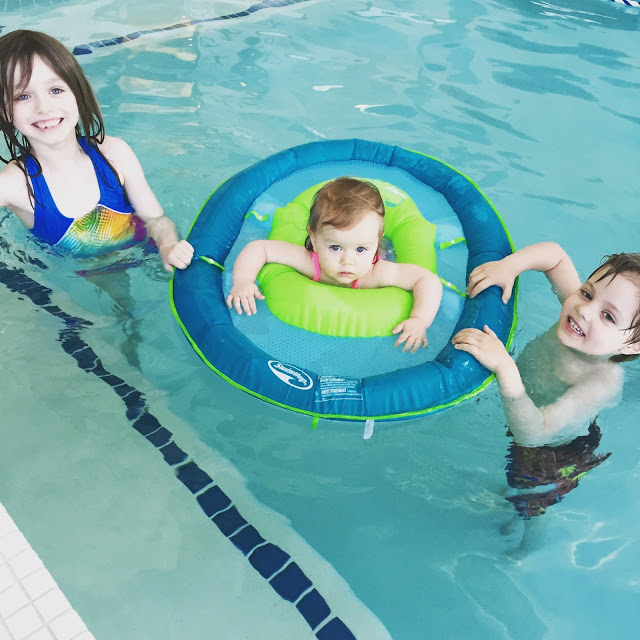 Last week when we went to the pool for Emma's birthday, I knew
it would be a perfect time to try out SwimWays Baby Spring Float. This was a wonderful way to introduce Lucy to
the water for the first time!
She loved having us push her around in the pool. She was extremely at ease, and I was happy to
have a float that worked so well for us in the pool.
It was incredibly easy to set up. You need to blow it up, but it only took a
minute or two, and then you are ready to go.
We were at an indoor pool, but the float also comes with a canopy which
will be perfect for when we are outside in the pool or at the lake. I am incredibly pleased with this product,
and can't wait to take Lucy out in it again.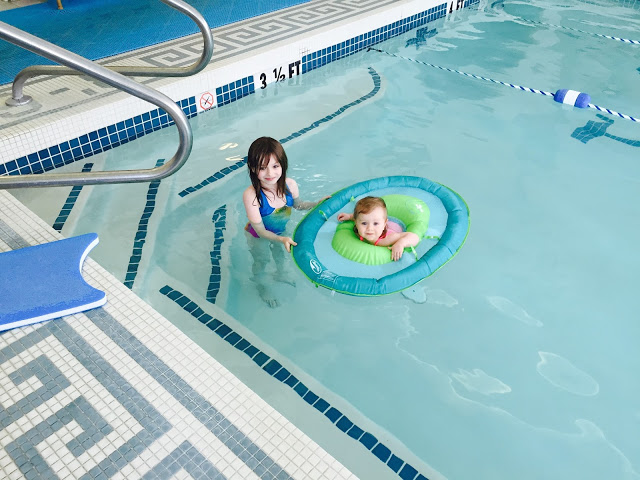 After a little while of her being in the float, I took her
out to see how she would like floating around with me, and she was adamant
about going back in the float. She did
not want to leave that water for anything, and I was happy to see how
comfortable she was.
I also think that seeing how comfortable Lucy was helped
Emma and Jack. Instead of being
concerned about themselves swimming, they were having fun talking to Lucy and
pushing her around in the float as well.
It was honestly a win-win for me.
I want all of my children to feel as comfortable in the water as I do,
and SwimWays was a great introduction to the summer swimming season.
If you would like to learn more about #SwimWays National
Learn to Swim Day, there will be a Twitter Party on May 19th from 1-2pm
ET.
When did your children
learn to swim? Were you a fish yourself
when you were growing up?