So do I. It is part of the reason I am super excited about the 30 day vegan workshop. We are in between seasons for food right now. Right at the end of all the good root veggies from last fall. The strawberry season won't be for several weeks. And all we have right now are greens. Lots and lots of glorious spring greens. Which is good, since I have been trying to eat a salad every day.
I recently started making a new salad dressing to have with my salad. I have never been one for store bought dressings, instead I typically will use oil and vinegar, but that can get a little boring. I also wanted to have something ready made so that I wouldn't always be grabbing the olive oil and vinegar and some spices. It doesn't take a lot of time to just drizzle olive oil and vinegar, but when I have two crazy kids running around, I will take all the extra seconds I can get!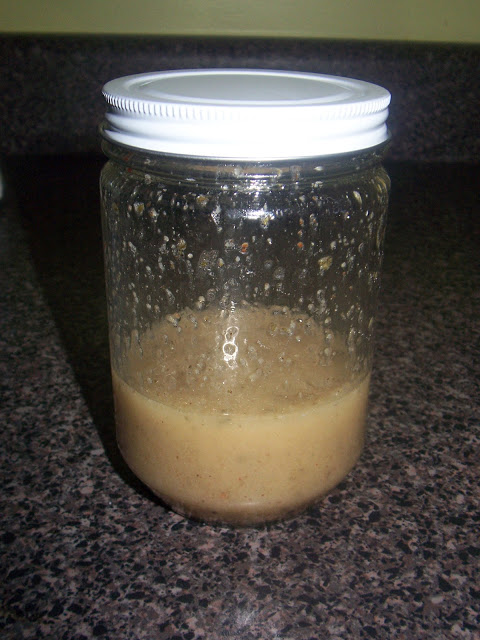 Salad Dressing makes ~ 1cup
1/2 cup extra virgin olive oil
1/3 cup Bragg apple cider vinegar
1 Tablespoon brown spicy mustard
1/2 teaspoon garlic powder
1/2 teaspoon salt
1/4 teaspoon freshly grated black pepper
1/4-1/2 teaspoon red pepper flakes (optional)
Pour in a jar and shake it up. I make this at the beginning of the week, and it just sits on my counter all week ready for when I have my salad.
Do you have a favorite salad dressing recipe? What are you eating these days?