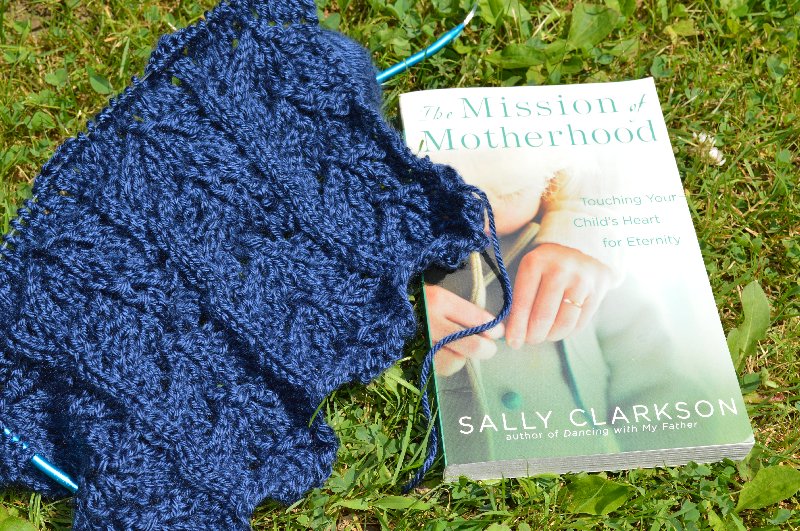 I'm making some progress on the shawl! Yay! It definitely isn't an easy pattern for me to do while distracted. It is, however, easy enough for me to figure out when I have messed up and fixed it. Since I really despise having to fix my knitting, I try to only knit this when I know I can at least finish a row! When I start knitting along and have a few minutes to spare, it seems to grow quickly. So, now I just need to find more uninterrupted knitting minutes!
I just got The Mission of Motherhood: Touching Your Child's Heart for Eternity recently in the mail after several women from my hello mornings! group recommended it. I am just reading the first pages right now, but it seems like a book I am really going to enjoy. It describes motherhood as a calling, and talks about the amount of influence we have as mothers on our children. I haven't read any of Sally Clarkson's other books, but I have heard they are all excellent. Also that people continue to go back to her books to re-read sections. Hopefully I will have some time to dig into it this week!
Joining in with Ginny, Nicole, and Tami this week!