As a mom, I see a lot of laundry every week…every day
actually. It seems like it is never-ending! I am always on the lookout for products that
do not contain harmful ingredients. It
seems like every time you turn around these days there is some new study
talking about chemicals and how bad they are, and so I want to stay as far away from them as
possible, and keep my kids away from them as well!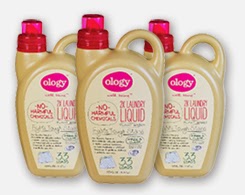 I was lucky enough to be able to try out the new Ology
Laundry Liquid, which is exclusively sold at Walgreens. I have to say that I was pleasantly
surprised! Sometimes natural cleaners
that you buy don't work as well as you hope, but this laundry liquid was
great. The clothes came out smelling
fresh, and I knew that there were no harmful chemicals, dyes or artificial
fragrances. Win!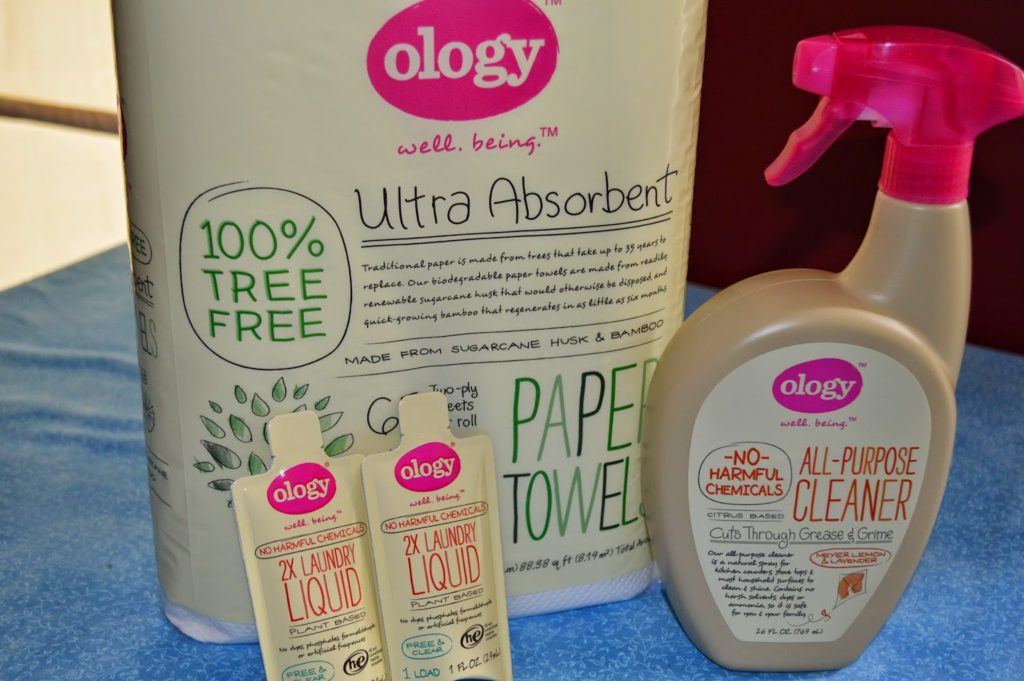 Walgreens actually created a whole line of products with this idea in mind. They have household
cleaners, as well as paper, personal care, and baby products; all of which
contain no harmful ingredients, and are 100% tree free. These products are all plant-based, which
means no animal testing or animal products and the bottles are made from 100%
post-consumer materials. This is a brand
you can feel good about using!
To give you an idea of how good you can feel, here is their "No-No
Ingredient List."
Chlorine
Bleach
DEA
(diethanolamine)
TEA
(triethanolamine)
Nonylphenol
ethoxylates
I received this product for free from the sponsor of the
Moms Meet SM program
, May Media Group LLC, who received it directly from the manufacturer. As a Moms Meets SM blogger, I agreed to use this product and post my opinion on my blog. My opinions do not necessarily reflect the opinions of May Media Group or the manufacturer of this product.