I think that I can safely say everyone is back to school at
this point, even us homeschoolers! This
is the first year that we are really involved in activities during the evenings and
weekends, and man what an adjustment it has been. I think when I put Emma in activities
in addition to the church activities we have and other general commitments,
I did not realize how busy we would actually be.
Thinking that because I am homeschooling, and my kids are not in a
building all day, they will be fine with lots of evening activities was not
necessarily accurate!
We are slowly finding a way to move ahead though, finding a routine, and having a lot more rest in the afternoon. One of the hardest parts for me has been
dinner. Emma has practice at 5:30, which
makes dinner a little challenging. I
want it to be something quick so that it does not take me all afternoon to make
it, and more importantly, I want my kids to eat it because they need the fuel
for being out and about running around for an hour or longer. My kids are not always good at eating dinner.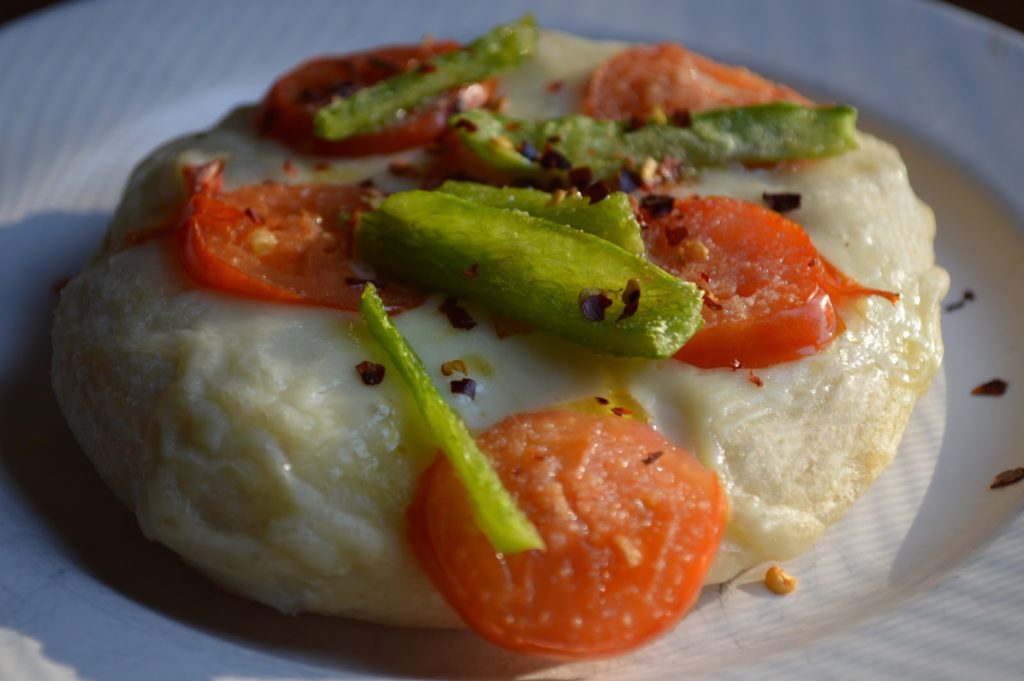 I have been trying to do more meal planning, which
helps. There are still a lot of days
where I need a quick meal. Enter
Pillsbury Grands! Biscuits
. We had these a lot when I was growing up, but
I didn't realize how many different meals you could come up with using these delicious biscuits. We decided to try the simple
Grands! Mini Pizza
recipe, pizza being a main food group for my kids.
These were incredibly easy to make, especially with the
kids. I think that my kids are 100% more
likely to eat something if they help to prepare it. We love our pizza with fresh tomatoes from
the garden, and any other vegetables that we can find! But, you can really top it with anything you
would normally like on a pizza.
The kids were so happy to have a "personal" pizza all their
own. And using the Pillsbury Grands!
Biscuits for the crust was amazing! The
kids immediately asked for seconds, that to me means a definite winner in the
recipe department!
You can find this recipe and other amazing recipes by downloading the
Pillsbury recipe booklet
. Which recipe would you most like to try?
I was selected for this opportunity as a member of Clever Girls Collective. The content and opinions expressed here are all my own and are not indicative of the opinions or positions of General Mills. Compensation was provided by General Mills via Clever Girls Collective.