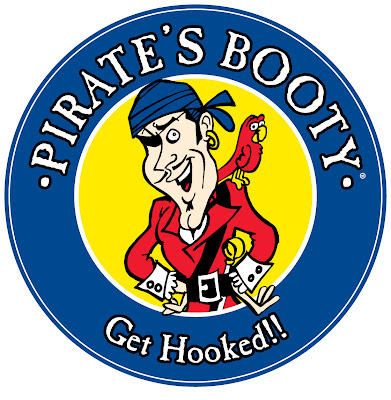 When I am looking for snacks for my kids (or my husband!) I am looking for quality and whether or not it tastes good. I really believe that Pirate's Booty meets both of those criteria. It is a snack that I am comfortable giving my family because it is healthy and tasty! My kids love it too, which is great when I am trying to get any type of healthy food into them.
I was very excited to find out that they are going to have a very cool Halloween snack bag this Halloween season – definitely would prefer this in the old pumpkin for the kids instead of the candy!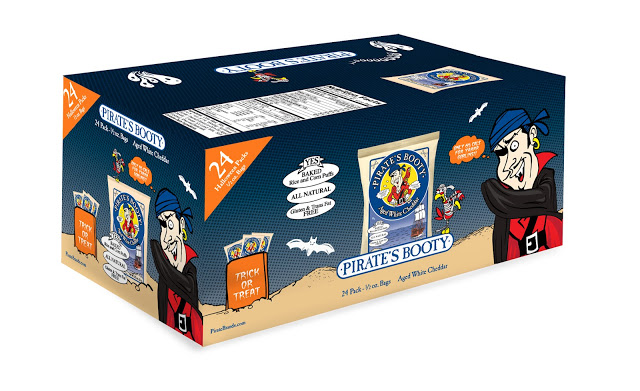 Here is what Pirate Brands had to say:
Halloween provides an exciting evening full of fun for kids, but it can be downright scary for parents who encourage their kids to eat healthier foods and make sweets a limited part of a balanced and nutritious diet.


Parents can make the holiday a little healthier by swapping sugar-laden candy treats with Pirate's Booty, a deliciously baked, all-natural snack that kids love and moms can feel good about adding tot he trick-or-treat bag! Pirate's Booty has less fat and fewer calories than traditional Halloween candy and zero grams of sugar. Also, Pirate's Booty is gluten, peanut and tree-nut free, so it's safe for kids with these common food allergies and their classmates too. Pirate's Booty is made without trans-fats and ingredients you can't pronounce. Plus, the Pirate is already dressed for the occasion!


This year it will be easier than ever to pass out Pirate's Booty, as all Target and Super Target stores across the country will be offering the Pirate's Booty Aged White Cheddar half-ounce 24-pack "Trick or Treat" box. The Halloween 24-packs of Pirate's Booty are available now through October.
Now for the fun part! Pirate Brands has offered one lucky Townsend House winner a case of their Halloween themed Pirate's Booty Aged White Cheddar snack bags! Just enter the rafflecopter below!
I am linking up at Giveaway Day