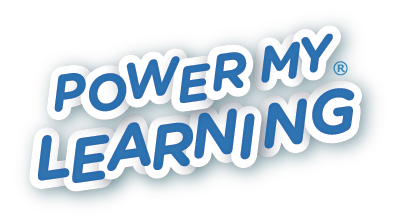 Have you heard about PowerMyLearning? I hadn't until recently, and boy am I glad that I know about it now! With the new school year coming up, I am constantly looking for ways to get in a little extra educational practice with them. Because we homeschool, that can become a full time job. Do we have the right curriculum? Are the worksheets challenging enough? Are they really understanding the content that I am trying to teach them?
PowerMyLearning is a free digital learning platform for K-12 students, parents, and educators, developed by the national non-profit CFY. PowerMyLearning makes thousands of the most compelling publicly available digital learning activities from across the web easily accessible and usable, creating an un-biased, go-to destination.


My kids were so excited to be able to have a new computer game to play with. It is amazing to see how quickly the kids pick up on the technology. Even though this is technically for Kindergarten up, my 3 year old was so excited to sit down with his big sister and "help" her play the games.
Some of their favorites would have to be the art games – my kids love anything that has to do with color and the virtual kaleidoscope was a definite hit. I also liked that there were little videos for reading available, really letting my daughter dig into what she is learning with putting letters and sounds together to make words.
This is a great resource for any parent who wants their child to have a little more practice. They have everything from reading to math and science, history and civics, and even different music games to play. I think what makes it great is that the kids think they are playing a game, and when they are the age of my children, that is an important aspect to learning. It should be fun. This isn't just for little kids though, there are activities all the way through high school – statistics? yes there is something for everyone! There is even a section on goal setting.
I was incredibly impressed with all the different categories, they really have thought of everything it seems. If you are looking to get your kids interested in a subject, PowerMyLearning is probably the place to look. I'm thinking of brushing up on my Spanish now with some of the Spanish games!
This is a sponsored post for PowerMyLearning. I was compensated for my review. The opinions and text are my own.