Now, I am not trying to say that I never want rain, that is absolutely not the case. However, rain for days and days and weeks on end, well that I could do without!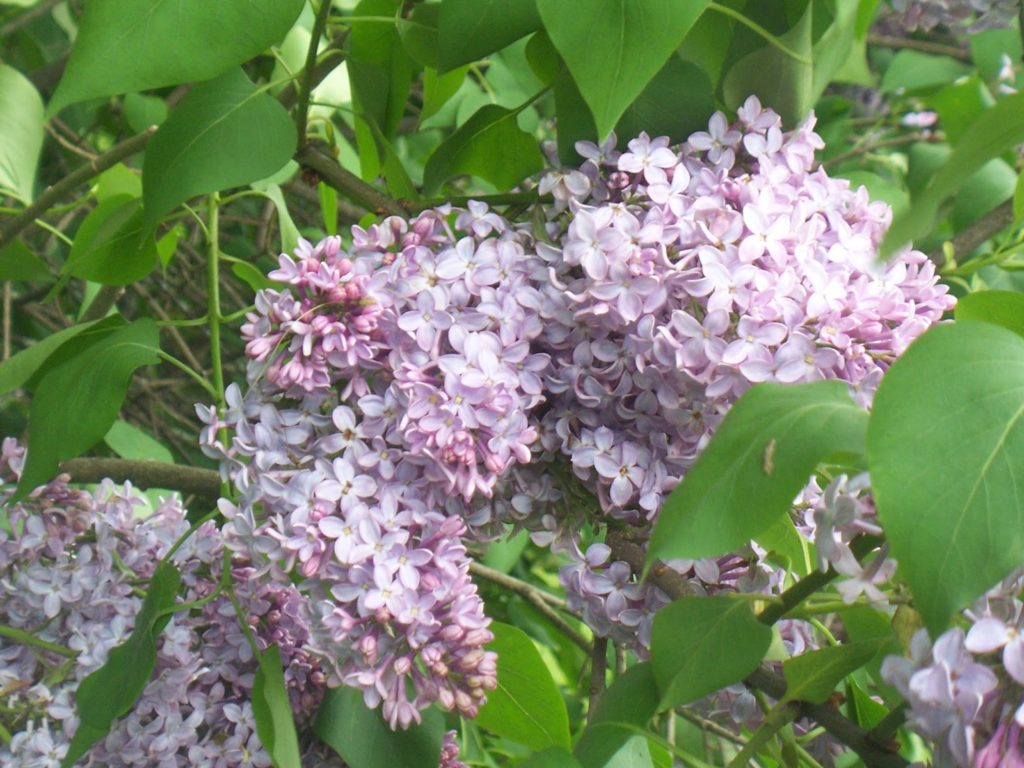 loving the lilacs in our yard and hoping the rain doesn't completely destroy them
Memorial Day weekend, that is the weekend that I always plant my veggies, get my pots all nice and pretty with seedlings, plant my very necessary tomatoes, all of it goes in this weekend. Well, not this weekend. It has been raining so much, I'm not entirely sure the ground will dry out enough for me to plant this week at all. The only comfort that I am finding right now is that Memorial Day seems to be very early this year, so I think waiting another week will be fine.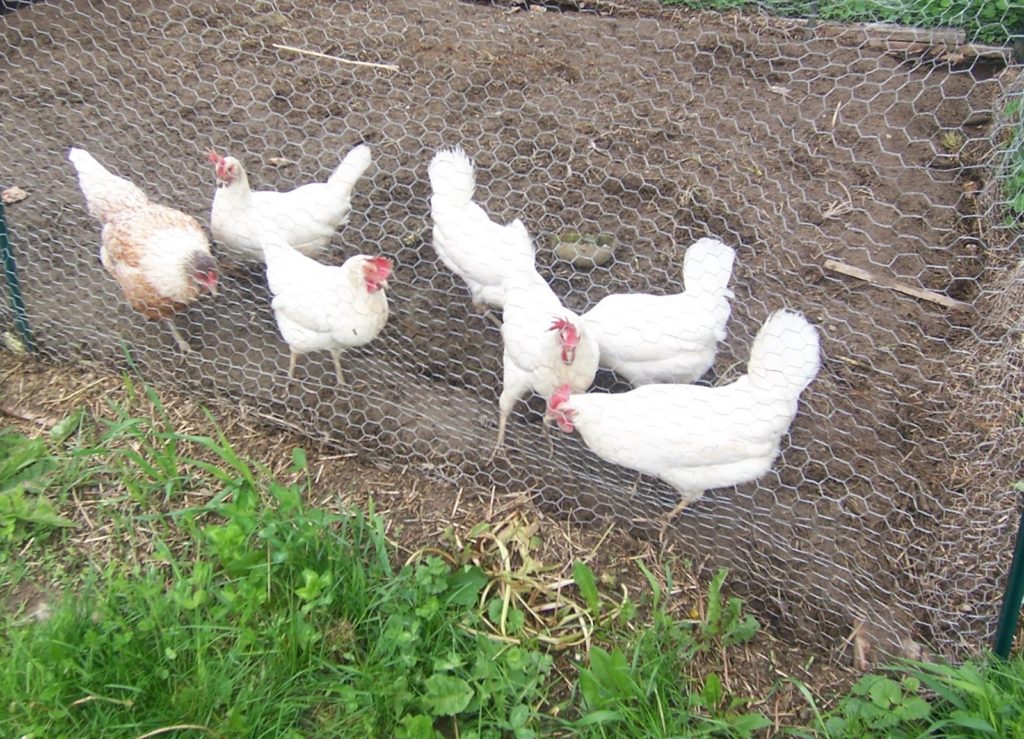 the chickens seem to be digging a moat around their run…they think it will deter us from taking their eggs
I am itching to get out there though. My garden looks ready to go, and my seedlings look ready to go, and Emma has been asking to go "to the greenhouse with the birds" for a few days now.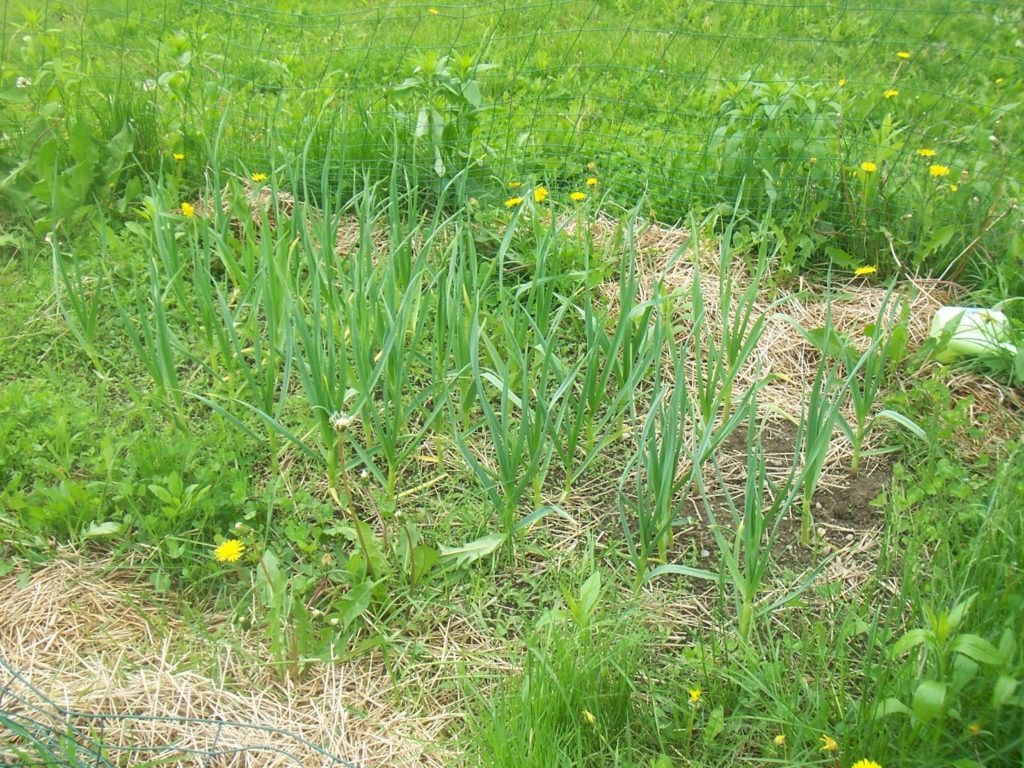 garlic still going strong despite all the rain!
I am thankful to be in an area of the country that gets plenty of rain, but when it comes day after day, it becomes a little much. My kids are going stir crazy, I am going stir crazy, my chickens keep taking mud baths, and the early flowers that I love so much (like my irises and the lilacs – which are my favorite) are not taking this rain too well.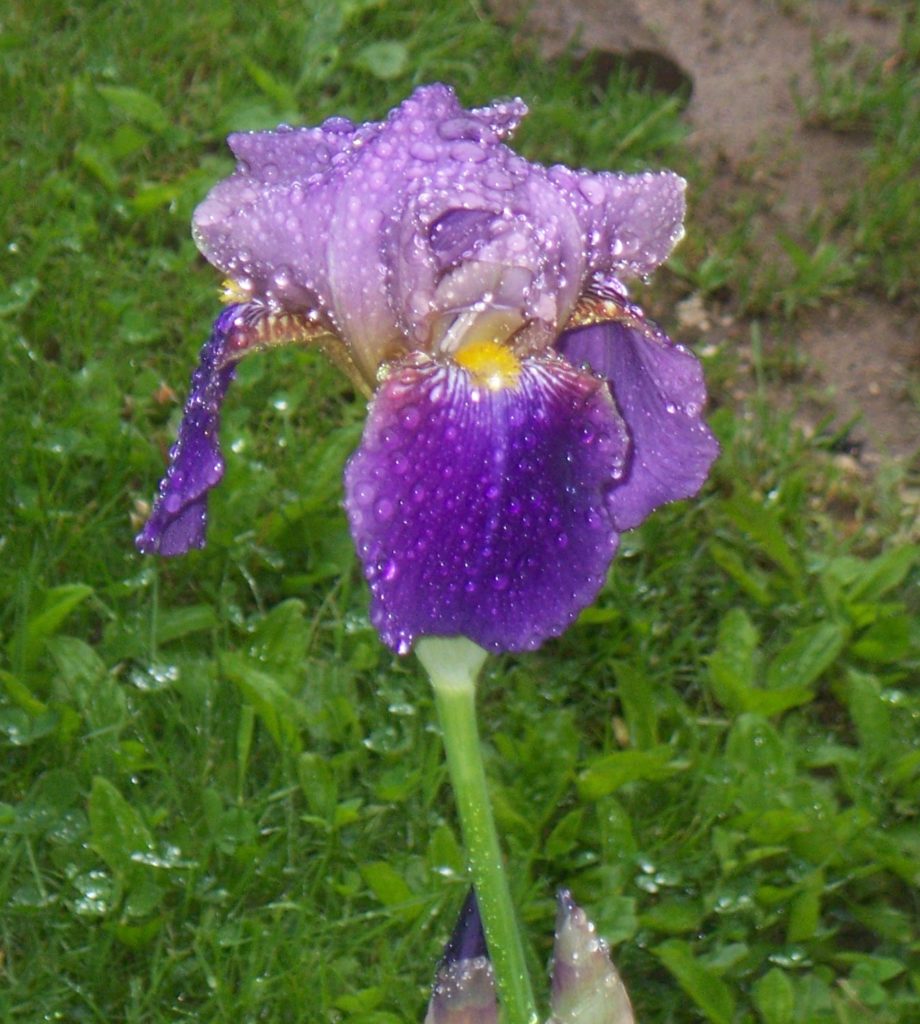 figures they bloom in the middle of a downpour!
This week will be filled with checking to see how wet the ground is, adding more straw to the chicken run, and praying that the sun comes out so my kids can go outside and ride bikes. I have to say that I am happy we didn't get the snow that was predicted a bit north of us. In the meantime, a lot of rhubarb pie, rhubarb muffins, and hopefully rhubarb jam will be made this week as well!
What is going on in your neck of the woods?


Linking up at Clever Chicks