Knitting
I used to knit all the time. But, for some reason over the past couple of years, knitting has fallen to the wayside. I got busy instead. However, busy is not something I am a fan of, and so have been taking a lot of steps to get back to that place I want to be. Having time for the things that are important to me should be a priority, but it is easily ignored when there is so.much.going.on.
Homeschooling is part of the reason for me. If I am homeschooling, can I really be knitting at the same time?
I started to knit again in January, this time with my oldest daughter. And you know what? It was lovely. It was time that we could sit together and have good conversation. And it is a great way to keep hands busy while doing read alouds. Granted, my littlest is still not quite understanding that taking all the stitches off the needles is not a great idea! But, I think we are almost at a turning point with that!
Mainly I am working on dish cloths. It seems like such a simple knit that people do, but it keeps my hands busy and is relaxing. I don't need to think about it, and I don't worry that I will have to start all over if Lucy decides to help me by taking the stitches off the needles. I also realized that knitting something simple while my oldest is still trying to learn helps her to sort of follow along with what I am doing.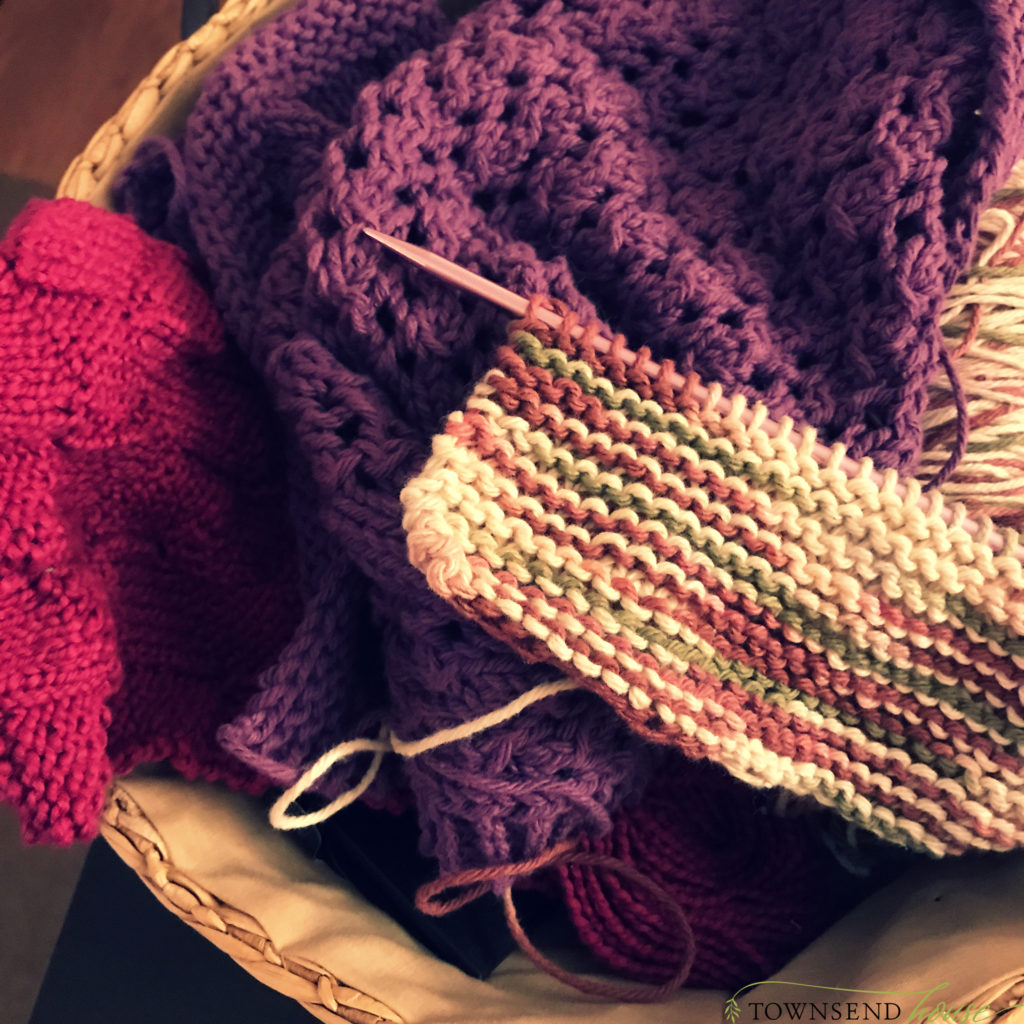 Reading
This post includes affiliate links. If you click on one of these links and make a subsequent purchase I may receive a commission. Read Disclosure.
February was a bit of an odd month for us. I read a lot, but I didn't really finish many books. In fact, I think I only finished two books.
From the Mixed-Up Files of Mrs. Basil E. Frankweiler was the book the kids wanted me to read aloud. So we did. Finding a book that all the kids are enjoying has been a little bit of a struggle as of late. We try books, and some enjoy them, some do not. Hence the knitting and other activities to keep hands busy while reading aloud. We really enjoy watching movies after reading the book, and then we usually do some sort of takedown of the movie as to why they changed so much of it. It is a fun activity.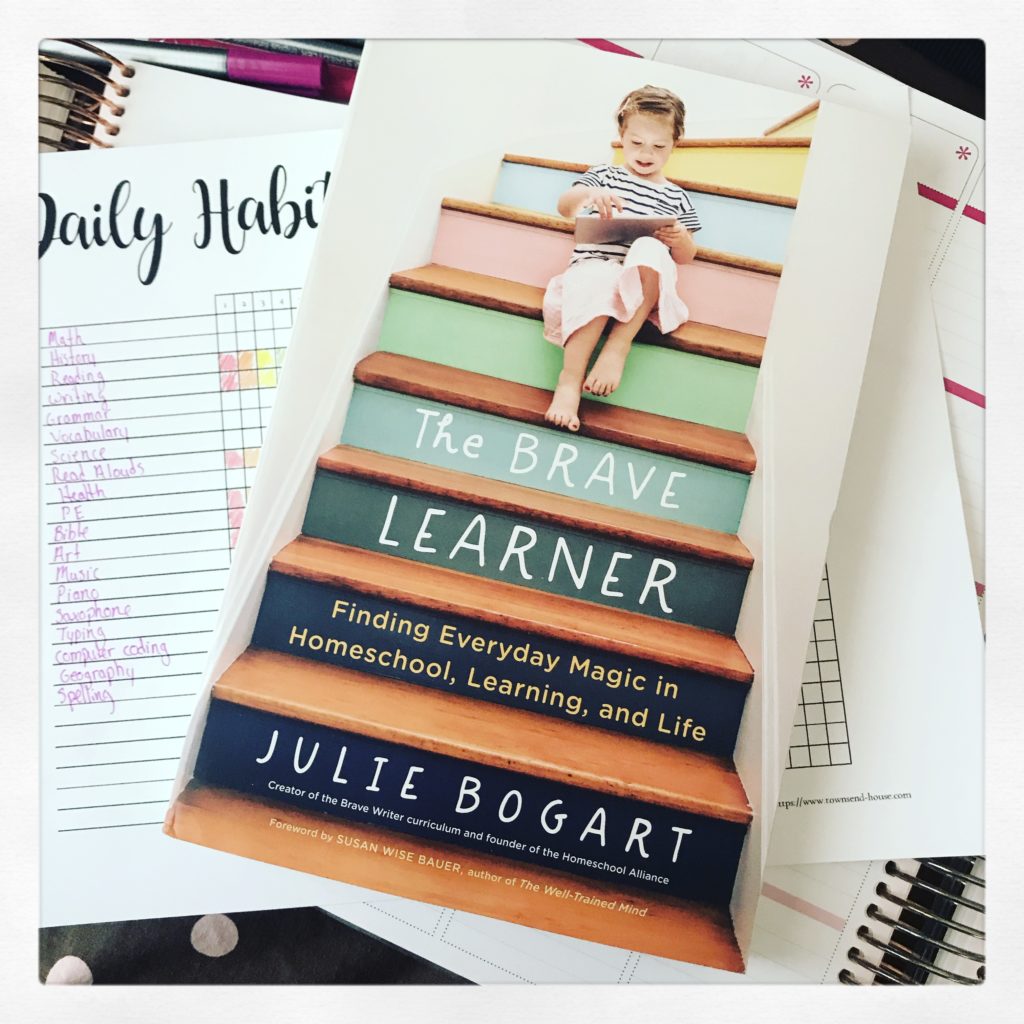 The other book that I finished was Brave Learner by Julie Bogart. I had been waiting for this book to come out for quite a while and was happy when it finally arrived on my doorstep on its publication day. I first heard about Julie's program Brave Writer about 18 months ago, and as I have gone through her programs and now read the book, I feel a great sense of peace about how we have been doing this whole homeschool thing. A lot of her ideas are things that we have been doing right along, and to see those things being celebrated in book form helps a lot.
As a homeschooler I feel like I constantly second guess my decisions. Mainly because there is no measure for homeschool. Everyone does it differently. That is great freedom, but I think it also can cause a lot of stress because you are always looking for some validation. Well, this book gave me that validation.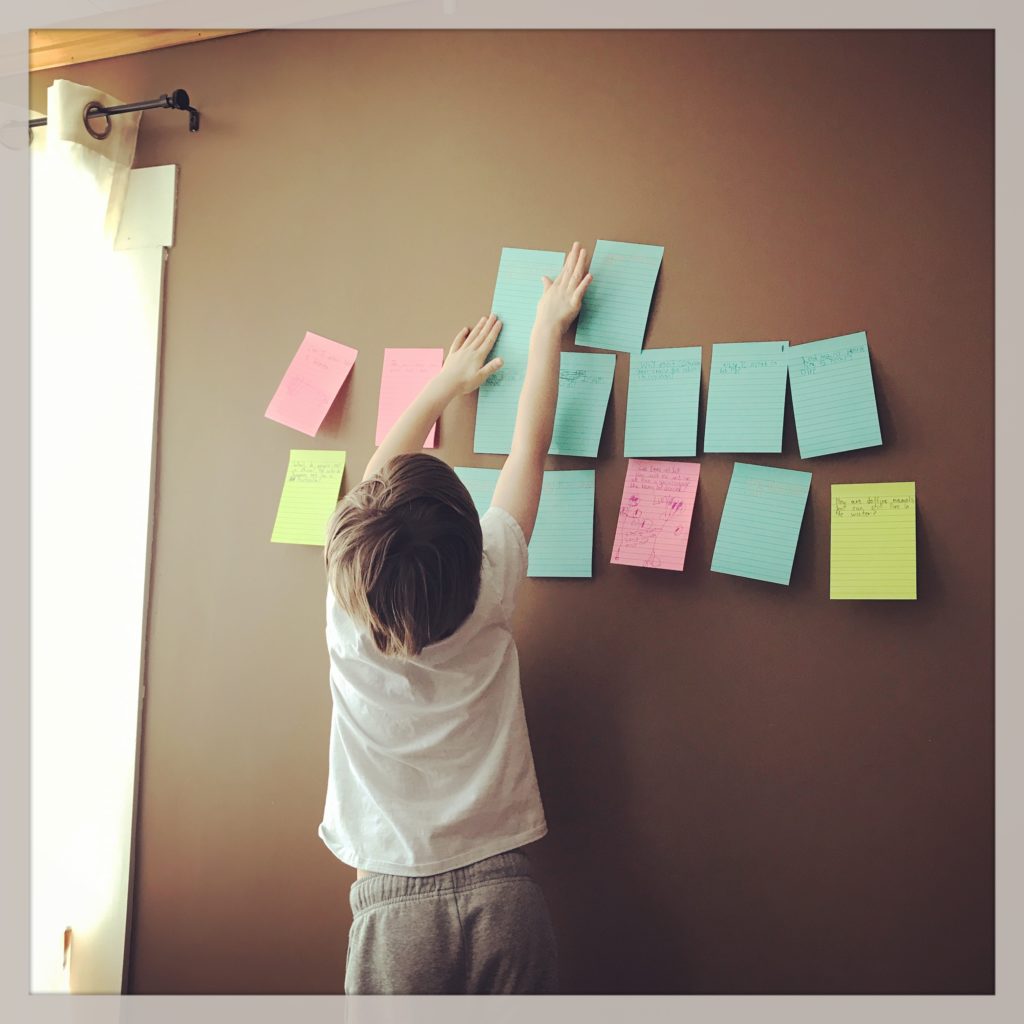 Great Wall of Questions
We have been working on our Great Wall of Questions, and hopefully will be taking those down over the next couple weeks to answer with the kids. Are you interested in doing your own Great Wall of Questions? You need are some sticky notes and some pens or pencils (or any other writing instrument!). When someone has a question, they write it (or you help write it) on a sticky note and then put it on a wall. We are using our living room walls…and doorways…and entertainment stand. It can be as simple as "can I have screen time now?" to more complex questions like "how many people are named Tom?"
My kids have loved this activity and have put up so many questions we are having to do a few at a time because some require quite a bit of research!
What projects have you been working on lately?