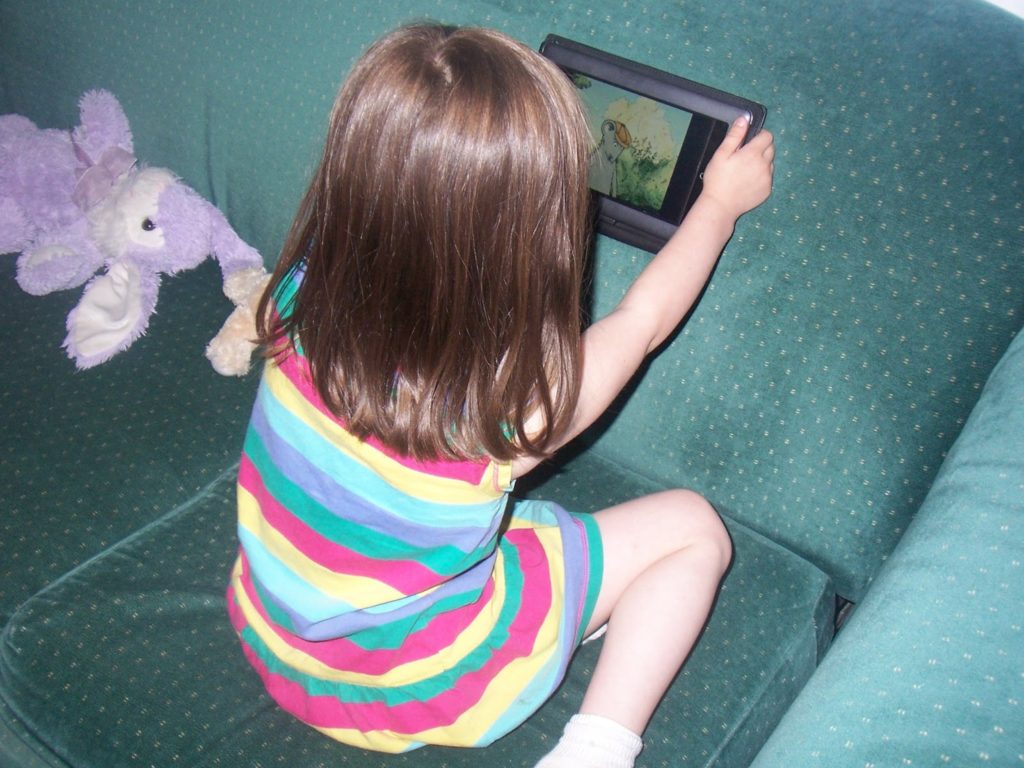 Screen Free Week is officially over. I have to say, it was difficult! I am not sure if it was my attitude, or the fact that my kids are so used to an afternoon show, not having the TV available to them this week was definitely a struggle. Honestly, by the end of the week, I was back to letting them use their little VTech InnoTab games. And I absolutely was watching The Vampire Diaries on Friday night.
I think the biggest challenge is that my kids are into their routine. And honestly, so am I. They know when we are doing school, when we are playing outside, when we will have snack, and when we watch TV. And if I change anything, they aren't as happy, and I end up paying for it.
I have never been one for a schedule when it came to my kids. I nursed on demand, I never had set nap times, we never had a specific bed time, and it worked very well for me when I only had one, and even when Jack was born it still worked. But, now that we are doing more school with Emma, it seems that I need to have more of a rhythm.
I don't use specific times, but there is a definite rhythm in this house. When we break from that rhythm my kids don't do as well, and neither do I.


This isn't to say that I am OK with tons of TV every day. I'm not. And I was sad to see that come time for me to make dinner, the kids just wanted to sit down and watch a show. But, I also know that we are busy during the day. We spend a lot of time reading and playing and going outside; and by the time the late afternoon rolls around, the kids are ready for a break. They need some down time from their creativity. And I am finally at a place where I think that is OK.
You know how it goes, before you have kids you say they will never watch TV, and mine didn't, not for a long time. But, then one day they did – and I felt bad about it. But, now I realize it is a tool that we use.
Would I love for my kids to never be around TV? Absolutely. I think that we, as parents, have a lot more options available to us though. We don't have cable, so all the shows that my kids do watch are commercial free. And we mainly pick from a list of educational PBS Kids shows (with a little old school Care Bears thrown in for good measure!).
So, while this week was not perfect as far as "screen free" goes, it gave me a lot to think about, and I was able to observe some good behaviors in my children and also some bad as far as their television viewing goes.
Did you participate in screen free week? Was it harder or easier than you expected? If you don't have a TV at all in your home, has it always been that way for your kids? Or was there a learning curve?


Linking up with Hip Homeschool Hop