A couple of weeks ago I planted tomato seeds. This is the first year I have attempted starting any seeds inside – well, not exactly, but that is a story for another day! They all seem to be doing well. I found that if I kept the seed trays right above my dishwasher, I didn't need to have a seed warming mat. The dishwasher (which runs constantly in our house) warms the counter top enough to help the seeds sprout!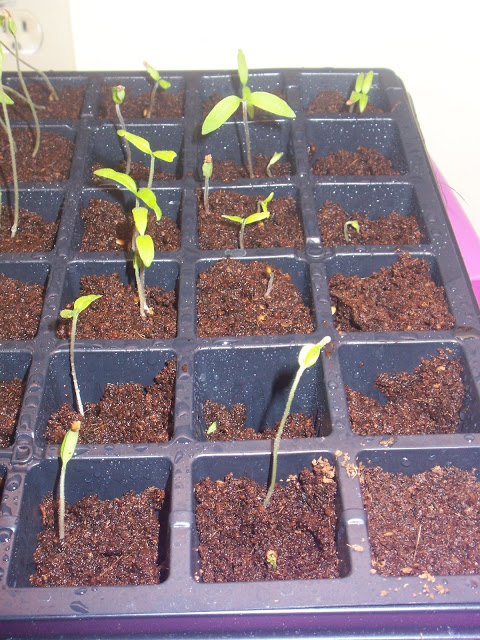 tomatoes
Unfortunately, as I soon realized, my youngest really thinks seedlings are beautiful. So beautiful, in fact, that he continues to pick them and bring them to me as little bouquets. Those poor seedlings that were doing so well, to be plucked from their little tray and brought to me. At the same time, how incredibly sweet of my 2 1/2 year old to think to bring me some "pretty plants."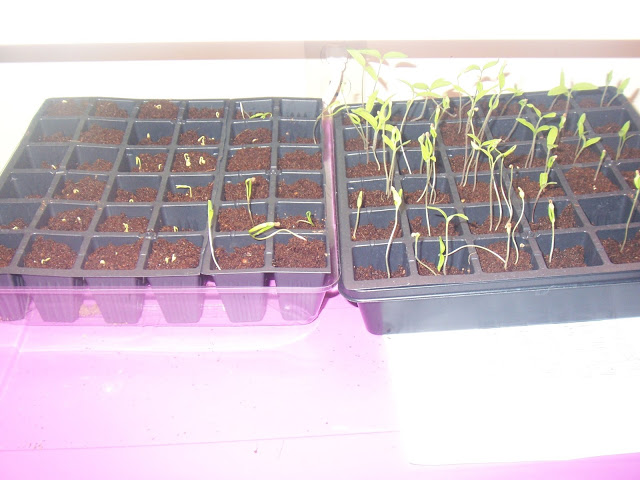 peppers/spinach/tomatoes
I still have several seedlings, and I plan to transplant them to larger pots so that they can get their true first leaves, but I haven't gotten to that yet. My sweet peppers and jalapenos are also sprouting – although those took much longer than I expected. What is left of the spinach seems to be doing ok as well. I had hoped to really get a head start on the greens, but again, two year olds and seedlings don't necessarily mix 🙂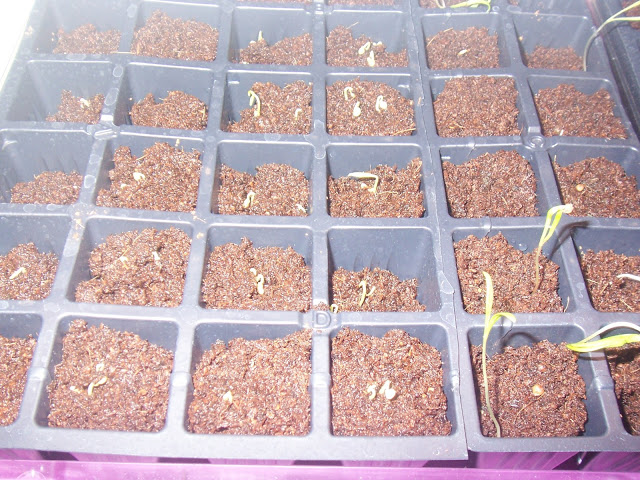 peppers
Emma is mainly concerned with getting the peas planted. She asks me every day, even though we still have snow on the garden (which will hopefully be gone this week!). The coral shell peas from Fedco are by far her favorite thing to grow. And I can't complain with my girl eating all those fresh peas, her uncle and I were the same way when we were little!
What is going on in your garden? Were you hit by this latest snow storm?


Linking up with the Homestead Barn Hop, Clever Chicks