What do you imagine when you think about your
childhood? I see a lot of the
outdoors. Living in Maine, being outside
was second nature. As a child I was told
to play outside or read if I was bored, activities on the weekend were playing in the
woods and enjoying nature, not running around to as many activities as we could
possibly fit in.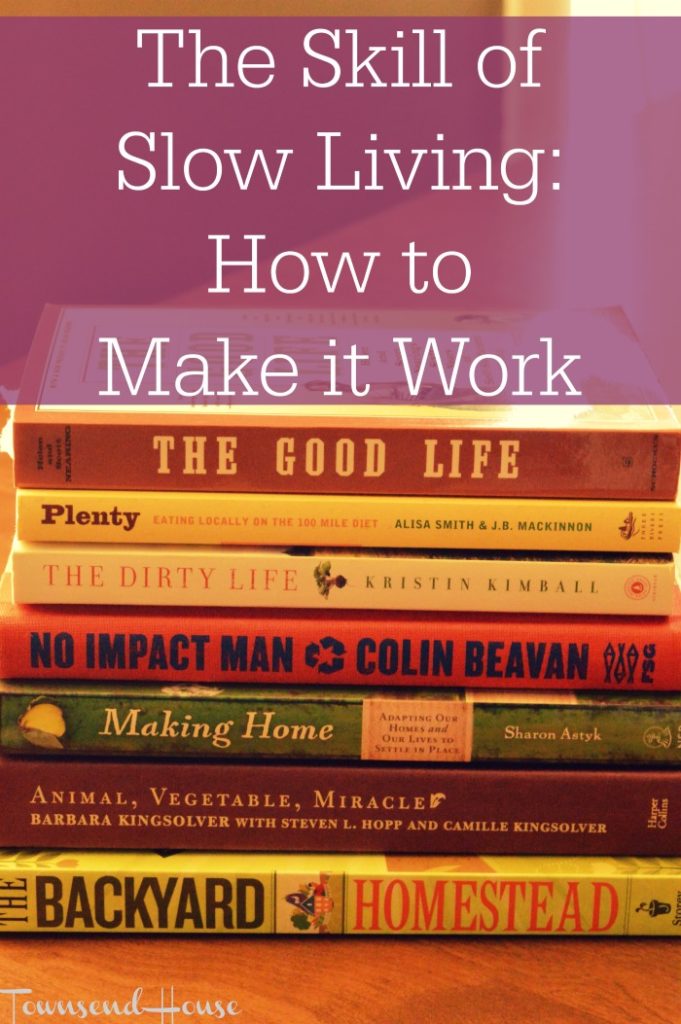 I am one of the first of the Millennial
generation, and I know that I am probably one of the last to remember an early
childhood without screens, without the academic pressures of today, without so
much negativity.
I don't know if I was just protected from it, or if the
addition of social media and an online presence from a very young age now
changes the way that children perceive life in the "real world."
Margin. That is my
word of the year. Margin. White Space.
Quiet.
These are some of the words that have been rolling around in
my brain for the past month.
I haven't quite found my footing in 2017 yet. It seems like there is just.so.much. going on
out in the world to really feel comfortable with any of it. The negativity is draining. Watching the news is draining. Trying to keep up with the general day to day
is draining.
It reminded me of a term that I held dear for many years –
slow living.
The term slow-living seemed to come around the same time
that slow-food entered into my life.
Slow food is just what it sounds like – taking the time to
appreciate the delicious food that we have available to us. But, it started to go farther. It was a movement; a movement about getting
back to the basics of life. About
enjoying the process of making food, about finding food in our local food shed,
about remembering the cost to bring that food to our tables.
Slow living is much the same.
Instead of the constant stuff, instead we see experience,
instead of going going going, we take a step back to slow down and experience
life instead of letting it pass us by.
The past several months have been full of busy for my
family. They always are. Between school, basketball, church
activities, the holidays, the political climate, it is a lot of busy, a lot of
constant information to be dealt with.
But my word is margin this year.
Margin. I need more
of it. I need that permission to slow
down. To have a lazy Saturday drinking
coffee and reading a book, to be able to say yes to a last minute outing with
my mom, or to have an impromptu movie night with friends.
Instead, it seems when there is a moment to breathe, I don't
want to do anything else, because I have been so overwhelmed. Because I know that there is another something that needs to be done soon.
I need to slow down.
I know that I need to re-prioritize.
I need to start thinking about self-care more, and less about the fear of missing out for my children,
for myself.
It is a good time for me to reflect on the changes that I want
to make in our daily lives. Basketball
is done for the year! It is the dead of
winter, and we are in our final stretch of homeschooling for the year – we will
go straight through to the middle of May and then be done for a bit.
I'm not sure what the changes are that I will make, or how I
will make them; I'm not sure what slow living looks like for us, here, in
2017. But, I am ready to start exploring
those themes the way I did back when I only had one little one in the house.
Evaluating our schedule, what we desire for in our days, the most important items; those will be the first steps. What is essential? What do I want to say Yes to? What am I saying Yes to begrudgingly?
Living slow is not something that happens easily. It is something that you have to fight for, and make adjustments frequently. It is too easy to get caught up in the current of life, and you forget to slow down, to enjoy life.
Have you heard of
slow-living? Is that something you
desire in your own life?