What a crazy weekend of snow we had! We knew that the storm was coming, we were prepared with our food and our shovels at the ready. Another storm that was expected to give us a dusting on Friday ended up dropping 8 inches on us, and this was before the blizzard even began! Friday night it snowed and the wind howled, and surprisingly we all slept quite peacefully. Saturday, it snowed more. It was more like sideways snow, just constantly coming down. And then Sunday, we awoke to this: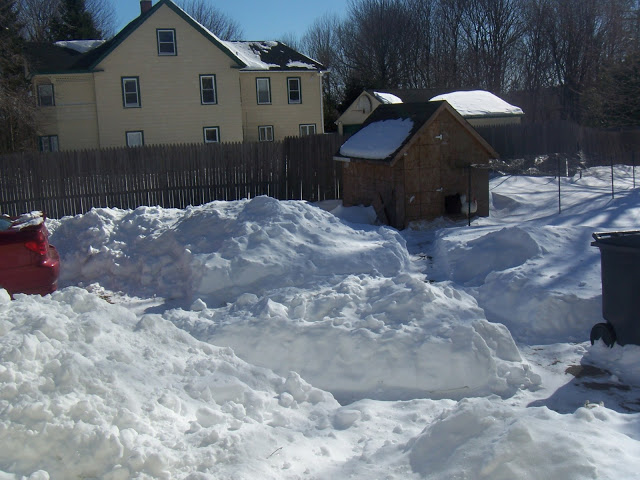 Now, this isn't a huge amount of snow in general, but considering we had absolutely zero snow before this storm, yes, it is a lot! Luckily it was light snow.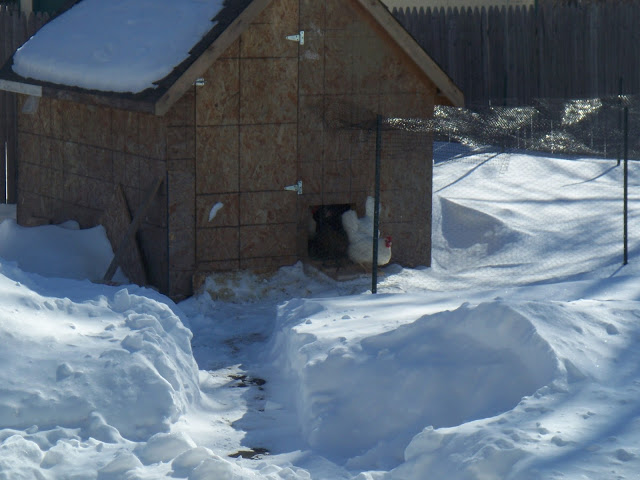 The chickens decided they did not want to venture out in the snow, and would only stand on their little door. They did enjoy eating the snow, just not playing in it. We were very lucky that the coop didn't get completely snowed in with drifts. Somehow the direction of the wind and the location of the coop worked together, and there was only a little bit of snow right at the bottom of the door.
Did you weather the storm? Are you still digging out? Is it sunny and 70 where you live? If so, send some of that warmth up to me!


Linking up at Clever Chicks and the Barn Hop