Over the next several weeks I will be talking a bit about my spring cleaning. I would love for you to join me! Please add your link from your dining and living room posts below!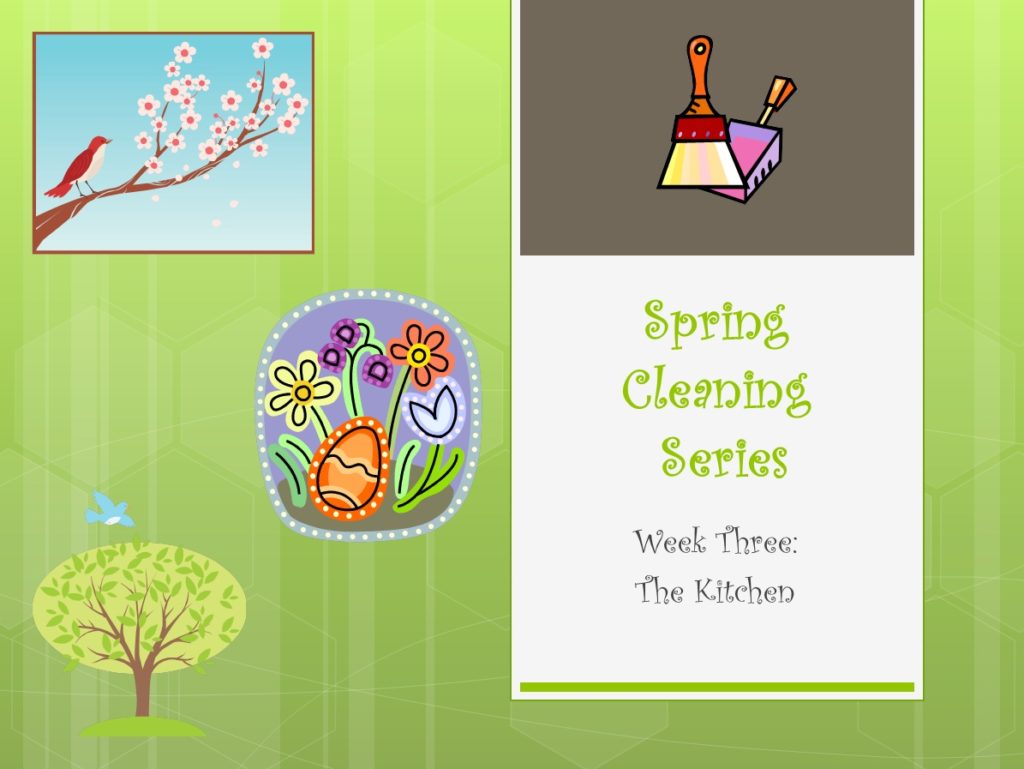 How did last week go for you? Do you have a super clean living room and dining room now? I have to say that cleaning under the furniture is always a sad process for me. No matter how many times I think I have swept the floor, I constantly find remnants of something. But, it is nice to have it all cleaned.
I also took this opportunity to rework the armoires that I have in my living and dining rooms. They have served many purposes over the years; clothes closets, school closets, closets for each child. Now they are specifically for storage of blankets and games in the living room and canning supplies other kitchen supplies in the dining room. It is nice to have a bit of extra storage!
I also decided to move my microwave from the kitchen counter into the armoire. I love to have clear counter tops, and I have moved the microwave into several spaces over the years. This one is completely out of the way, and I am really happy with it! It isn't the most convenient, since it is in the dining room and not in the kitchen. However, I don't use the microwave that often, so it doesn't bother me! Plus it gave me a head start on this week's spring cleaning.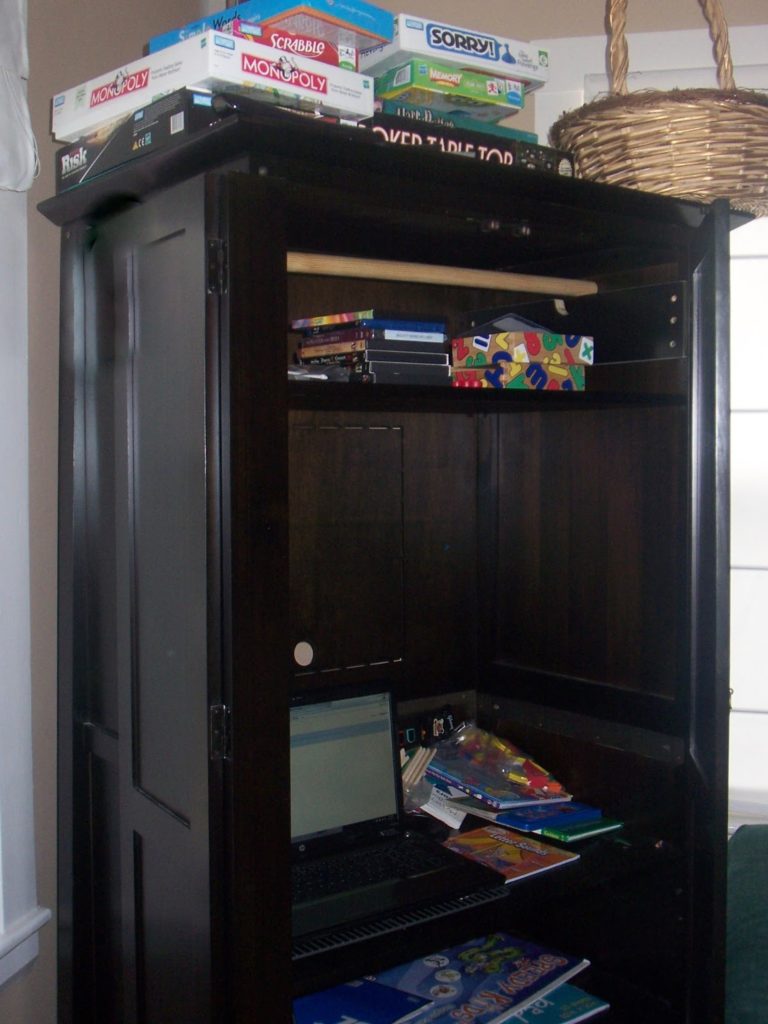 Living Room Armoire – Before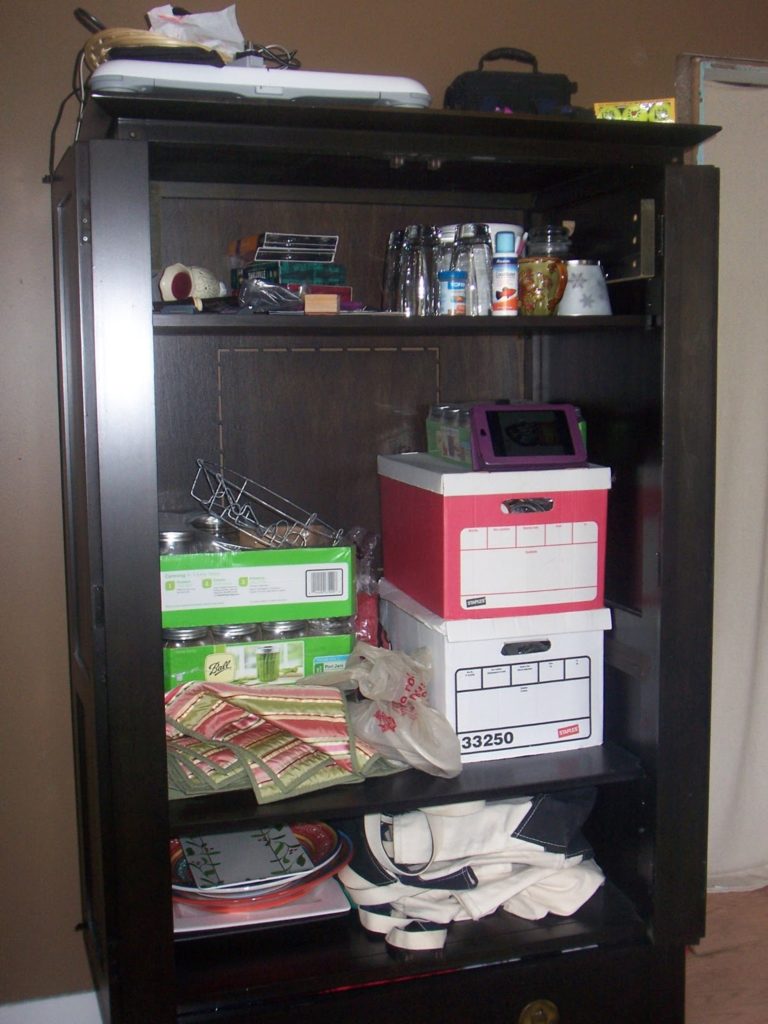 Dining Room Armoire – Before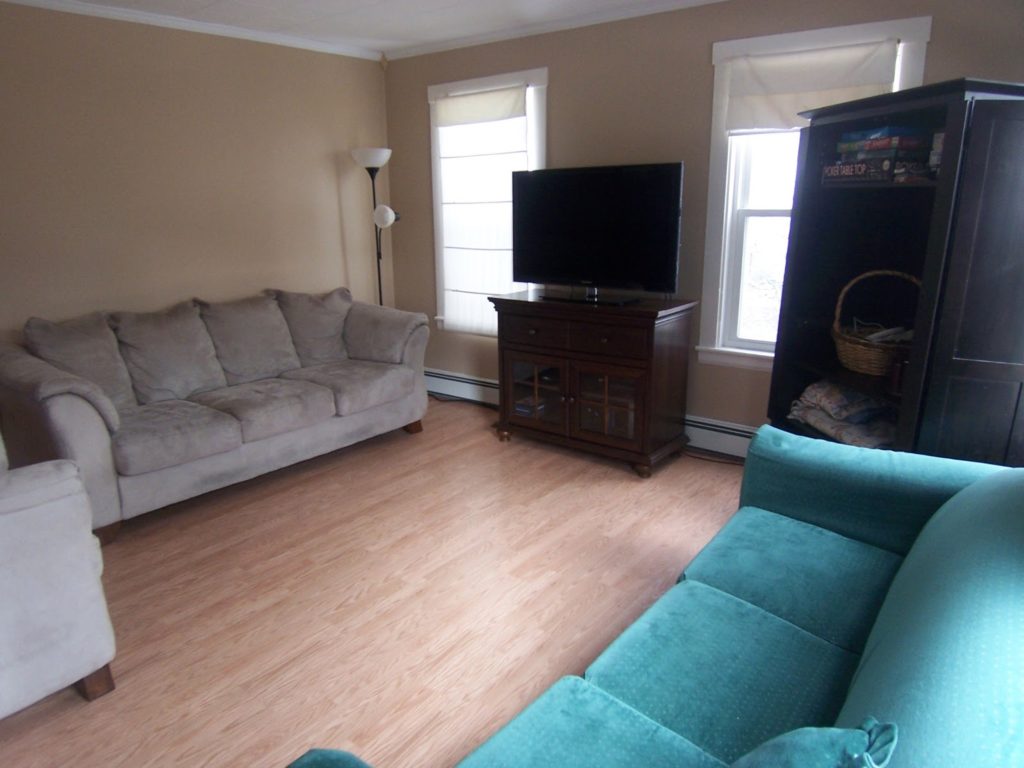 Living Room – After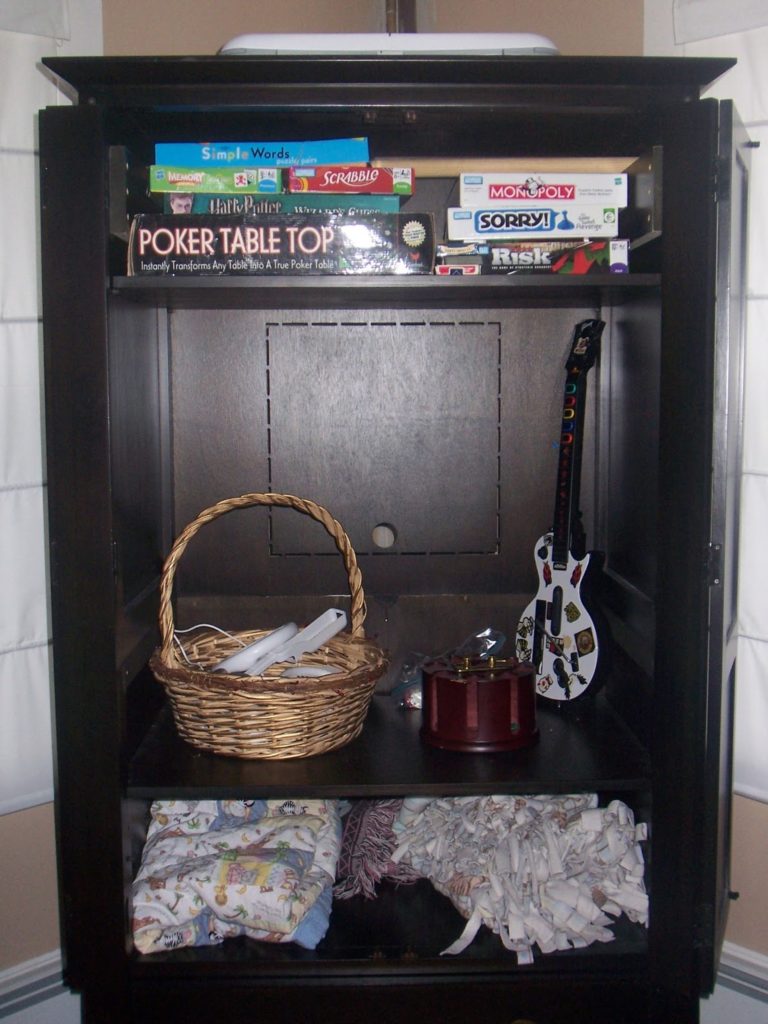 Living Room Armoire – After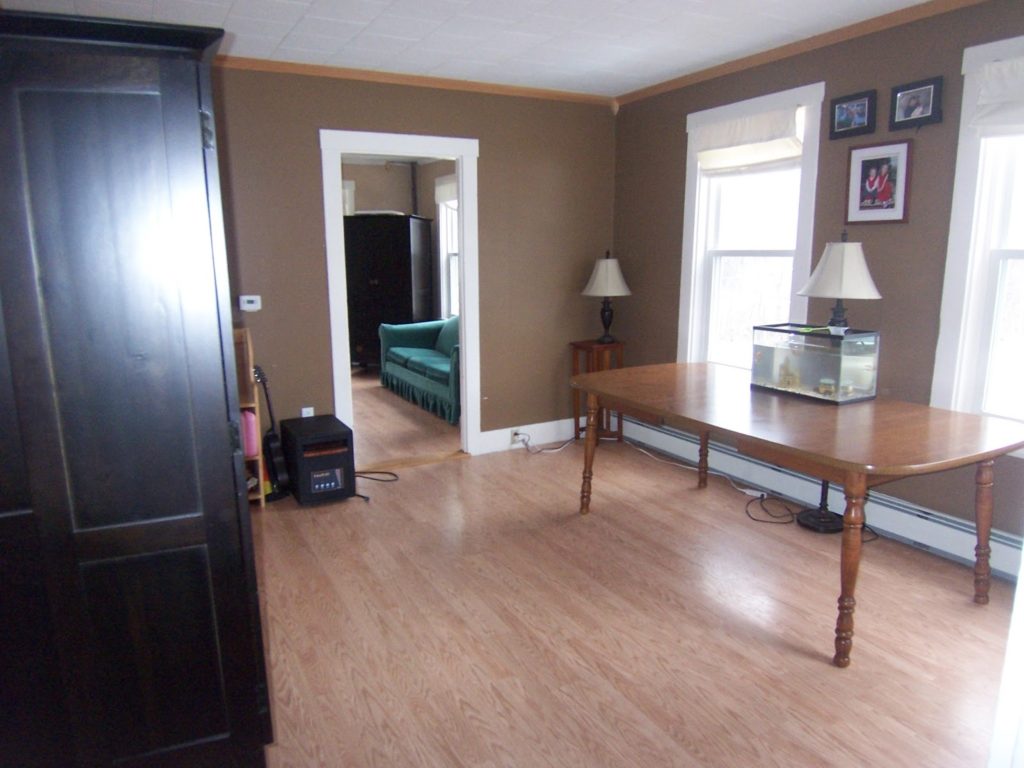 Dining Room – After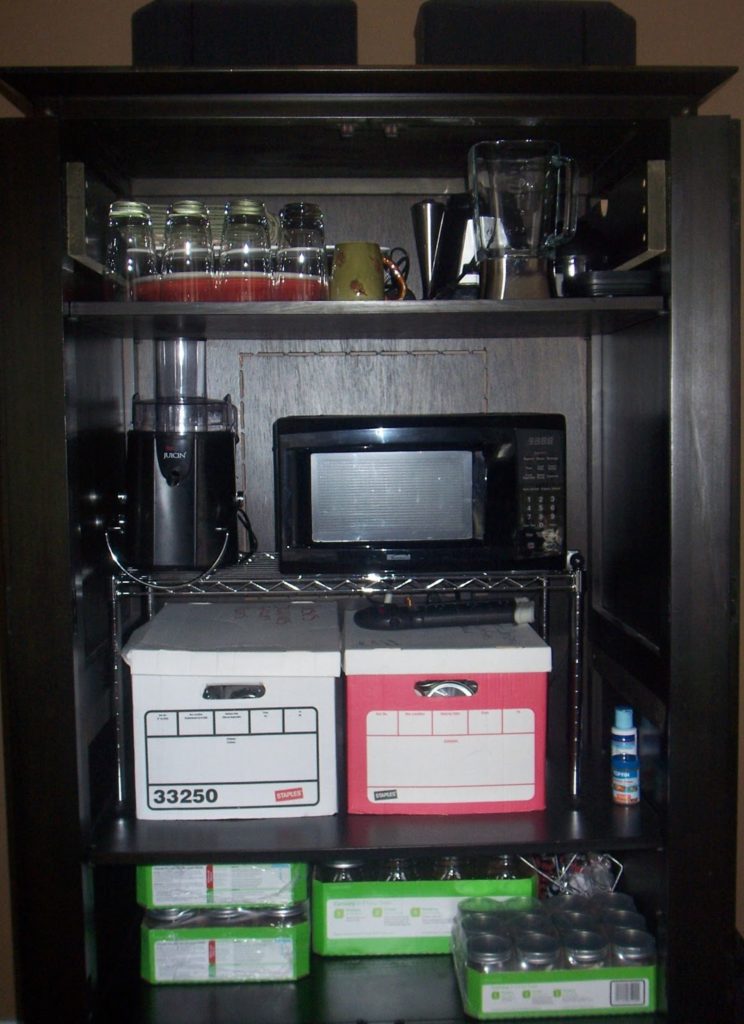 Dining Room Armoire – After
This week we will be working on the kitchen. It seems like the kitchen is easiest to get cluttered for me. We have a large kitchen, but not much in the way of a pantry, so food tends to be put wherever there is free space. Add in the counters, and we have a cluttered mess!
I want you to go through your spices today, get rid of what is old or what you don't use. Look through the cupboards and see if the setup is working for you. Would it be better to have glasses next to the sink or the fridge? Do you keep pots and pans in your oven or in a cupboard? Are the least used things put up out of the way? Is there anything you really don't use that you could sell or donate? Do you really need 6 pie plates?
I will also be going through my fridge this week. I seem to have been overcome with condiments again. Take anything out that is old, and throw it in the compost pile. Clean all the shelves. Vacuum the coils in the back to make sure it is running as efficiently as possible. Trust me, you will be happy to have this done!
Green Tip:
If you have old spices, dump out the spices but keep the jars. Then dry your own herbs this summer and put in the old containers for later use. And remember all those old t-shirts you cut up to use as rags? Keep them in a drawer in the kitchen and stop buying paper towels!