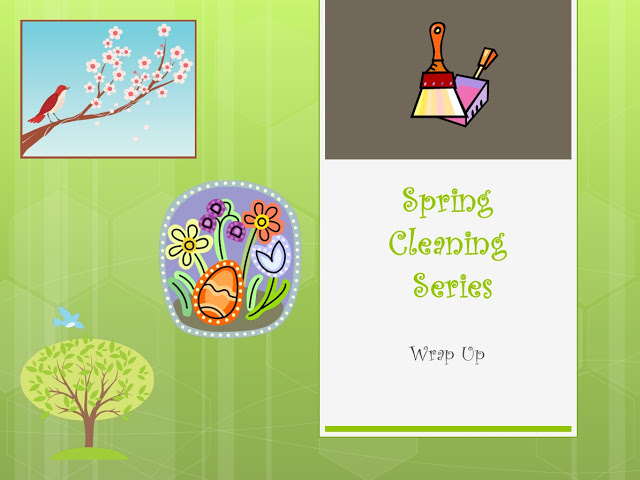 I can't believe it has been a month since I started my spring cleaning! And honestly, I was hoping that by this point my house would be nice and clean so that I could get outside and work on the garden. Unfortunately, the house is clean, but it isn't very nice outside. No gardening yet. And with the kids still cooped up inside, I don't know that my house will stay clean for that long!
How did everyone do? I have to say that I am very happy with how my house has turned out. I take a lot of time moving furniture around every year, and I finally think I have figured out what works for the house – a good use of all the rooms, and some semblance of organization! Plus, all the extra plastic containers my mom gave me have been put to good use!
Not everything is perfect, but when is it ever? I have fully accepted that I am in a stage where my kids like to make messes, and it is OK! We are all enjoying ourselves, and that is what is important!
I have one more thing that I still need to do with my spring cleaning, and that is wash all the windows. I thought I would have time to wash them and open them up to let in fresh air. But, since it is still cold and rainy, the windows are staying shut. That will end up being a big project that I will probably keep putting off in favor of being outside when it is nice!
Have you finished your spring cleaning? Or is it still winter in your neck of the woods?