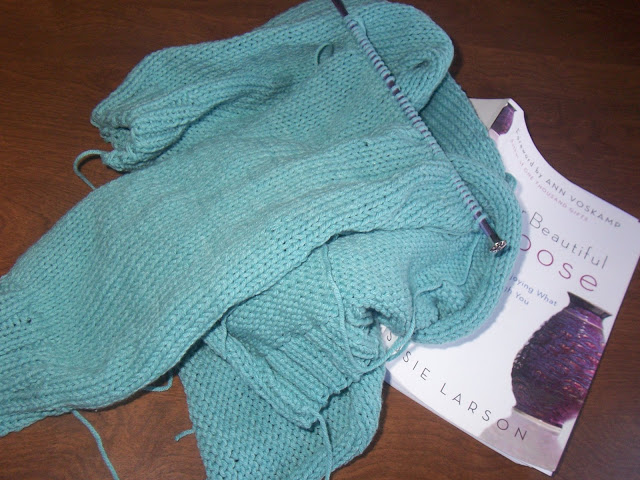 I honestly was hoping to be finished with this sweater by this week's yarn along post, unfortunately, not the case. This past weekend we spent a good bit of time with friends tapping trees and boiling sap (and eating a lot of pancakes!). It was a lot of fun, but not the best place for me to be working on my knitting!
I am done with the front and back and one sleeve. I just need to finish this one sleeve and then knit the hood. It is so simple, as far as knitting goes. Not the most adventurous pattern, but I love how it is coming out. And I know that this color is going to look amazing on my daughter. Now I am thinking about a non-hooded one I could make for my son…but that probably won't be until the fall!
I am still reading Your Beautiful Purpose: Discovering and Enjoying What God Can Do Through You. It has been a really interesting read so far. Being able to humble oneself enough to take God's direction, and not let your own hopes and dreams get in the way of His plan; it is a lot to take in! Watch for a full review this weekend!
Looking forward to seeing all the other projects others are working on!