I participated in an Influencer Activation on behalf of Influence Central for Carter's. I received a complimentary gift card to facilitate my review and thank me for my participation.
Happy first day of Spring everyone! I, for one, am happy that winter is on its
way out. However, considering we still
have a couple feet of snow on the ground, I am not sure exactly when the winter
door will shut.
As the seasons change, I am thinking more about spring and
summer clothes for the kids. We live in
New England, where there are 4 very distinct seasons. That means new clothes every few months! It is amazing to me how fast the kids grow
out of their clothes, and we are already looking for new things.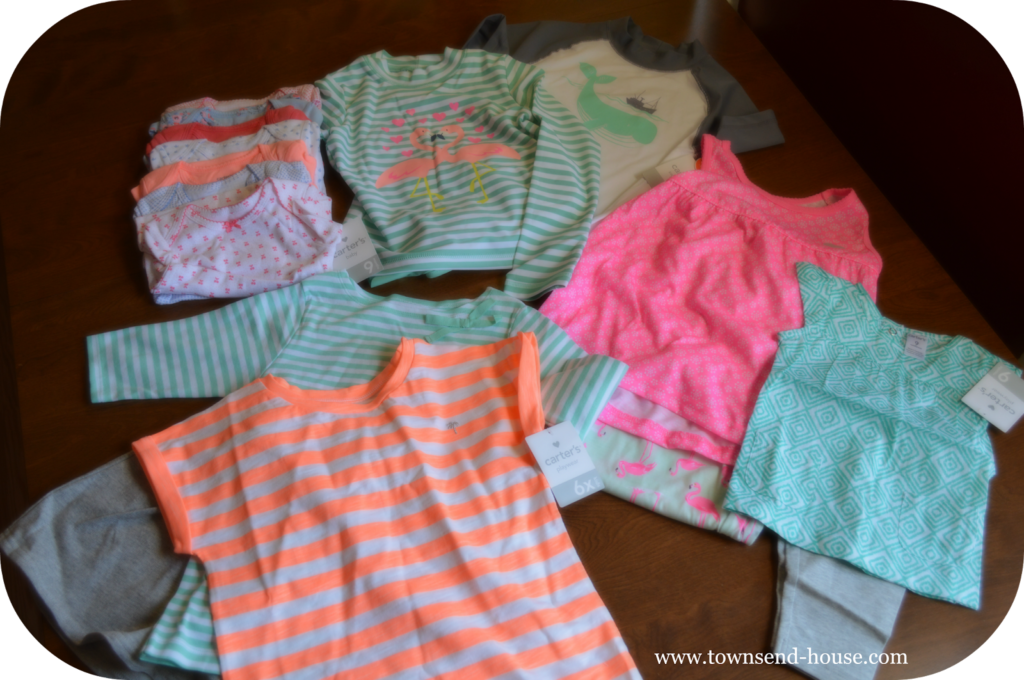 One area that I am especially thinking about this year is
bathing suits. My fair skinned children
need as much protection from the sun as possible. We try to stay in the shade, but when
swimming shade isn't really an option.
I love the selection of swimsuits from Carter's. They have long and short sleeved
varieties. I especially like that they
have introduced sizes 7-12. My oldest is
moving into those big girl sizes, and I have been looking for quality clothing
that is cute, and still modest, for a while without luck. The fact that Carter's is now offering these
sizes makes me so happy! Finding a long
sleeved top for a swimsuit for a young lady is no longer an issue.
With all the shopping we had to do, we decided to hit up
Carter's for some fun new fashion – which, by the way, is my 6 year old's
favorite thing. Right now through the
25th they are running a great sale when you buy two or more t-shirts or shorts
they are $6 each.
I was able to pick up some really cute onesies for Lucy as
well as bathing suits for the older kids and some adorable tops for Emma. We had a great time looking at all the
cute Easter looks. I love to have new
outfits for the kids to wear on Easter Sunday to church, and Carter's does not
disappoint!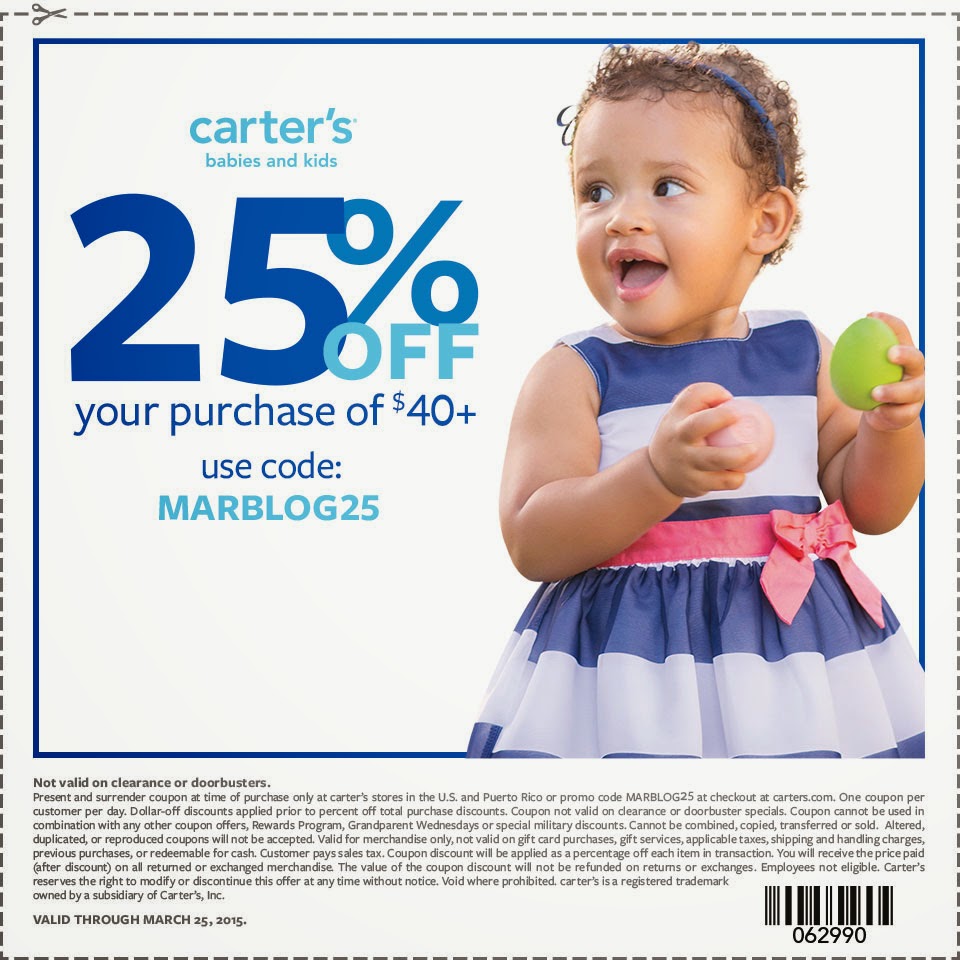 If you are looking to spruce up your child's wardrobe this
weekend, head out to Carter's and check out what they have. A great way to
welcome in the new Spring season!
Now, if the snow will only melt, we can go outside and play!
You can connect with Carter's on:
Are your kids growing as fast as mine?