This shop has been compensated by Collective Bias, Inc. and its advertiser. All opinions are mine alone. #SamsClubMag #CollectiveBias
The week between Christmas and New Year's is always an
interesting one for me, food wise. I
typically have a ton of leftovers from the holidays, and yet I don't want to
eat them! I think that as I have gotten
older, I realize that I need to concentrate on my health a lot more, and having
a lot of unhealthy options is not what I want. Instead I want to stay healthy right into the New Year, and the leftovers
honestly don't cut it.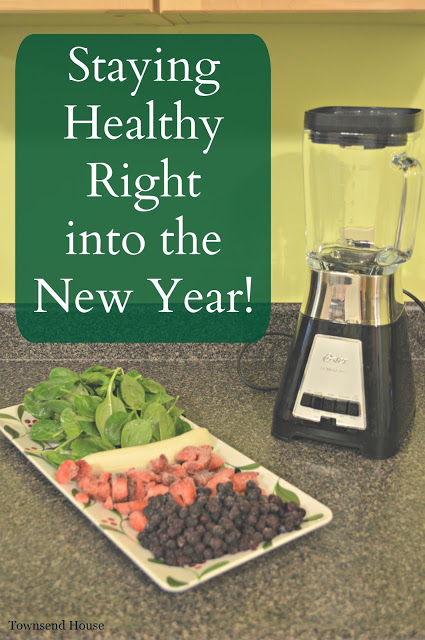 Over the years we have taken several steps towards a
healthier lifestyle for our family. One that
seems most important me, and also to my husband, is the addition of Vitamin D
to our daily supplement regimen.
My husband had a full blood work up last year, and found
that he was deficient in Vitamin D.
That surprised us because he drinks milk every day, but apparently it
was not enough for him. His Dr.
prescribed him a large dose of Vitamin D over a couple weeks, and now we both
regularly take a daily supplement.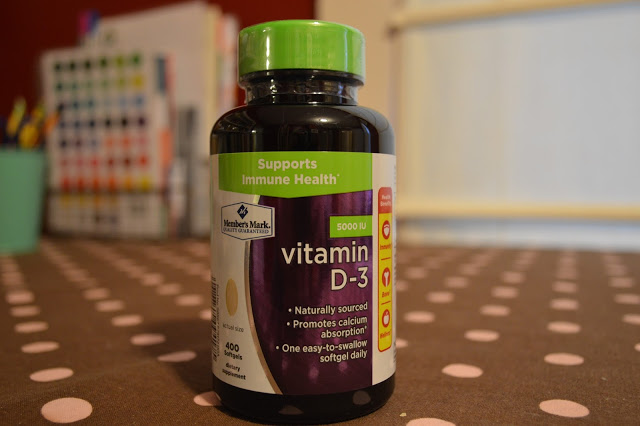 Part of the reason I take it is because I battle the winter
blues. Our winters are quite long in
Maine. The cold and dark can get to be a
little much and taking the Vitamin D supplement has been a huge help to my mood
during the winter.
Every month we take a trip to Sam's Club to get our bulk
food for the month, but we also are able to find all of our vitamin needs as
well as fill any prescriptions at the pharmacy.
It is a bit of an event in my house, my kids love to go and get samples
of the different foods. I love that I
can get pretty much everything I need in one stop.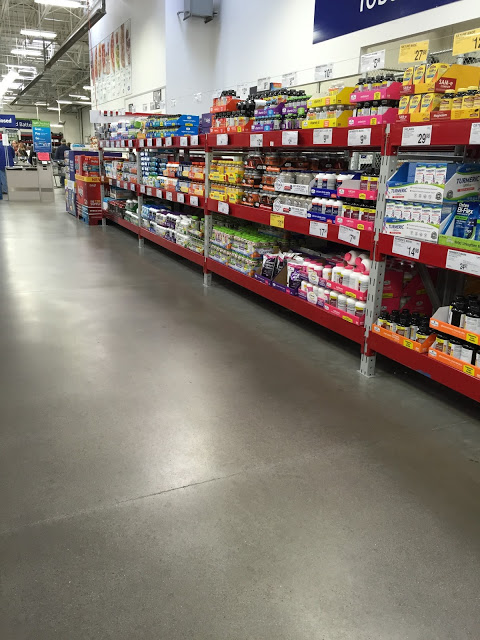 Trying to get three kids in and out of the car to several
stores is not something I enjoy, so the fact that I can get all of it done in
one trip to Sam's Club is amazing to me. I have noticed over the past year that they have added so many organic options, and that is a big plus.
The other big way we are staying healthy right into the New
Year is green smoothies.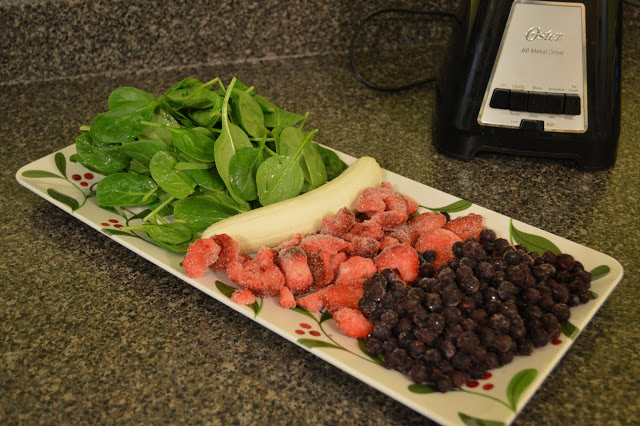 My family loves green smoothies. I'm not sure how I convinced my kids to drink
them a few years ago, but they do, and they love them. In fact it is the most requested "green
vegetable" for dinner.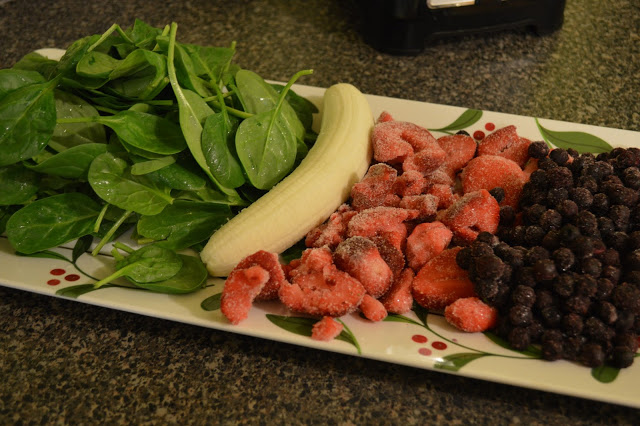 I tend to use the same recipe most of the time, spinach or
kale, a banana, frozen berries (usually blueberries and strawberries). We buy the fruit and greens at Sam's Club at
a huge cost savings – we go through A LOT of frozen fruit in our home,
especially in the winter!
I have also started using magazines like Healthy Living Made Simple to get ideas on staying healthy. I especially like their section on feeding
baby. Lucy is just over 1 now, and is
eating all the time! I want to make sure
that she is getting the most nutritious foods that I can give her, and this
magazine has some great ideas!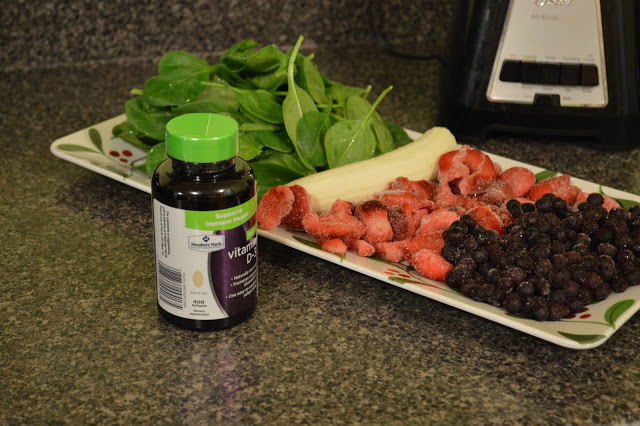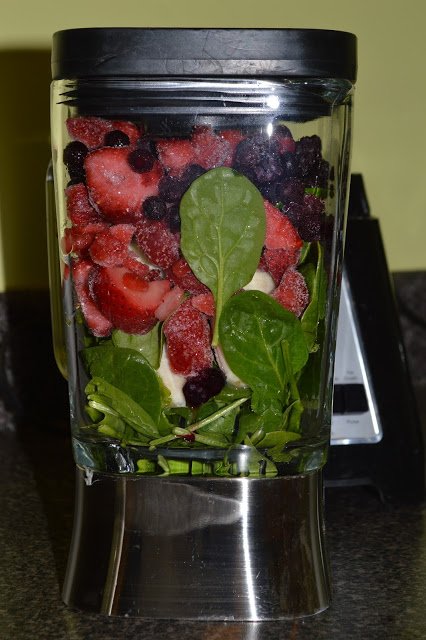 I liked this article called Freshen-up Your Produce. I love to find new ways to serve veggies in
our home for my older kids. One of my
favorites is to do a "snack lunch" where I offer lots of cut up veggies, different
dips that I have made such as white bean dip or hummus, and the nuts and some
cut up fruit – it is a favorite of my kids, and bonus, super healthy!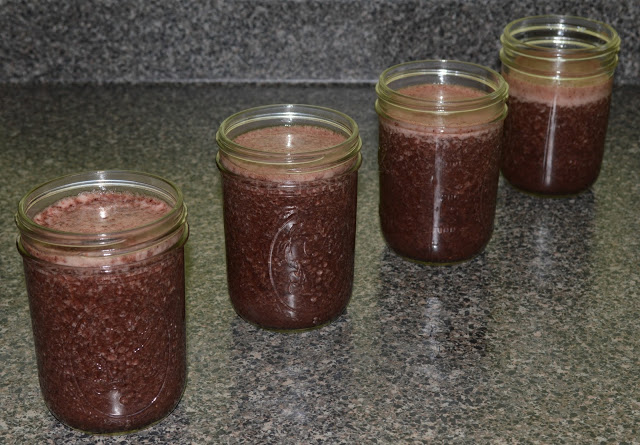 I know that having a diet rich and fruits and vegetables and
the right vitamin supplements for me are what keep me going. I need the energy with three little ones
running circles around me, but I also want to show my kids what a healthy
lifestyle is, so that they are comfortable with it as they grow.
What are you doing to
stay healthier in the New Year?
*I am not a doctor – please speak to your own doctor before starting any type of vitamin regimen. These are my personal family's experiences.