I participated in an Influencer Activation on behalf of Influence Central for the

TB

Blood

Test. I received a promotional item to thank me for my participation.
As soon as the kids start going back to school, our days
become extremely busy. It seems like
every other day there is a doctor's appointment to go to, a sports practice, a
field trip; it is busy!
I try to combine appointments and outings as much as
possible. With three little ones, going
to the doctor's office is a challenge, and we prefer to stay out of there as
much as possible.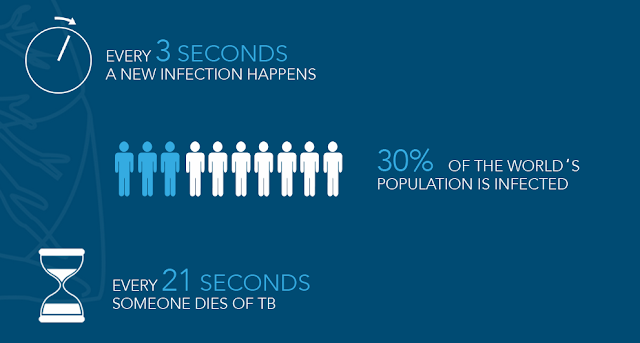 Do you remember getting a TB skin test? Not fun, right? First you have to go in and have them poke
you, and then you have to go back a week later for them to check the spot. With three kids, that can become a bit
tedious – three appointments will turn into six, and we can write off
productivity for a couple weeks.
I was really interested to hear that there is a new TB blood
test. It can help diagnose tuberculosis
and is the only available method that is completely objective. When you have the skin test, you rely on
visual interpretation.
The skin test is also known to give a false positive. If you have had the tuberculosis vaccine in
the past, it can often still show a raised lump on the test site, which is what
shows whether or not you are infected with tuberculosis.

For peace of mind with my kids, I would definitely prefer something that is an
objective and accurate result.
With the TB blood test you will get:
·
The
most accurate reading with no cross reaction from a previous TB vaccination
·
Only a
small blood draw of 3ml regardless of age and immune status
·
The
convenience of just one visit to your doctor
I know that I will be asking about this option the next time
we have to go to the doctor's office for a visit! It seems like a great option and a real
advance from the previous skin test.
If you would like to find out more information about the TB
blood test, you can visit their website here.
Have
you heard of the TB blood test before?
*I am
not a doctor. The information in this post is not meant to replace the information you receive from your health professionals. This is only my opinion, and in no way should replace what you have discussed with your own health care providers. Please refer to them for any changes in your health care regimen.*