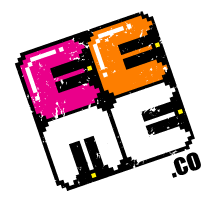 I think in this day and age, the value of learning electronics from the very earliest point is incredibly important. Luckily, I had the opportunity to try out one of EEME's project kits with my kids. Let me tell you, they were incredibly excited at the prospect of putting together something with little wires involved!




It was actually incredibly easy. I was a little concerned that it might be too complicated for my oldest who is almost 6 (eek!), but she was a champ. In the mail you receive the entire kit, with everything you need. Then all you need to do is go online and watch the video instructions. The videos are thorough, which is important for kids (and adults that may not do this kind of thing on a regular basis!). Once you complete a step, you move on to the next video. In the end you end up with a great little smart light, one that comes on in the dark and turns off when it is light. The kids have been going back and forth between their little secret corners of our home to try it out.


Overall, this is a wonderful project to do with the kids, and one that I look forward to adding to our homeschool curriculum for the fall.


EEME makes hands-on project kits teach kids about electronics. Each project kit is paired with online curricula to not only teach kids how to assemble the light, buzzer projects, but also to teach them how circuits and electronic components such as resistors, transistors, capacitors, LEDs works.


From EEME:


Project Genius Light is the first project in our monthly project subscription. With the Genius Light project, you will assemble a simple LED circuit system that does the smart thing – lights up when it is dark and dims when it is light.
The project kit will be shipped with all the materials needed to build the Genius Light (a breadboard, resistors, circuits, LEDs, battery).
Sign up for FREE at http://eeme.co to access EEME's virtual electronics learning platform and to preview EEME's video curricula. If you think EEME is the right fit for your family, email dad@eeme.co for the latest promotional offer towards their monthly subscription. Just let them know you came from my blog to get $5 off your first month's subscription!
I received this project for free along with compensation to provide my review. The opinions are my own.