This is a sponsored post on behalf of the U.S. Cellular Ambassador Program. All opinions are my own.
*I am not a doctor, nor claim to have all the answers to your health questions. Please talk to your own doctor before changing your health regimen.
I hope I am not the only one that is already looking ahead
to 2017! I have been reflecting on the
past year and changes that I want to make in the new year, and of course one of
the top changes is to concentrate more on my health.
As a mom I definitely have occasions where I am putting
everyone else first, and there is not a whole lot left over for me.
I am really excited to start using my iPhone to help me get my
health on track.
Today's mobile devices are empowering people to become more engaged in
health and wellness than ever before, and this interest goes beyond apps that
count calories or track steps.
Using my iPhone to track my health goals is so awesome,
because everything is right at my fingertips all the time.
Our mobile devices are able to do so much more than tracking
steps and counting calories, although that is a great tool to have, and perfect
for those of us who are at the beginning of getting our health on track.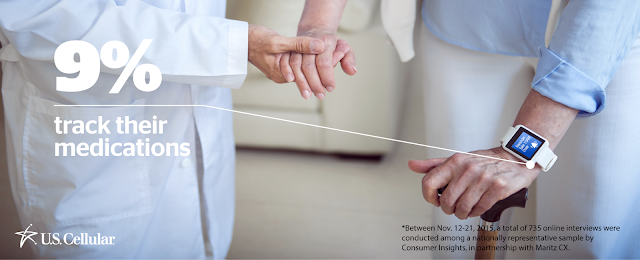 Smartphones and tablets have become medical instruments in and
of themselves. They can provide blood
test results, medication information, glucose readings, medical images and much
more.
The high-speed network and nationwide coverage U.S. Cellular provides
allows mobile devices to collect data, stay connected to the Internet, and
accompany their users anywhere, anytime.
How amazing to be able to keep track of all of your records
and health information in a device that is with you all the time?

There are many amazing apps that can help keep your health
on track in the New Year.
Apps to help manage chronic diseases:
The Diabetes Tracker
– (IOS
and Android, $9.99) with Blood Glucose/Carb Log by MyNetDiary is a
comprehensive app helping individuals better understand and control their
diabetes and diet. The easy-to-use app allows users to track insulin and
medication and set reminders to take their blood glucose.
MySugr Diabetes Logbook – (IOS
and Android, Free) is another great app that synchronizes health data
automatically via Bluetooth. The app allows users to easily log meals and view
glucose graphs.
Apps that monitor your heart, help track medications and keep track of
family medical records:
CareZone
– (IOS and
Android, Free) lets users create a list of medications, dosages and schedules
directly from the device's photo library. The app also documents and shares
symptoms with a user's family or doctor, while providing a place to store vital
insurance information and schedule reminders for upcoming appointments.
Instant Heart Rate
– (IOS
and Android, Free) allows users to measure their heart rate wherever they are
by simply placing a finger on the device's camera. The app records heart rate
data and notes each measurement with details on physical activity.
My Medical
– (IOS and
Android, $4.99) is a comprehensive record-keeping app for personal medical
information. Users can keep track of
immunizations, blood pressure, cholesterol, emergency contacts, health
insurance and doctor's information. It will automatically keep track of
upcoming appointments on the smartphone's calendar app. Not only can you keep
track of your own medical records, you can also keep track of your kids',
parents', and others.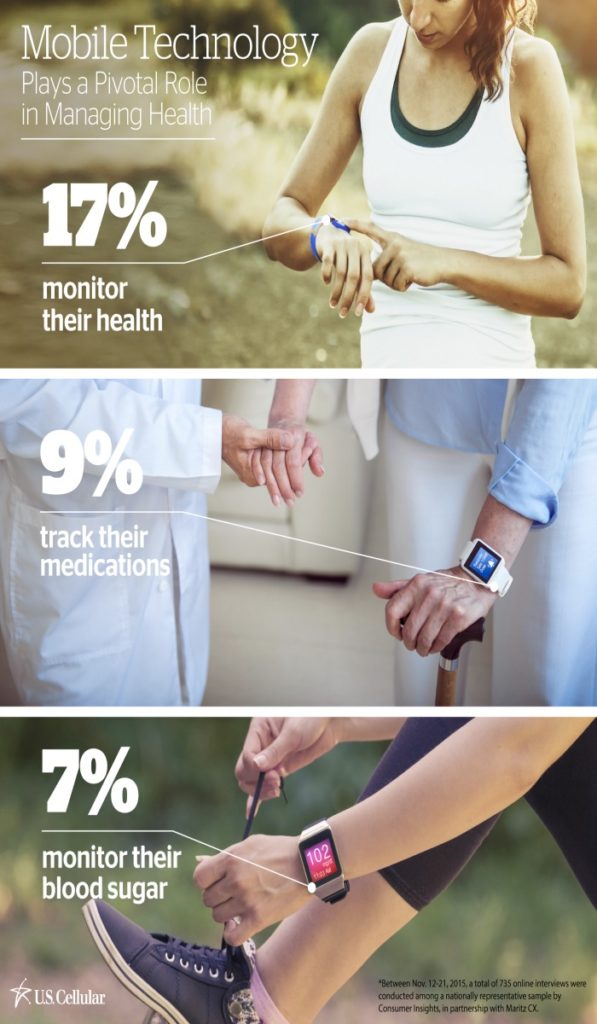 Medical Advice for non-emergency Situations:
Doctor on Demand
– (IOS
and Android, Free for the app, $49/doctor visit) delivers quick medical advice
for non-emergency situations. The app
provides video visits with a board-certified physician, psychologist or more
from home or anywhere. There is no subscription fee, but doctor visits are $49.
I think the Doctor on Demand is probably my favorite out of
the group – and this is purely coming from a mom with littles point of
view! If I can *see* a doctor without
having to pack up three kids in the car, awesome.
What are some ways you
use tech to help manage your health?