It is amazing how much time goes into preparing for
Christmas, and then it is over in one short day. What you are left with is a lot of mess, and
a lot of new things that need a home.
You may also be left with a bit of the blues for the holiday being over
so soon. I definitely feel all of those
things, even with Christmas not feeling quite like Christmas
this year.
What do you do after all that holiday busyness is over? Do you sit down and relax? Or do you move right into the next
phase? I am ready for the next phase!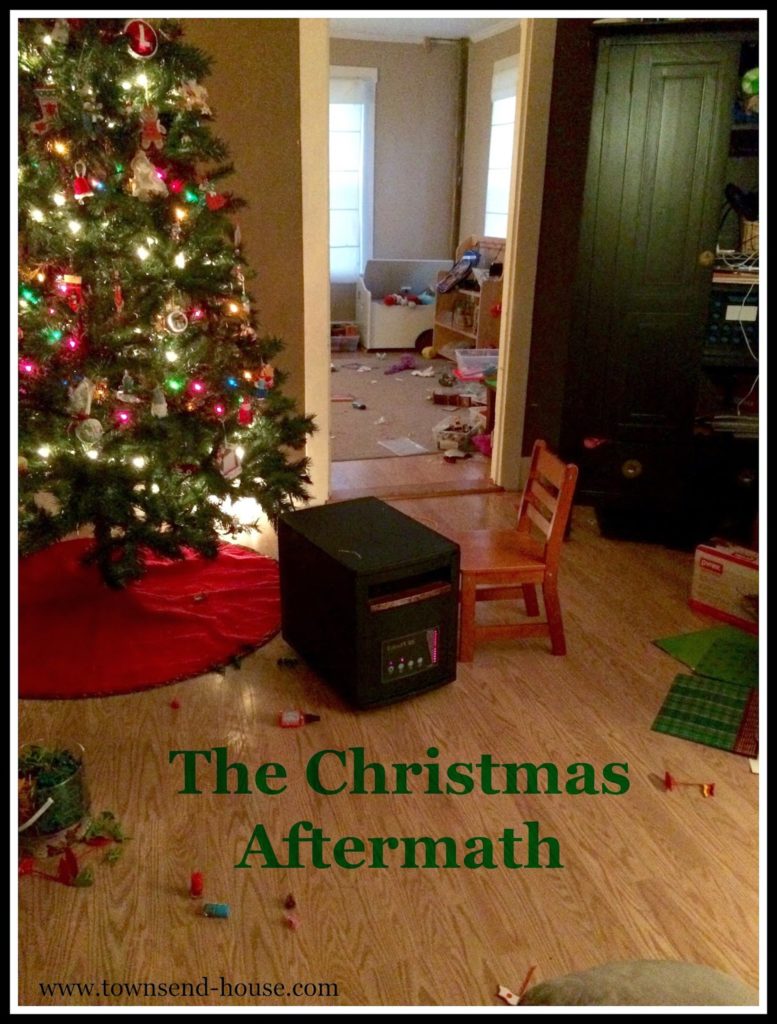 Typically we leave our tree up until Epiphany…ok so we sometimes leave it up much later than that.
This year I think I am going to take a page from my sister-in-law's book
and take the tree down now. Well, she
typically takes it down the day after Christmas, so we made it a bit farther
than that.
I am ready for a fresh start.
I always love New Year's.
It is a chance to start anew, breathe new life into old routines, work
on incorporating new, healthy habits, and figure out a new rhythm.
I am ready to start
reflecting on this past year and look towards the new one, realizing that the
New Year will bring new challenges, and be completely different than last
year.
Last year, I spent the majority of the year pregnant, and
while I was able to accomplish a lot of my goals at the beginning of the year,
I didn't accomplish nearly as much as I had hoped the second half of my
pregnancy, and really the second half of this year.
The first item on my agenda is definitely going to be to
clean up all of the craziness that is our house after Christmas. I think every new toy that the kids received
is out and all over the place. The kids
have been so excited about their new activities and toys that each one is taken
out, and they go back and forth between them all. I can take some mess, but I am ready for
order again!
How are you preparing for the New Year? Do you spend time reflecting on what worked and what didn't during the previous year? Are you all cleaned up from the holiday, or do you (like me) have a long ways to go?
If you are looking to start off the New Year right with healthy living goals, take a look at the Ultimate Healthy Living Bundle, which is on sale now. Just for two days! Get it while it is here because it will be gone soon!