I thought I had more time! I thought I would come up with a miraculous solution before it happened. Unfortunately, that was not the case. What am I talking about? The battle of the cucumber beetles and squash bugs.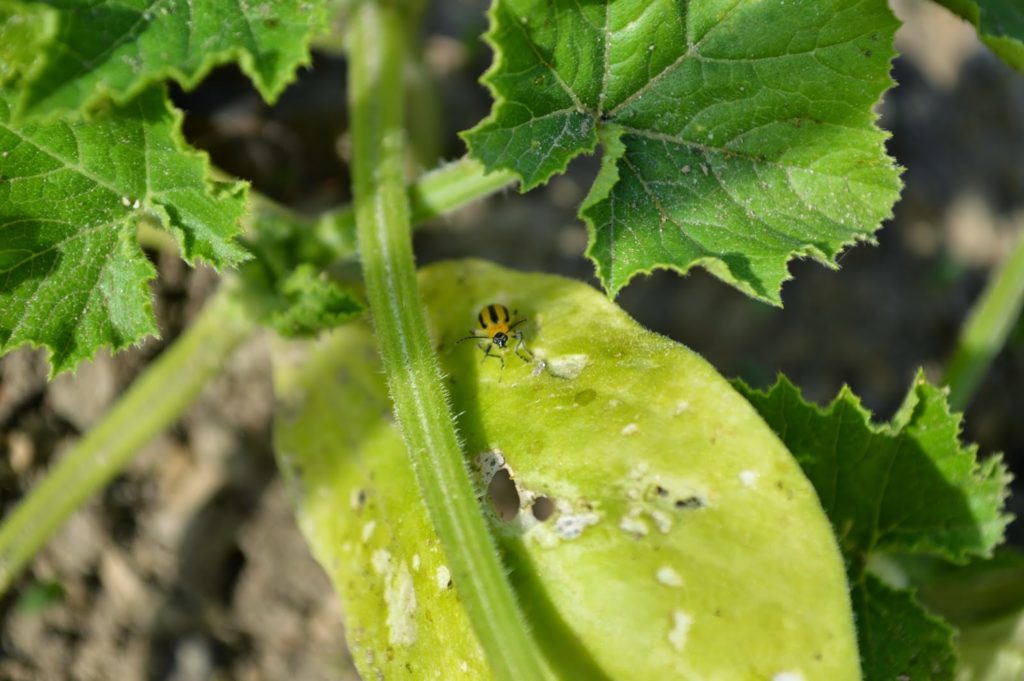 Honestly, I thought that planting last weekend, and then figuring out some sort of row cover this weekend would work. I guess I need to move faster. Or maybe I need to not grow any type of cucumber/summer squash/pumpkin/winter squash plants for a while.
I went out to check on my garden, like I do every day, and it seemed like devastation overnight. The zucchini plants are totally gone. The leaves have tons of holes and the vines themselves look like shriveled up dead plants. All of this seemed to happen in a day, because they were just fine yesterday.
It is slightly depressing to see the destruction, especially when I try so hard to garden organically. I never spray my plants, but I can't seem to figure out a way to make these pests go away.
They have left some of the seedlings alone, for now. My potted cucumber plant is doing well, as are the watermelon and another cucumber that I planted in a pile of composted manure.
Alas, I am the one person that can't seem to grow that plethora of zucchini that everyone talks about! Maybe I will try for a late planting, to see if that changes anything.
Do you have any pests you can't seem to get rid of? How is your garden growing?