I finished Emma's hat! I was so happy to finish it! And honestly, I think it looks adorable on her. Of course, I don't have a picture of her wearing the hat…she isn't one for posing for pictures…and I figured posting a blurry one of her running away from me wouldn't really work out too well. So here it is, in all its glory!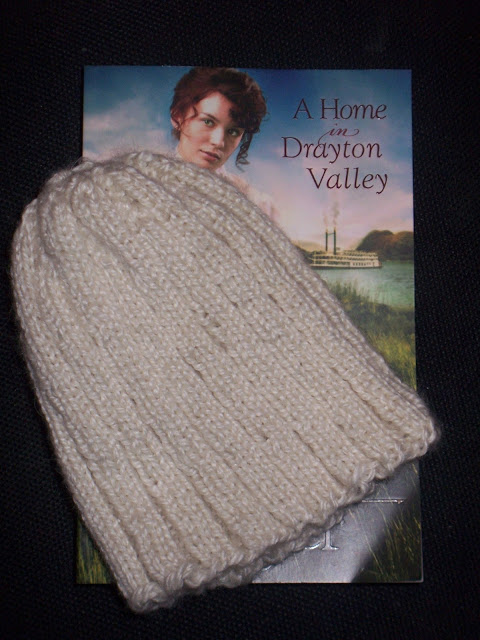 Now, I am not sure what to knit next. I started a skinny scarf for myself. I thought it might be something nice to have, but I'm not so sure about the color, which is a light purple, for me. I think it would fit my mom better, so she might get it for her birthday…in July 🙂
Reading, well I am hoping this year to read 100 books. I think that I can probably do this, especially if I read a lot of fiction. Fiction books seem to be easy for me to get through. Of course, I have a list of non-fiction and research type books that I want to get through, so we will see how far I get!
I am currently reading A Home in Drayton Valley, which has been really sad. I will have a review on Saturday for it, once I am finished. It is a good book, but when a book starts out sad, it is harder for me to get through it!
The other book that I am reading is Blood Like Poison: For the Love of a Vampire. I got this free for the kindle (I actually have a nook, but I have a kindle app on my computer and phone as well), and it is still free if you want a new e-book to read! It reminds me a bit of Twilight, but I am only about 20 pages in. I think it will be enjoyable though, I like easy vampire reading!
Joining in at the yarn along today.