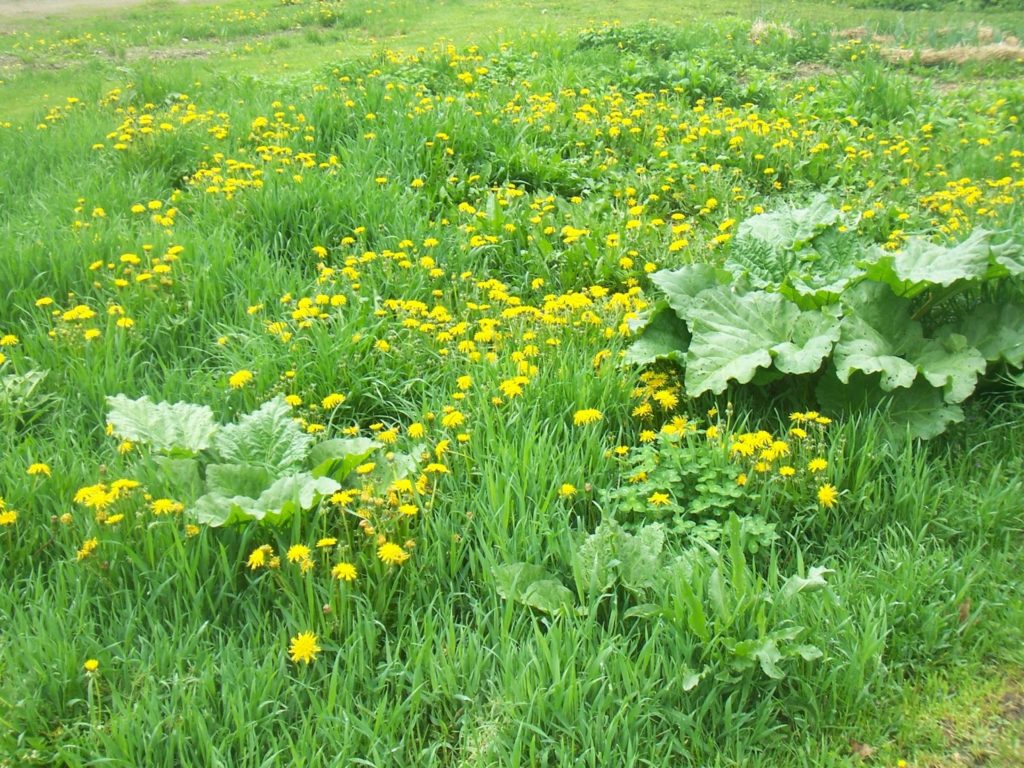 Last week I talked about how well my garlic is doing, but I didn't really talk about the rest of the garden. This is the back part of our garden. Without fail, every year the garden is a weedy mess. But, this year seems to be crazy. I should be happy that it seems to want to grow a bunch of weeds – ie it must be incredibly healthy soil for when our seeds and seedlings go in the ground.
I think there are several reasons that are all probably contributing factors to this crazy overgrowth. The first being that we had a good couple weeks of sunny warm temperatures, followed by several days of rain. Another factor is probably the horse manure that we put on the garden every fall. There are plenty of weed seeds that make it through, and while it is great fertilizer for the garden, I don't know how to do away with the weeds that inevitably come from it. And then there is the whole part about how I stop weeding about two thirds of the way through the season because I can't take it anymore!
This week will be filled with me digging up all of these weeds and feeding them to the chickens. Then I hope to combat this problem in the future by laying weed cloth down. I also hope to get some raised beds put together. I don't necessarily want "raised beds" but I do like the definition of the rows lined by wood.
The week looks to be sunny and cool, so it will be perfect weather to be outside working. I'm sure my chickens will be happy to have the greens as well. Even though I like to think they are "free range" we have had to keep them in their fence due to some neighborhood dog problems. And while they love the left over salad that I give them most days, I'm sure they could use more greens in their diet!
And to all of the lovely people who have already planted loads in their gardens, I will remind everyone that we plant late, like Memorial Day weekend late (or later!). So I still have plenty of time to get things ready before I need to get seeds in the ground.
What is going on in your garden? Does it turn to weeds every year?


Linking up at the Homestead Barn Hop and Clever Girls