There are affiliate links in this post. If you make a purchase through one of these links, I will receive a small commission at no extra cost to you. Thank you for supporting Townsend House!
This is a sponsored post on behalf of U.S. Cellular. All opinions, as always, are my own!
It is amazing how awesome technology is right now! It seems like you are able to utilize the
best of technology in order to easily manage and maintain your homes on a daily
basis. Anything that simplifies my life
is a lifesaver in my book. Having
reliable service from U.S. Cellular is a must in order for
everything to continue to run smoothly.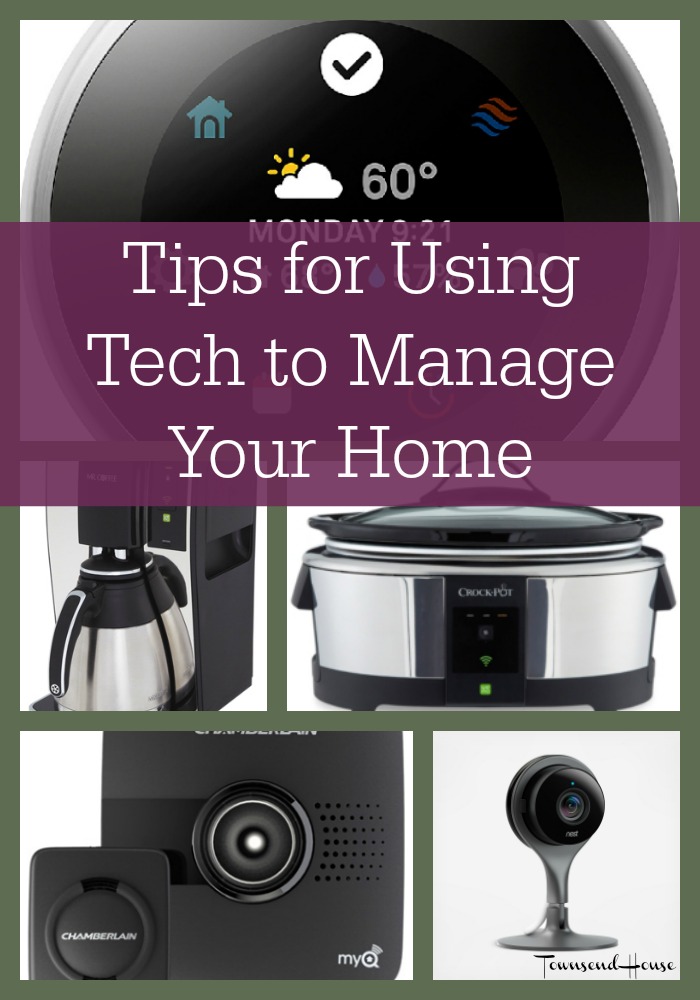 I know that I rarely leave home without my iPhone
– ok, honestly I don't think I ever leave my phone at home, and if I do, I turn
right around to go get it before I keep on my way. I am definitely not in the minority; *91% of
smart phone users rarely or never leave their phones at home – I'm glad it isn't
just me!
I have talked a lot about how I have a specific morning routine, however, on the days when we are leaving the house early in
the morning, that morning routine gets completely revamped into complete chaos
and rushing around – I'm still working on it.
It is on these harried mornings that I often forget things like shutting
off my coffee pot, and remembering whether I even shut the front door, let
alone locked it (hey, I am lucky I remember all three kids!).
Luckily, I am able to use my iPhone to manage my home from
home – and that is an incredible thing.
Utilizing WeMo in my home makes those everyday tasks super
simple.



Products like the Mr. Coffee Smart Optimal Brew Coffeemaker make
life so much easier. I can start my
coffee right from my phone before I even get out of bed – that is nothing short
of miraculous in my book! And if you
forget to shut off the coffee maker when you leave, you can easily shut it off
from your phone. Genius!
We all know how difficult getting dinner on the table can be,
so having the ability to control my Crock-Pot Smart Slow Cooker away
from home is a definite bonus. I think
that the crock pot is an amazing invention, and giving it smart capabilities
gives it the facelift it needs to make dinner time a snap.
I was really excited to hear that Nest Cam is now available
at U.S. Cellular. Your entire house can
be monitored right on your iphone, or any of the other latest devices. With the night vision feature, you can even keep
an eye on things at night. There is the
option of a Nest Secure as well, which will allow you to record up to
30 days of video and keep it safely in the cloud.
The Nest Thermostat gives you the
opportunity to monitor your home temperature away from home. This is perfect for when you are away on
vacation. Recently, my Nana went away
for a vacation, and her heat stopped working, which resulted in her pipes
freezing, and a subsequent flood. Being
able to monitor the temperature from a phone would have been helpful – and now
it is! I also like the idea of changing
the temperature based on when I am away from the house, but being able to turn
it up when I am close to getting home so the house can warm up a bit.
Finally, with U.S. Cellular's Chamberlain MyQ Garage Door Opener, you can turn off the lights or close the garage door while on the go. Once you shut the garage door, set the alarm using remote monitoring which pairs with your home security system, using a resource such as alarm.com
Overall, there are so many ways to utilize technology in our
homes, and it definitely makes my life a lot easier.
Do you use smart
technology in your home? What would you
like to add?
*According to a recent U.S. Cellular survey.